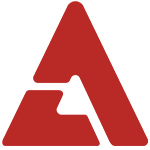 As
Big Bang
prepares for a full scale comeback,
YG Entertainment
's CEO
Yang Hyun Suk
recently stated that he doesn't believe that he can create another group like Big Bang.
In an interview at the YG Entertainment headquarters, Yang Hyun Suk said, "
Though I may create many more groups in the future, I think it will be incredibly difficult for me to create a group that has such a perfect mix of members as Big Bang does
."
Big Bang is known for being made up of members with unique colors, and as Yang explains, they are not the best looking group nor the best dancing group. However, this blend of individual charms combined with their engaging performances have won them countless fans in Korea.
Yang continued, "
One of the common traits of Korean and Japanese idols is the synchronized choreography, but since Big Bang is all about freely enjoying their stage, I think this has allowed them to gain fans not just in Korea and Japan, but around the world.
"
In regards to Big Bang's highly anticipated upcoming album '
Alive
', he said, "
Instead of focusing on musical change, it is an album that focuses on musical diversity. It is because we want to distinguish each song's uniqueness that we are promoting all six as title songs.
"
He continued, "
I am sure this is the first time in Korea that all the songs on an album are used as title tracks. I don't think it means too much for one song to win #1 multiple times on music programs. Rather, it is more important to promote Big Bang's brand as well as the entire album
."
In related news, Big Bang's comeback album 'Alive' will be released on the 29th, after which Big Bang will kick off a world tour in Seoul on March 2-4th.
Source & Image: Daum