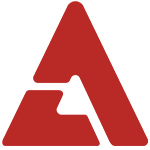 The Lunar New Year special of MBC's 'Quiz that Changes the World' has left netizens around the globe outraged and furious.

The episode was aired back on January 21st, but the video has gone viral after MBC uploaded the video onto their Youtube account for the whole world to see.

During the episode, comedians Lee Kyung Shil and Kim Ji Sun parodied Michol by wearing similar costumes and both covered in black makeup.
Unfortunately, oversea fans did not find the parody to be entertaining and furiously commented saying that it is a "racial discrimination."

For those wondering who Michol is, Michol is a singer in the popular Korean cartoon 'Dooly', and "according to his name, his role model is Michael Jackson."

One African American female in particular expressed her anger by uploading a video titled "MBC-BlackFace!! WHAT THE F*** ARE THEY THINKING" onto Youtube. While cursing and showing her outrage toward the production, the woman criticized, "Koreans don't respect other ethnic groups." The video has since been made private.

Some netizens commented, "They weren't ridiculing African Americans; they were simply parodying the Korean cartoon character from 'Dooly'."



However, the female then backlashed, "I understand that Michol is a character that many Koreans love, but the way I see it, it's not funny at all."

After knowing about the issue, Korean netizens flooded MBC's hompage with comments such as, "From an African American's point of view, this is something that can't be forgiven", and "They seriously have gone overboard with this parody."

Meanwhile, the PD of the show has responded with an apology. In addition, they stated, "From now on, we will consider fans that are watching overseas and will make sure that nothing like this will ever happen again."

The production team also released an official apology on their homepage, stating,

"On the Lunar New Year special broadcast on January 21st, the cast parodied a cartoon character during the 'Family Karoke' segment of the show. However, there were viewers from abroad who felt uncomfortable while watching the show, so we would like to offer our sincere apology.

A Korean cartoon character was being parodied, so while viewers within Korea knew that the parody was of the cartoon character, international viewers were not offered a sufficient explanation - causing a misunderstanding. This is something that occurred because we did not think carefully at the time about the fact that many international viewers also have gained a high interest in the show with the spread of the Hallyu wave. In the future, we will think through the selection of the material, no matter how small it is, so that we will not cause any discomfort to our viewers."
Source: Sports Chosun via Nate 1, 2