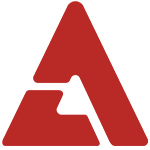 As One is back with a new single called "Only U"!

As reported earlier, Super Junior's Donghae revealed that he collaborated with As One on the track, and that it was an honor to work with them. As One is a highly-respected R&B duo who debuted back in 1999; they've captivated audiences for approximately 13 years with their sweet, yet grounded vocals.

"Only U" is mid-tempo pop track that hosts a perfect blend of deep bass and harp sounds to match the girls' sweet harmony. Donghae also features as a rapper in this track, so Super Junior fans should keep their ears open for his smooth verses.

Check out the single below!