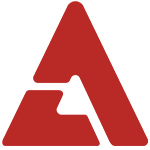 On October 10th, the showcase for "
You're My Pet"
starring
Kim Ha Neul
and
Jang Geun Suk
took place in Seoul. Playing the role of
Kang In Ho
, a loyal pet of his mistress, Jang Geun Suk stated with a laugh, "
If you raise a pet like me, you're gonna have a lot of stress. I don't listen and I'm also tricky... I feel sorry for my parents... for this kind of personality!"
In addition, to the question whether Jang Geun Suk would want a pet like Kim Ha Neul, he answered, "
Not really. She enjoys violence way too much,"
and making the actress blush. In related news, "You're My Pet" will hit the theaters on October 11th. Source: TVreport via Nate