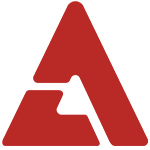 Heads up: 
SNSD
's
YoonA
will be taking on her newest acting role, this time opposite veteran heartthrob
Jang Geun Suk
, in a new drama entitled '
Love Rain
'! The drama, which will be broadcast next year, will be a fantasy drama about fate -- specifically, about how the offspring of a previous, ill-fated couple who met in the 1970's also manage to fall in love with each other. Both YoonA and Jang Geun Suk will be playing two roles in the upcoming drama.
"We're taking into account YoonA's schedule with SNSD and adjusting the schedule appropriately. All that is left is for her to sign the contract,"
revealed a representative for the drama. 'Love Rain' will be directed by 
Yoon Suk Ho
with the script by
Oh Su Yeon
, a pair that also created '
Autumn Tale
' and
'Winter Sonata
'. This will be YoonA's third outing in a drama, following her previous castings in '
Cinderella Man
' and '
You Are My Destiny
'. Source: Newsen via Nate Tip: snsd_fvr9