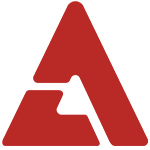 On the night of September 27th, Haha uploaded a hilarious photo of Kwang Soo on his Twitter page.
In the photo you can see the tall actor donning a T-shirt that Haha wore in a recent performance of his latest track, "Rosa". The comedian wrote, "Even Kwang Soo has fallen to the Rosa-T-fashion.  On the early morning of the day before yesterday, I took a photo of him while we were heading to buy some beer cans.  I love you Kwang Soo! =)"
Netizens were amused by Kwang Soo's interesting posture while presenting the 'Rosa T' proudly in front of the camera. Netizens commented, "I can't help but be attracted to Kwang Soo's charms" and "Very interesting....I want one too".
Source + Photos: Osen