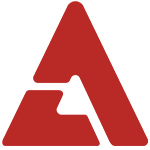 Taking full advantage of the anonymity provided by the Internet, the boys of
B1A4
(under
WM Entertainment
) were first introduced to us via 'webtoon' format, and information about the members was gradually released as the days creeped up to their impending debut. On April 21st, all five members were revealed:
Baro
,
CNU
(
Shin Woo
),
Gongchan
,
Jinyoung
(leader), and
Sandeul
; one lead rapper (two, if you count CNU, who raps and sings), and three vocalists. B1A4, which stands for "Be the one, all for one" (also interpreted as a combination of blood types, one member being blood type B and the rest blood type A), are currently promoting "
O.K.
", the lead single from their debut mini album, "
Let's Fly
." How did their debut fare? Let's find out. -- Track List: 01. O.K 02. Remember 03. ?? ?? ??? 04. Bling Girl 05. Only One 06. O.K (Inst.) -- It's been said many times already, but the rookie groups this year are coming out, guns blazing with talent, energy, and an undeniable drive to impress. This kind of sheer force wasn't present last year, and it's a good sight to see all these newbie groups starting off on the right foot. For rookies, B1A4 have two things going for them: solid vocals and a great stage presence. Those two aspects of music are key to succeed, not to mention vital in the world of mainstream music. B1A4, as most pop groups, has one main vocalist, led by Sandeul, and he's making quite the impression. - "
O.K.
" is glowing with the signature elements of a Korean pop song; it has a very average - or -
okay
arrangement, familiar instrumentation, and the same cheerful texture in the vocals that we've heard before, but the pace is very much there and it correlates well with this time of year. The feel-good vibes of "O.K." is matched on stage with high energy movements and choreography.  During their live performances, B1A4 are literally jumping, running, and laying it all out like it's nobody's business. Even more impressive is that Sandeul (main vocalist) is carrying most of the vocals on his shoulders while he's kicking and flying around with the rest of the gang, and surprisingly, he maintains a balance and control over his voice through the duration of the song. It only caught my attention because he's singing the majority of the song. Where seasoned idols have stood like statues or maneuvered around with little conviction, these rookies are expressing more motivation and fun energy right out of the gate on top of their visible talent for singing. It's something positive that audiences can take away, and since this is B1A4's debut, good first impressions are what they're aiming for ("OK" Live). While B1A4 are doing their thing on shows and performing the hell out of "O.K.", the rest of the album has yet to see itself taken to the stage. "Let's Fly" as a mini album is solid, but it lacks that extra push to make it memorable. Both "
Remember
" and "?? ?? ???" are well sung and well produced, but aren't as innovative as they could be, especially now when these kinds of songs have been released by previous groups of this same caliber. These tunes (along with "
Bling Girl
") are similar to the songs released by
U-KISS
this year, as well as
Infinite
and
Dalmatian
- not identical, but several groups have already touched on the feel-good sound all Spring long.  If anything, these songs could use a dose of inspiration that we haven't heard yet. With the voices and stamina in this group, extra special material would work wonders (
Remember
,
?? ?? ???
,
Bling Girl
). - The one track that stands out is "
Only One
." It's the slow tempo song on the album, and what is note-worthy about this song is how classic it sounds. There are traces of early 2000s in there and it reminds me of something that Western boy bands of that time would have sung to a crowd of roaring fan girls. It's a very understated track for the most part, and only showcases a couple power vocals at the climax, yet it soars like a good pop ballad should. === I would be joking if I said I loved every minute of this album, because I didn't. But I didn't hate a single piece of it either, and that's largely due to the fact that the songs on "Let's Fly" were really well done for a K-pop boy band. It's hard to tell where B1A4 will go from here, but what they've delivered so far is a well rounded first dose of solid vocals, solid songwriting, and an understood style that is woven through each and every song. In that same breath, B1A4 sound like just another Korean pop boy band especially with these set of songs. Just the recordings alone won't take this group's music to where it ought to be, and that is in a league of its own. That's what groups in pop music strive for - a distinguishing factor, and B1A4 haven't quite come to grips with one. B1A4 are talented and definitely know how to work a crowd, so to hear them marry the perfect songs with their established charisma on stage would be pop culture bliss. If you ask me, these guys have the voices and potential to pull off some awesome a cappella and songs with acoustic-friendly arrangements. --
Overall Rating: 3.9/5
--
What are your thoughts on this mini album?
-- Suggestions for a future review?  Hit the author up on Twitter (@rothsresidence) or via e-mail (arnold.arteaga@allkpop.com)! —
Note: This article does not reflect the opinions of allkpop, only of the author.