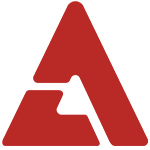 Actor
Yoo Ah In
embarrassed 'Hong Kong Heiress'
Maxine Koo
, who apparently majored in economics at Cornell University. On the March 24th episode of
Mnet
's '
Yoo Ah In's Launch My Life
' (which was the first episode), Yoo Ah In goes to L.A. to do a photoshoot for casual clothing brand '
Jack and Jill
' and meets Maxine Koo for the first time. Their first meeting was not too wonderful though, as Yoo Ah In asked Maxine Koo, who only spoke in English while maintaining a haughty look on her face, "
Don't you know how to speak Korean?
" Maxine Koo asked, "
What have you worked on?
", to which Yoo Ah In simply responded, "
Just type in Yoo Ah In and you'll know what I worked on.
" Yoo Ah In apparently did not like Koo's conceitedness and would not back down from the battle for pride. Yoo Ah In, bewildered by her haughty attitude, finally asked the Hong Kong heiress, "
Are you always like this, or are you acting?
" Koo bluntly replied, "
Always what?
" Yoo Ah In responded by saying she was impolite, making the atmosphere even tenser. Meanwhile, Yoo Ah In, who is known for being stylish, was praised by the staff for his unique style. Source: Hankyung News via Nate