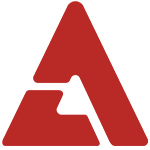 During this week's broadcast of
MBC "We Got Married", Seohyun
and
Jung Yonghwa
met for the first time in 3 weeks because of their schedules. Jung Yong Hwa, who hurt Seohyun's feelings after losing the scarf that she presented to him, gave Seo Hyun a hand-made scarf that he knitted himself. Not only that, but Jung Yonghwa also gave Seohyun a "Knitting Note" in which he took pictures of the progress in making the scarf. Seohyun exclaimed, "
I really love them!"
as she was moved by the presents. Viewers stated, "
There is no other husband like him," "Not a lot of guys knit. This is really impressive," "If I had a boyfriend like him, I would carry him around."
Source + Picture: Prime Economy via Yahoo! Korea