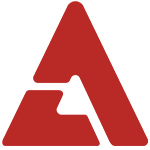 Actress
Kim Tae Hee
recently revealed a cute picture of her daily look. On March 30th, she posted the picture through her
me2day
, commenting,
"On my way to exercise, I got stopped at the stoplight, so I played sel-ca for my fans while I waited!"
In a hat and comfortable clothes, Kim Tae Hee is seen behind the wheel with a cute expression on her face. Although it's a conservative look (because she's on her way to exercise), she is still able to show off her pale skin and distinctive good looks anyway. Additionally, she stated,
"A few days ago, I received the best birthday present ever... Thank you very very much, I love you!"
Kim Tae Hee actually celebrated her 32nd birthday back on the 29th. Netizens commented,
"How is it that even your everyday life is goddess-like?", "Whenever, wherever, an outshining beauty",
and
"Even in a training suit and hat you are pretty. That's not fair."
Source: Star News via Nate