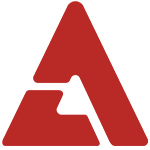 Amidst controversies surrounding Hankyung's Chinese CF, his agency, SM Entertainment, has revealed that they would still take back Hankyung, if he should decide to return to Korea. A representative of the agency spoke with New Daily on November 19th and stated, "Hankyung filed an injunction against SM Entertainment on December 21st, 2009. All of the investigations have been completed and we're waiting on is the final judgment. We're curious on the reason as to why the court has yet to pass a judgment. The relationship between Hankyung and SM Entertainment is only becoming uncomfortable because of such delays." Regarding their feelings on Hankyung's actual contract, the representative went on to state:
"At the time of the contract signing, Hankyung was present with his mother and clearly heard the explanation that the contract would be for 13 years. He is the one that signed it. For him to come out now and claim that he received unjust treatment from Korea and that the entire contract is invalid is ridiculous. China has advanced a lot recently, but at the time, how could he have earned the skills in China in order to become an international star? Hankyung himself knew that SME's star system was superior, which is why he came to Korea. There were a few months in the beginning of Super Junior's career where he was met with uncomfortable situations due to his visa problems, but the fact that he is claiming the contract as invalid is just an excuse. There has been a lot of controversy surrounding 'slave contracts' in the entertainment industry lately, and the way we see it, Hankyung just wanted to join the bandwagon and is now being used by associates around him. If he knows that he did not become a top star in China on his own with absolutely no background, I hope that he will think once more on whether it is right for him to go against the company that has raised him thus far. At the time of his lawsuit, the Super Junior members and company employees found out about it through the newspaper. We are also praying that his recent CF controversy isn't true as well. Despite all of this, SM Entertainment believes that it is better for both Hankyung and the company to come back together as opposed to terminating the contract. Whenever Hankyung wants to return, we will take him back."
--
Stay tuned to
allkpop
for further developments.
Source + Photos: New Daily