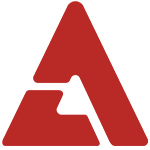 As recently reported,
Mnet'
s annual music awards ceremony, the
Mnet Asian Music Awards,
is scheduled to take place on November 28th in
Macau
at the
Venetian Hotel'
s famous
Cotai Arena
- a 15,000 seated venue where numerous worldwide famous artists have once performed, including
Lady GaGa
and
Beyonce
. On October 28th, Mnet held a press conference regarding this year's MAMA, where they expressed,
"We have ambitions to hold the awards show in America in five years time, as well as to bring the European music market into Asia."
MAMA's executive director
Kim Ki Woong
revealed,
"We are planning to hold the awards ceremony in different countries each year, starting with Macau. We will create an opportunity for all Asian singers to be able to get together in one place."
But no matter how good-hearted Mnet's intentions are for the MAMA, fans and netizens alike are speculative over two controversial issues: Whether SM artists will be participating in the awards show, and why Mnet decided to hold the awards show during a weekend and not a weekday, making it difficult for both the artists and public broadcasting companies,
KBS, MBC,
and
SBS
, to coordinate their schedules for the weekly broadcast of their respective music programs. Mnet stated they are aware of the public broadcasting companies' complaints about Mnet's choice, however they replied,
"We were actually welcoming the articles related to the words of the public broadcasting companies. We said this from the beginning, but the reason why we are holding it on a Sunday is because of issues with our venue. Holding the event on another day is impossible."
Meanwhile, with regards to the possibility of mega idol groups SNSD, Super Junior, SHINee and
f(x)
performing at this year's MAMA, Mnet said,
"We are trying as hard as we can with SM. We will try even until the actual day of the event. We plan to exchange discussions with SM in a positive light. This awards ceremony is not only just Mnet's event, but an event where all Asian artists can get together."
Park Kwang Won
added,
"This is a problem which SM has to decide. Our window is already open for them."
Park continued,
"We are hoping for many artists to participate. We have already sent out event information and invitations to all entertainment companies. We will not lose our hope for these artists' participation, even until the last day. We have still yet to receive replies."
When asked why they decided to hold this year's MAMA in Macau, Mnet explained,
"They are open to culture, and have well built infrastructure to hold big entertainment events. We chose Macau as a way to get closer with the Asian music fans. Since Korean music has become the leaders of the Asian music market, we have high hopes that holding the MAMA in Macau will attract more fans."
"Looking at the current situation of the effect of the Hallyu Wave on the Asian market, it has now come to a time where we must reach beyond Korea and begin collaborating with other Asian countries. We will put in our best efforts to create a showcase that can allow us to advance into both Asia and the rest of the world."
Source + Photo: Newsen, Osen, Star News