From Big Bang of TOP's surprising teaser to Taeyang's SOLAR comeback album information, this week so far was full of happy news from YG Entertainment. Just yesterday, the title of SOLAR's first two tracks; SOLAR (Intro) and SUPERSTAR along with Taeyang's first photo teaser were revealed on YGE's homepage. Today, the title of two new tracks (Track 3 & 4) were revealed and one of them was Taeyang's title track! His title track is called I Need a Girl and it features his fellow Big Bang member G-Dragon along with his self-written rap lyrics. The other track's title was revealed to be Just a Feeling, and it is composed by both Teddy and Taeyang.
SOLAR (Intro) SUPERSTAR I NEED A GIRL (Feat. G-Dragon) (TITLE) JUST A FEELING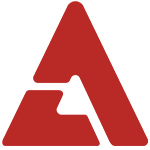 From June 25th to June 30th, one track from SOLAR album will be released everyday until July 1st, the day when the full album is released. Stay tuned to
allkpop
for Taeyang's comeback countdown!