General
Social Media
How did B1A4 spend their first vacation?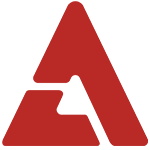 The B1A4 members went on their very first vacation in three years.

Fans reported sighting the members in their hometowns of Cheongju, Chungju, Busan, and Suncheon starting on July 28th.

According to WM Entertainment, B1A4 never got a day to rest since their trainee days because of their busy schedule of album production and promotions. Since Gongchan went home to recover after his recent surgery, the rest of the members went on their first vacation in three years to recharge.

The agency shared, "The members each went home to spend time with their families for their first vacation. Jinyoung went to his old school to visit his teachers." It's been reported that Jinyoung happily gave his autographs to the hoobaes who gathered after recognizing him.

Jinyoung also tweeted, "Happy eating out with the family~ Delicious samgyupsal! What was Bana's dinner menu?" and shared a picture he took during his meal. Even during his vacation, Jinyoung showed off his love for his fans by asking them about their dinner menu.

Then, Gongchan tweeted to him, "Hyung! I'm eating chicken, while watching judo. I miss my hyungs," and shared the picture of him smiling brightly as he held chicken pieces in both hands. Fans were able to see the close friendship among the members when CNU tweeted to Gongchan, "Is the puppy feeling better? Eat a lot of delicious food, and don't eat just anything you find. I miss you too."

After their sweet vacation, B1A4 will focus on preparing their new album and continue being fathers on KBS' 'B1A4's Hello Baby', which started airing on July 25th.

Source+Picture: Jinyoung's Twitter; Gongchan's Twitter; CNU's Twitter; News N via Nate
Get the best of AKP in your inbox
DON'T MISS
Comments
There are 0 comments
Login With...