Social Media
KARA's Hara and Jiyoung break Twitter silence after Japanese earthquake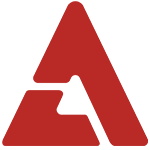 Via tokyohive:
Many Japanese celebrities have been using Twitter to reassure fans that they're safe and help spread word on important topics regarding the current earthquake crisis, and just recently, Korean girl group KARA has followed suit. Members Kang Jiyoung and Goo Hara have not used their Twitter accounts since mid-January when their contract dispute began, but both of them broke their Twitter silences following the earthquake. Hara tweeted the inspirational message, "[I] want to live 'now' with all my heart," in Japanese. Jiyoung tweeted, "Everyone, we're back in Korea, so don't worry about us!" in Korean, and then followed with a Japanese message,"Everyone in Japan, we are now safely back in Korea. Is everyone alright?! I wish that the situation doesn't get any worse. I am cheering for you! Please do your best!!!" All five members of KARA safely returned to Korea yesterday and have temporarily put Japanese promotions on hold.
Get the best of AKP in your inbox
DON'T MISS
Comments
There are 0 comments
Login With...