On this week's installment of Yoo Jae Suk's YouTube variety show 'Just An Excuse', actors Kang Ha Neul and Lee Dong Hwi appeared as guests to promote their respective films, '30 Days' and 'Dr. Cheon and Lost Talisman'.
After arriving and exchanging greetings over a cup of coffee, Yoo Jae Suk said to himself, "I forgot! I was going to wear that hat today. I was going to catch Dong Hwi by surprise."


The MC then explained, "The fitness center that I use is also the same fitness center that [Jung] Ho Yeon uses. So I run into her there from time to time. So one time, I said to Ho Yeon jokingly, 'Ho Yeon, can you pick out a hat for me?'. She was so confused and said, 'A hat?'. I just said, 'If you have one you think will look good on me,' and she said, 'I'll think about it'."
Yoo Jae Suk continued, "And then a few days later, I saw her again, and she was like, 'I think I'm going to go shopping for some hats later. What style do you prefer?'. So then I clarified, 'Ho Yeon, I was only joking. You don't have to buy me a hat!'. Instead, I suggested, 'I know Dong Hwi has a lot of hats. Can you just give me one of his?'. And she liked that idea, and said, 'That works! Please wait'."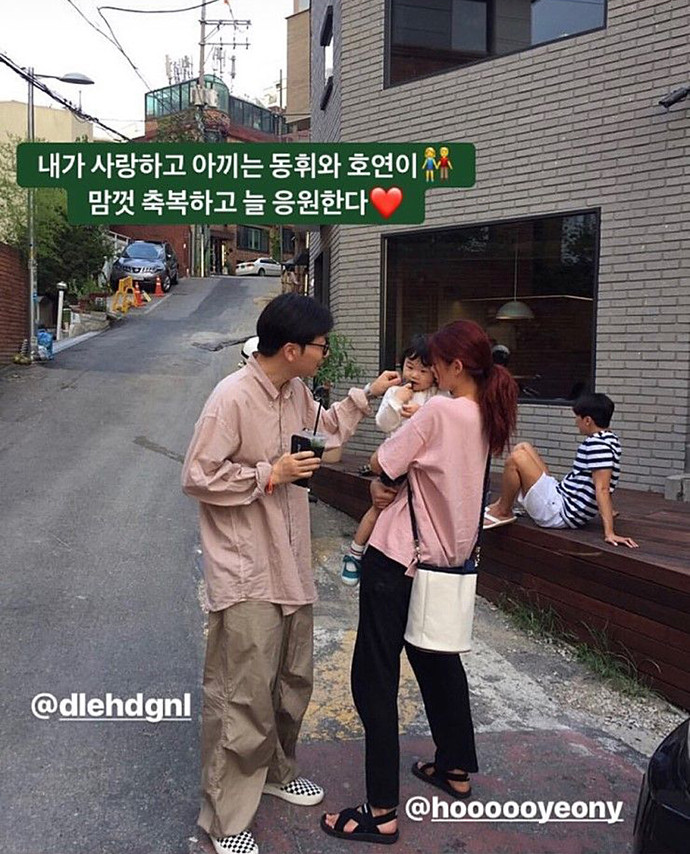 [Photo: Lee Dong Hwi and Jung Ho Yeon spotted together in an acquaintance's SNS post in 2018.]
Hearing the story, Lee Dong Hwi remarked with an understanding expression, "No wonder. Yeah she just came and randomly took like six of my hats the other day. In a big bag too."
Bursting into laughter, Yoo Jae Suk went on, "She really brought me one of your hats. So then since I knew we were going to film this together soon, I was going to wear that hat today to see if you recognized your own hat or not, but I forgot it!"
Lee Dong Hwi, still piecing together the story in his head, added, "Huh. No wonder. It was weird because she has plenty of hats. But she was like, 'I don't have many hats these days... I don't have any in that style...', and she was acting all awkward while she stole like 6~7 of my hats. Why didn't she just tell me she was giving you one?"
In the end, Yoo Jae Suk happily wrapped up his own, fun story by saying, "Thank you, Dong Hwi. (To the camera) Thank you, Ho Yeon." Lee Dong Hwi also observed, "Well, without meaning to, I was able to get you something for your birthday, so I guess that worked out."

Meanwhile, Lee Dong Hwi and Jung Ho Yeon have been dating publicly since 2015. Nowadays, they've become well-known as one of the Korean film industry's hottest celebrity couples.