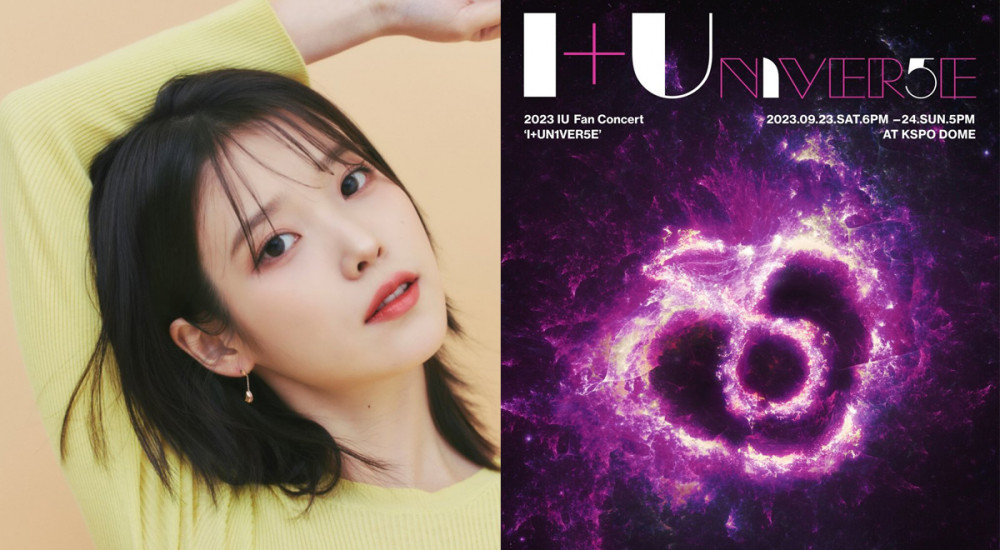 IU's agency EDAM Entertainment is not only taking strict measures to confiscate illegally booked and traded tickets, but also redistributing those same tickets to verified members of the singer's official fan club who previously reported suspicious ticketing activity.
On September 22, one fan posted on Twitter in disbelief, "I.... it still feels like I'm dreaming. I cried so hard I don't think I'm in my right mind. This is legit, right...?"
The attached notification reads, "Hello, this is the production company of the '2023 IU Fan Concert - 'I+UN1VER5E''. We would like to update you on the suspected case of illegal ticket trading for which you submitted evidence. From the evidence you submitted, it has been confirmed that the ticket was reserved illegally, and its sale has been cancelled. We have additionally confirmed that you are not listed as a ticket holder for this event, and so we would like to provide this ticket for you."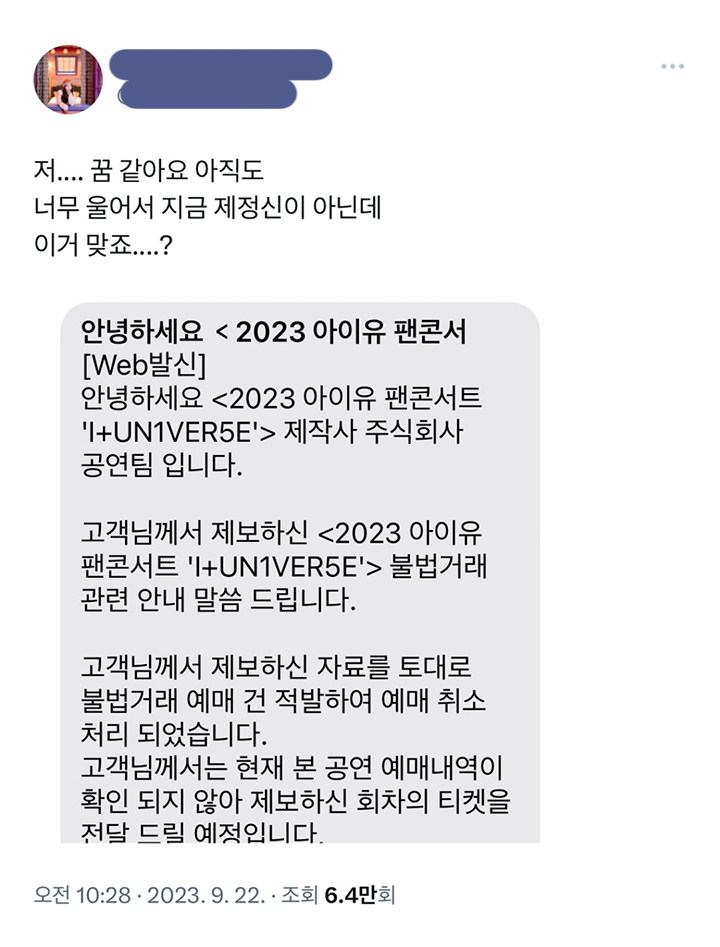 Previously, EDAM Entertainment released an official update regarding the agency's strict response to concert tickets found to have been obtained through illegal trading, announcing that those who attempted to obtain tickets by illegal means would be blacklisted from IU's official fan club UAENA, and a restriction will be placed on their Melon Ticket user accounts for one year.

Meanwhile, IU's 2023 fan concert 'I+UN1VER5E' will take place this weekend from September 23-24 at the KSPO Dome in Seoul.