Mnet's'Kingdom' revealed the first set of performances for round 3!

Host TVXQ's Changmin previously announced the theme of round 3 as 'No Limit,' which means the rappers, dancers, and vocalists from each group would be forming units. On the May 13th episode, project unit group Mayfly gathered BTOB's Minhyuk, Stray Kids' Bangchan, Changbin, and Han, and ATEEZ' Hongjoong as a rap unit, while the unit group It's One gathered iKON's Bobby, SF9's Hwiyoung, and The Boyz' Sunwoo as a rap unit.

Meanwhile, It's One gathered iKON's Donghyuk, SF9's Yoo Taeyang, and The Boyz' Jooyeon for their dance group, and Mayfly got BTOB's Peniel, Stray Kids' Felix, I.N, and Lee Know, and ATEEZ' Seonghwa, Wooyoung, Yeosang, and Yunho together as a dance unit.

Check out It's One and Mayfly's performance above and below as well as the current ranking of the boy groups after 2 rounds below!


Current Ranking
1. Stray Kids
2. ATEEZ
3. BTOB
4. iKON
5. SF9
6. The Boyz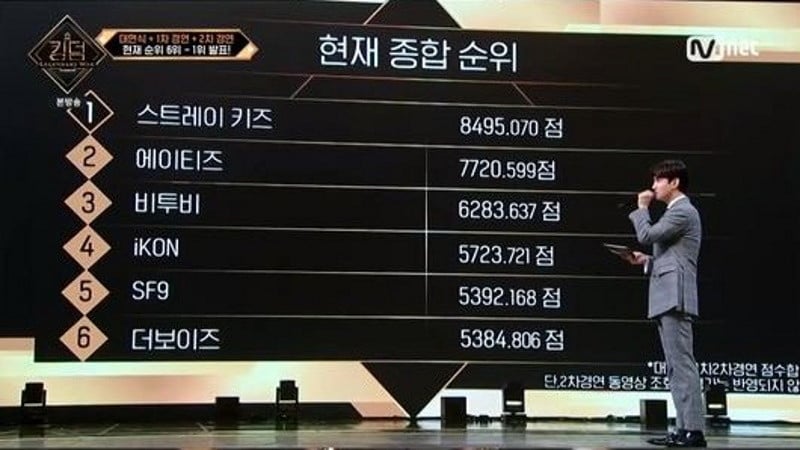 How would you rank the groups?