BTS has been featured in an updated national anthem video on 'KBS'.
On January 1 KST, KBS broadcast a new video featuring Korea's national anthem with the lyrics and a visual footage representative of the nation's heritage. In this video, starting from 6:04, BTS once again appears as a cultural emblem, just as they did last year.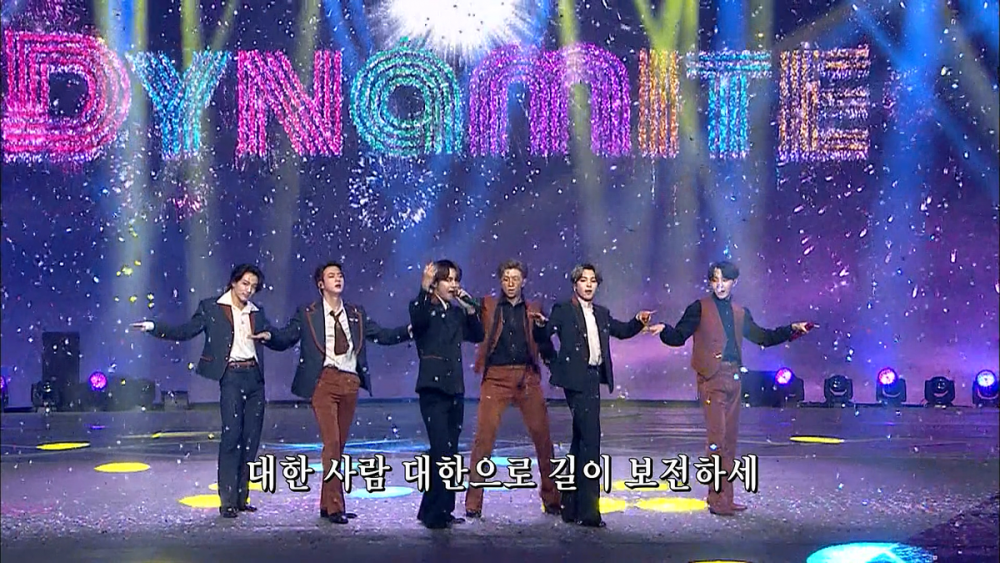 One aspect which disappointed fans was Suga's absence, since their portion from 'KBS Gayo Daechukje' excludes the member who is still recovering from his surgery. However, the majority of the netizens referred to this phenomenon as a "great honor" and left comments such as:
"Kingtan, of course."
"They were in last year's and also 2019's videos as well!"
"I am sooooooooooo sad that Suga isn't in the video but this is still an honor"
"Suga T_T"
"I didn't know they were featured every year. Great to know, they deserve to be honored by their nation"
"KBS is the most important public broadcasting channel, this is really great T_T"
"I am sooo proud"
"If Suga had been included, it would have been perfect!"

In addition to BTS, other figures such as soccer player Son Heung Min and film director Bong Joon Ho also made it into this year's footage.