EXO's Kai and Chanyeol spent a lovely time with babies on 'Superman Returns'!
On the December 23rd episode, the two members had a play date with Naeun and Gunhoo, children of the soccer player Park Joo Ho. When they arrived, the members asked Naeun whether she saw them as 'oppas' or 'uncles', and the sweet baby answered that they were 'oppas'.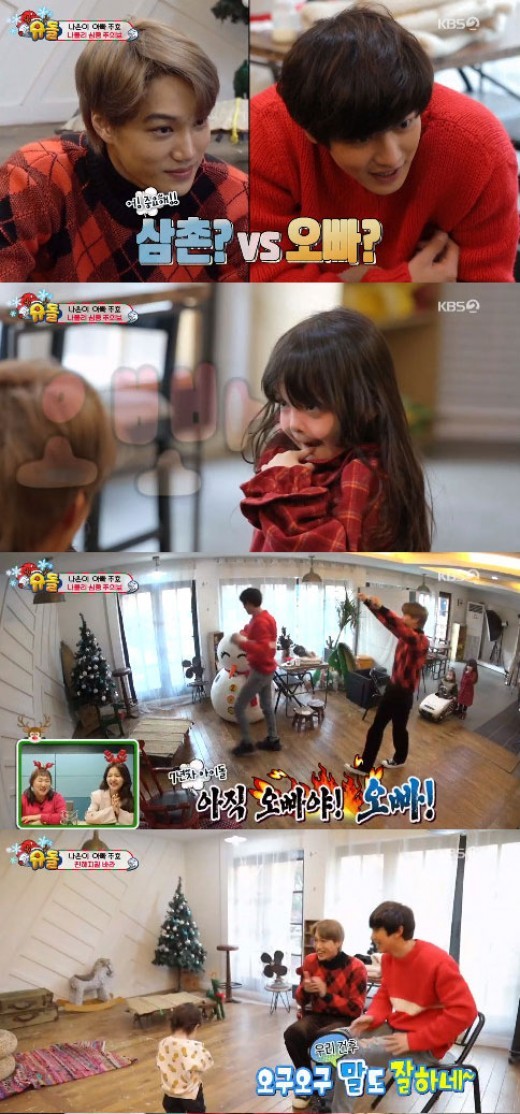 Hearing her words, Kai and Chanyeol joyfully celebrated as they said, "We are still oppas! We can stay as oppas for a couple more years."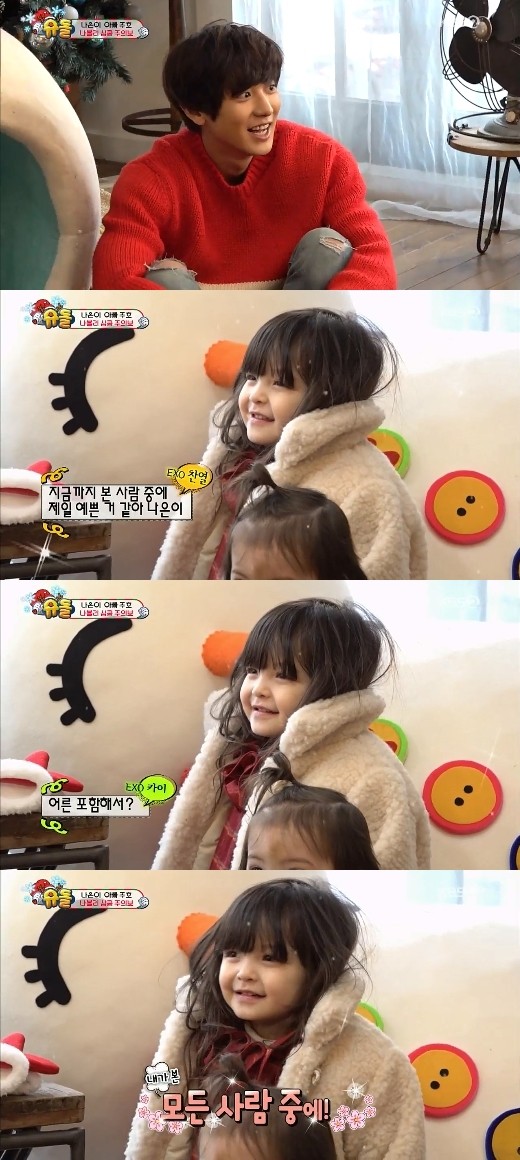 Unable to handle their cuteness, Chanyeol told Naeun that she is "the most beautiful human being" he has ever laid eyes on, and the boys tried their best to earn the babies' hearts as Naeun especially played 'hard-to-get' with Chanyeol.
Check out all the videos above and below! Do you think the two EXO members will make great fathers?