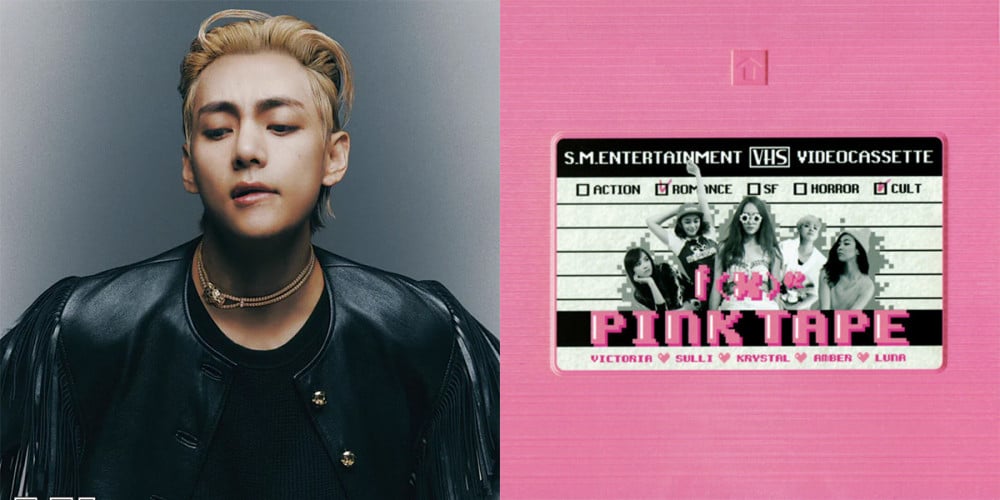 In a recent, in-depth conversation with W Korea, BTS's V opened up about the influences behind his solo debut, revealing the significant impact of f(x)'s revered album, 'Pink Tape.'
When probed about his decision to bring Min Hee Jin on board for the project, V elaborated, "I wanted to show a different side of my music compared to my past works and collaborating seemed like the best way to achieve that. F(x)'s Pink Tape was a big inspiration, I reached out to her the moment I recalled it."
Continuing to speak highly of their partnership, V shared, "Our collaborative discussions were productive, encompassing every detail, and the entire collaboration process was seamless. She brought sincerity and expertise to the table. She has such a warm presence."


The influence of f(x)'s 'Pink Tape' on V is not surprising given the album's critical acclaim and iconic status in the K-Pop industry. 'Pink Tape' stands out not only for its musical depth and innovation but also for its ability to transcend traditional K-Pop norms. Its diverse tracklist, boundary-pushing concepts, and cohesive artistry have earned it a revered spot in the annals of K-Pop history.