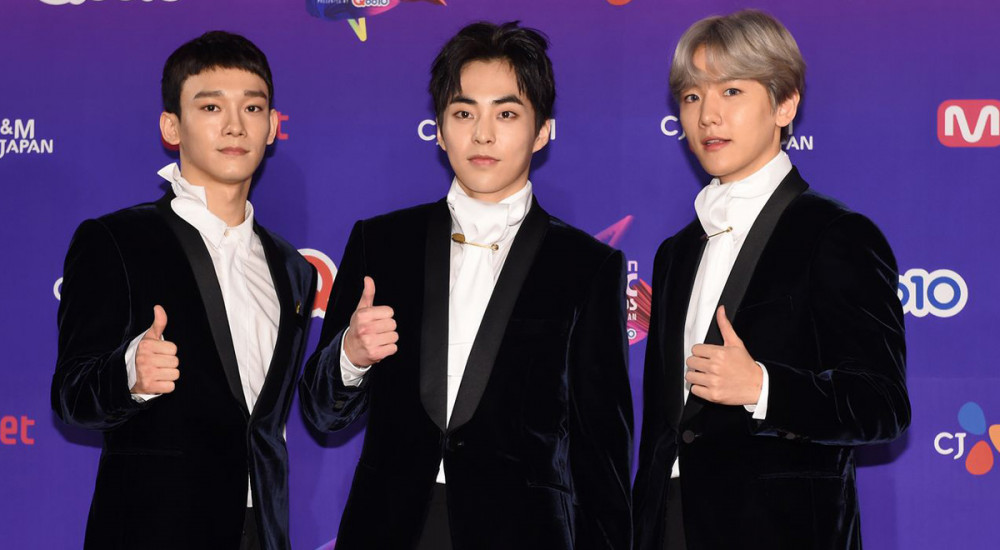 SM Entertainment has issued an official statement in response to the legal notice received on June 1 KST, indicating the intentions of EXO members Baekhyun, Xiumin, and Chen to terminate their exclusive contracts with the agency.


According to the label, "During this important time when we are channeling our efforts into a new phase of SM Entertainment, we have confirmed the presence of outside forces approaching our agency's artists, providing them with false information, false court documents, and irrational offers, such as convincing them that there would be no legal repercussions if the artists chose to sign contracts with other agencies while still bound to SM Entertainment."
The statement continued with, "Despite a complete lack of genuine thoughtfulness toward the artists, these outside forces are using groundless rumors, libel and slander, and sweet talk to coerce our artists into violating their exclusive contracts or signing multiple contracts, engaging in clearly illegal activities. Furthermore, these outside forces are not stopping at simply enticing one or two artists into violating their contracts, they are using the artists they have made contact with to tap even more of our agency's artists."
SM Entertainment then went on to claim, "We will not stand by idly and watch while forces with no interest in ensuring the future of our artists, or making sure of their fair legal rights, chase after their greed for money; we will pursue all possible legal action. If we do not act now, the tyrannical activities of these outside forces will significantly damage our artists' brand and image, and inflict negative influence on our artists' bright futures."
Earlier on the morning of June 1 KST, EXO Members Baekhyun, Xiumin, and Chen filed to terminate their exclusive contracts with SM Entertainment, claiming that the agency refused to present its artists with clear, transparent records of the artists' earnings and payments.