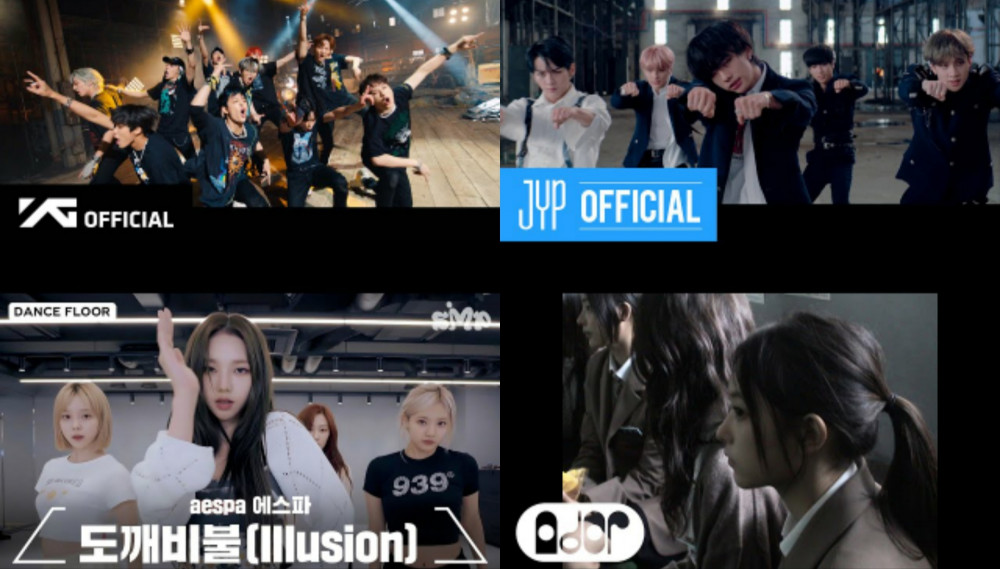 Title tracks often serve as the promotional singles that garner the most attention and acclaim. However, within the albums is a treasure trove of B-side tracks that often shine just as brightly, if not brighter, than the lead single. These hidden gems often left fans wondering why they were not chosen as title tracks.
Here are some K-pop B-sides by fourth-generation K-pop groups that overshadowed the title tracks.
Ditto– NewJeans
NewJeans' B-side track "Ditto" has taken the music world by storm, overshadowing the title track "OMG." The song's unique blend of catchy hooks and clever lyrics has struck a chord with fans, propelling it to the top of the music charts. 'Ditto' has become a viral sensation and is now the song with the highest Perfect All-Kill in history.
DARARI – TREASURE
TREASURE's B-side track "DARARI" has quickly become the talk of the town, overshadowing even the title track "JIKJIN." The song's dynamic production, combined with the members' powerful vocals, creates an irresistible blend that leaves a lasting impact. It showcases TREASURE's versatility as artists, highlighting their ability to deliver a range of musical styles.
Polaroid Love and FEVER – ENHYPEN
ENHYPEN has captivated fans with their music and talent. However, it is their B-side tracks, namely "Polaroid Love" and "FEVER," that have managed to overshadow and even become more popular than the title tracks "Blessed-Cursed" and "Drunk-Dazed." Despite being B-side tracks, these songs carved a special place in the hearts of many.
Pretty Psycho - PURPLE KISS
PURPLE KISS's B-side track "Pretty Psycho" has undoubtedly taken the spotlight, overshadowing the title track "memeM." "Pretty Psycho" showcases the group's ability to explore different genres within the K-pop landscape. PURPLE KISS has truly struck a chord with fans, and they keep wondering why the song was not chosen as the title track.
Double Knot – Stray Kids
Stray Kids' B-side track "Double Knot" has overshadowed the title track "Levanter." Released as part of the album 'Cle: LEVANTER,' "Double Knot" captivated fans with its dynamic sound and intense energy. Its powerful choreography and charismatic performances further solidified its status as a fan favorite, often stealing the spotlight from the title track.
Illusion - aespa
B-side track by aespa "Illusion" has effortlessly overshadowed the title track, "Girls." With its captivating melody, dynamic beats, and enchanting vocals, "Illusion" has become a fan favorite. The song was a pre-released track for their second mini album, 'Girls.' "Illusion" is an electronic, high-energy hip-hop dance song with a heavy bass and a kicking sound.
Opening Sequence – TXT
TXT's B-side track "Opening Sequence" is one of the fan favorites from the album 'minisode 2: Thursday's Child,' where "Good Boy Gone Bad" serves as the title song. With its mesmerizing melodies and captivating lyrics, "Opening Sequence" has struck a chord with fans. The song has become the unexpected gem of the album.
These are just a few instances where B-sides outshone the title tracks. As K-pop continues to evolve and surprise us, it's important to keep our ears open to the B-sides.