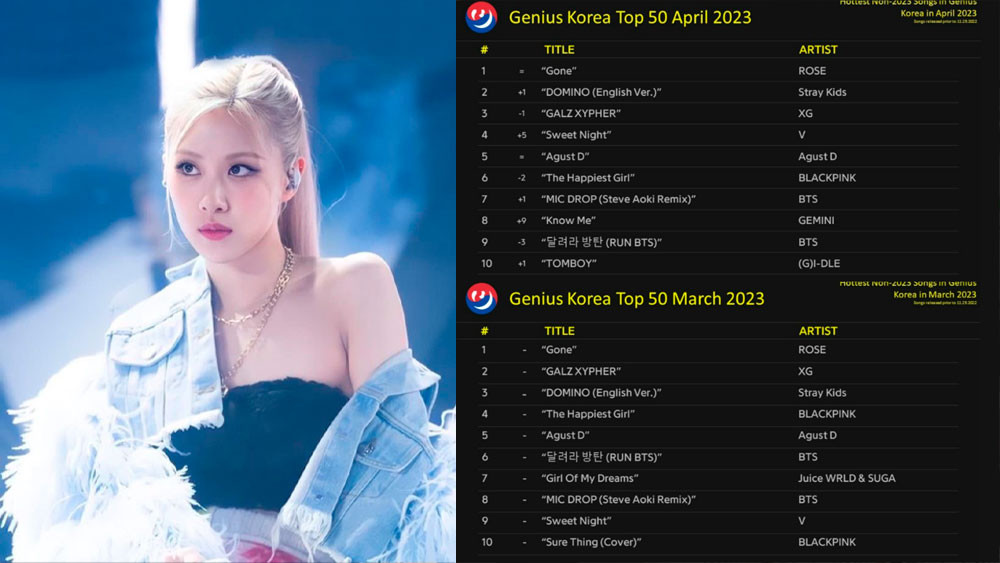 Rosé's solo debut on March 12, 2021, was a record-breaking success, with her two hit songs, "On the Ground" and "Gone," topping major music charts worldwide. She achieved feats that no other K-pop solo artist had accomplished before, becoming the first and only soloist to date to simultaneously reach #1 on the Billboard Global 200 and Billboard Global Excluding the US charts. Rosé's accomplishments marked a significant milestone in the history of South Korea's music industry, setting a new standard for success as a solo artist.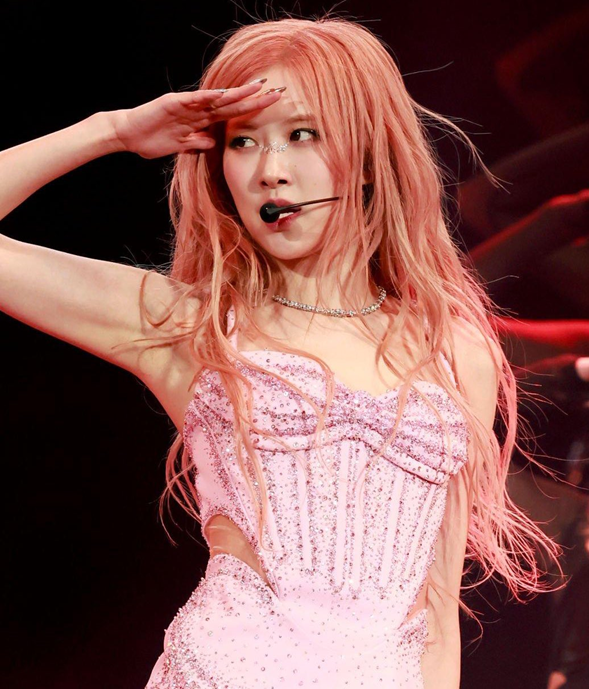 Now, despite having spent two years since her debut, Rosé is still in the news thanks to the love and support of the general public. In particular, it was just reported that "Gone" ranked as the hottest non-2023 song on Genius Korea in April this year after achieving the same in March, thus marking two consecutive months at the top.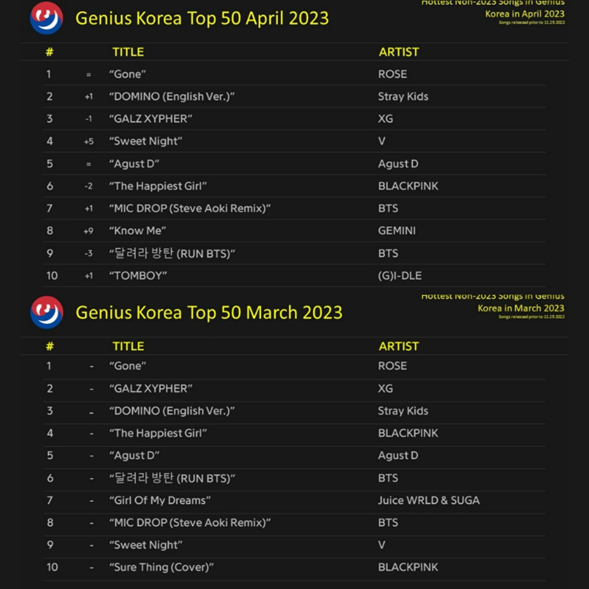 Congratulations to BLACKPINK's ROSÉ!