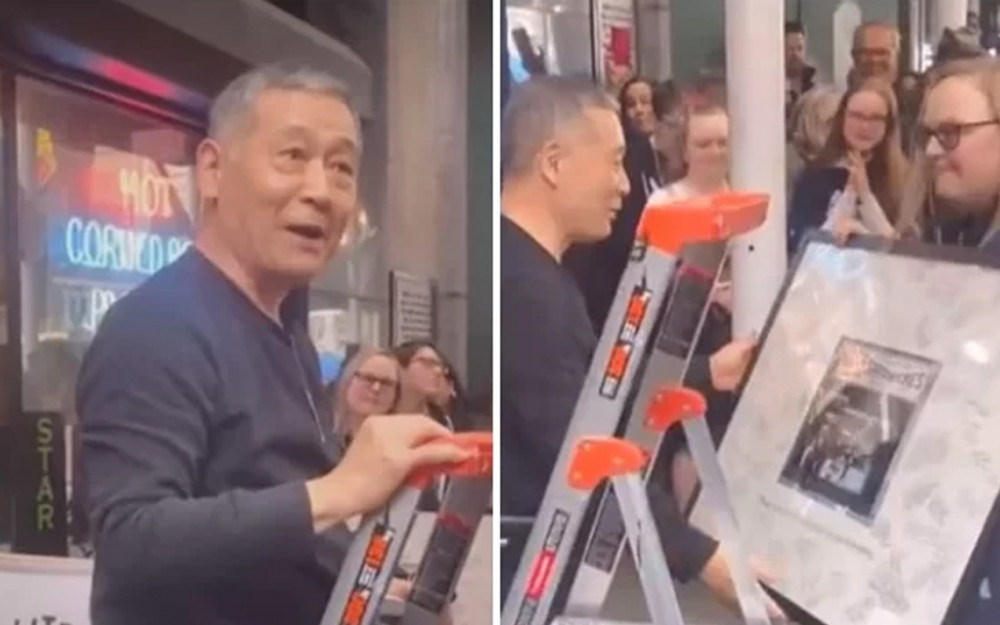 When news broke that a Korean-owned sandwich shop operating in New York for 39 years was closing, Broadway actors prepared a farewell party. The actors sang songs for the store manager and delivered letters and gifts.
The closure of a small deli located in Times Square is causing sadness among members of the Broadway community and other regulars who consider it their favorite mom-and-pop shop in a location.
The Starlite Deli, located on West 44th Street, has been operated by 71-year-old owner Kim Jung Min for almost 40 years, working 14-hour days, seven days a week. The closure, due to higher rent and Kim's age, took place on April 28.
Many regulars expressed their disappointment about the closure, with some citing Kim's famous soup and his ability to remember their orders before they even placed them.
Kim, originally from Seoul, South Korea, moved to New York City in 1981 and opened the deli three years later when Times Square was much more crime-ridden than it is today. Despite challenges, Kim is proud of his contribution to feeding theater people and performers, such as Brian Martin of 'Some Like It Hot,' during his almost 40-year tenure.
However, the COVID-19 pandemic has had a severe impact on his business, which relied heavily on Broadway. Kim retired to spend more time with his family in Syosset.
Nick Forero, a theatrical production manager, called Kim "absolutely legendary" in the industry; many regulars and community members offered gratitude and love for his contribution to the neighborhood, giving him letters and gifts.