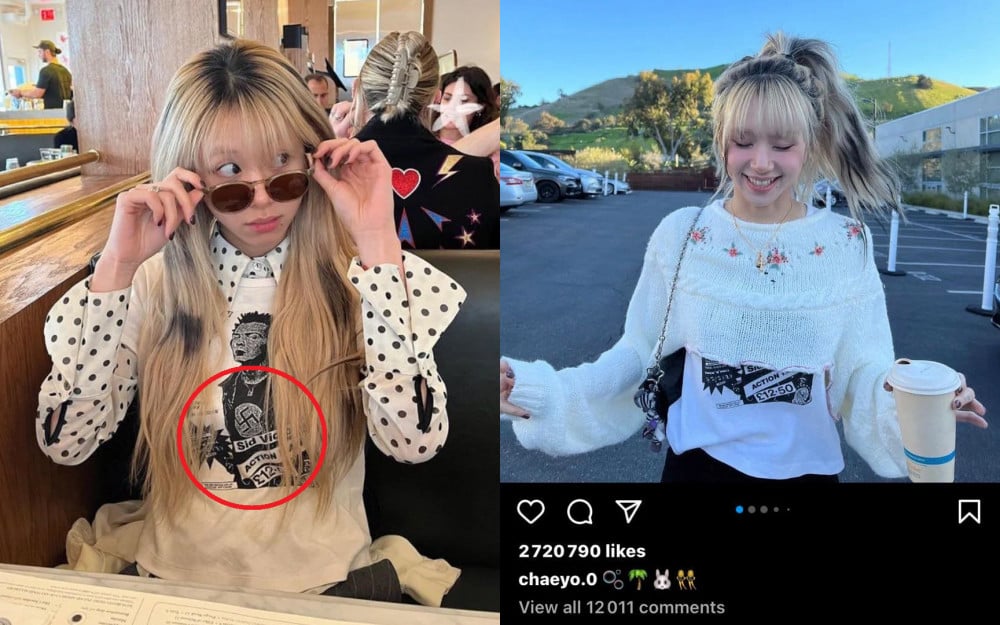 TWICE's Chaeyoung recently took to social media to apologize for wearing a shirt featuring a controversial symbol. The shirt in question had a design that included a swastika, a symbol associated with the Nazis and widely considered a hate symbol.
On March 21, Chaeyoung posted an apology on her Instagram account, stating that she had no knowledge of the symbol's association with the Nazi regime and expressed her deep regrets about wearing the shirt. She went on to say that she was sorry for any offense that she may have caused and that she would be more mindful of her fashion choices in the future.
She wrote, "Hello, this is Chaeyoung from TWICE. I sincerely apologize regarding the Instagram post. I didn't correctly recognize the meaning of the tilted swastika in the t-shirt I wore. I deeply apologize for not thoroughly reviewing it, causing concern. I will pay absolute attention in the future to prevent any situation similar from happening again. Sincerely apologize again."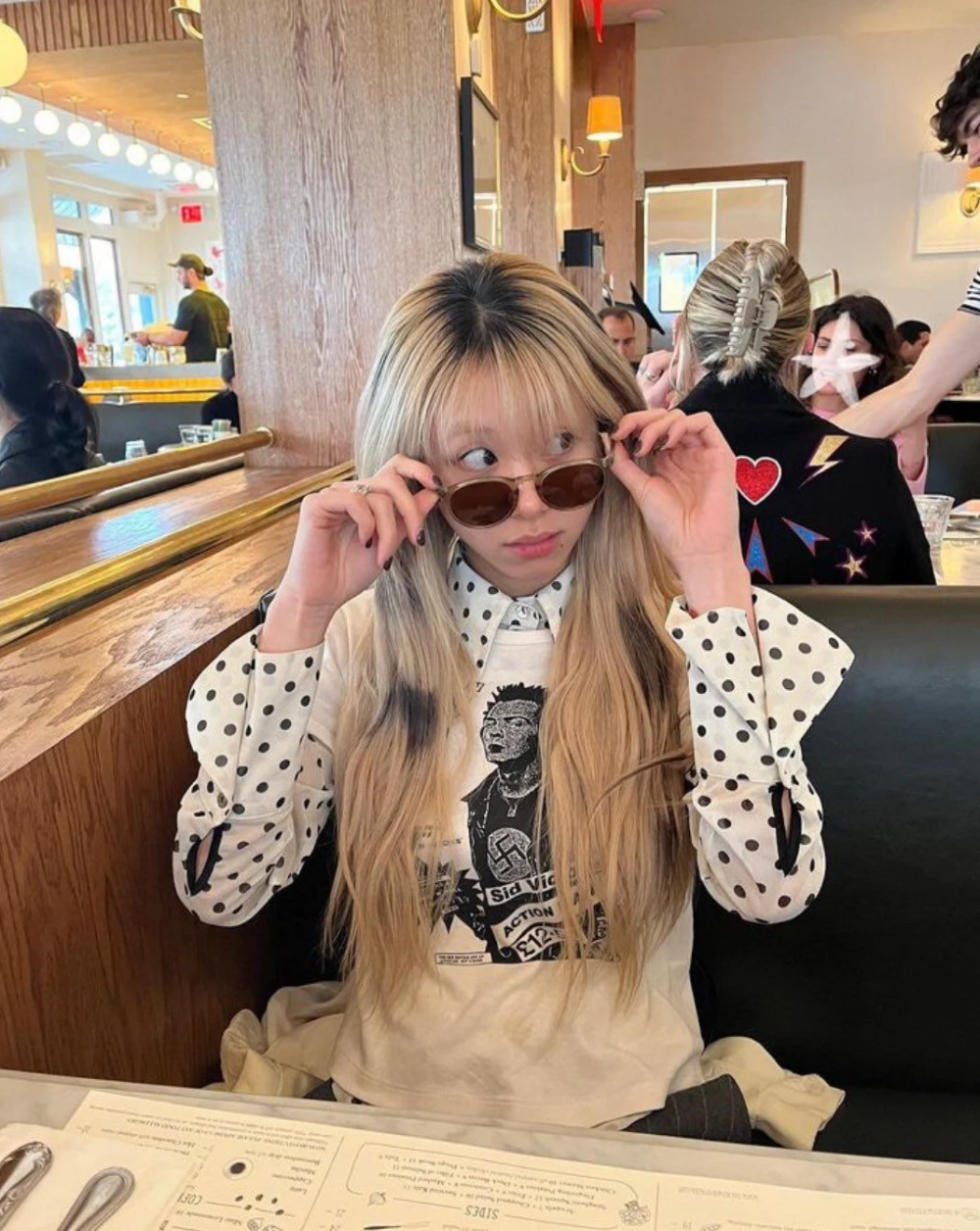 The apology has been met with mixed reactions from fans and netizens, with some expressing understanding and forgiveness while others felt that Chaeyoung should have been more aware of the symbol's meaning before wearing it.
Chaeyoung seen wearing this t-shirt has become more problematic since she was also seen wearing a QAnon shirt not too long ago during a music show performance. At the time, many fans were defending the idol and criticized the stylist who dressed her in the problematic shirt.
But this time, Chaeyoung was seen on her Instagram post wearing a shirt with Sex Pistols bassist Sid Vicious, who is wearing a shirt with the swastika. This means, Chaeyoung most likely personally chose the fashion herself since the photos show the idol in her daily life.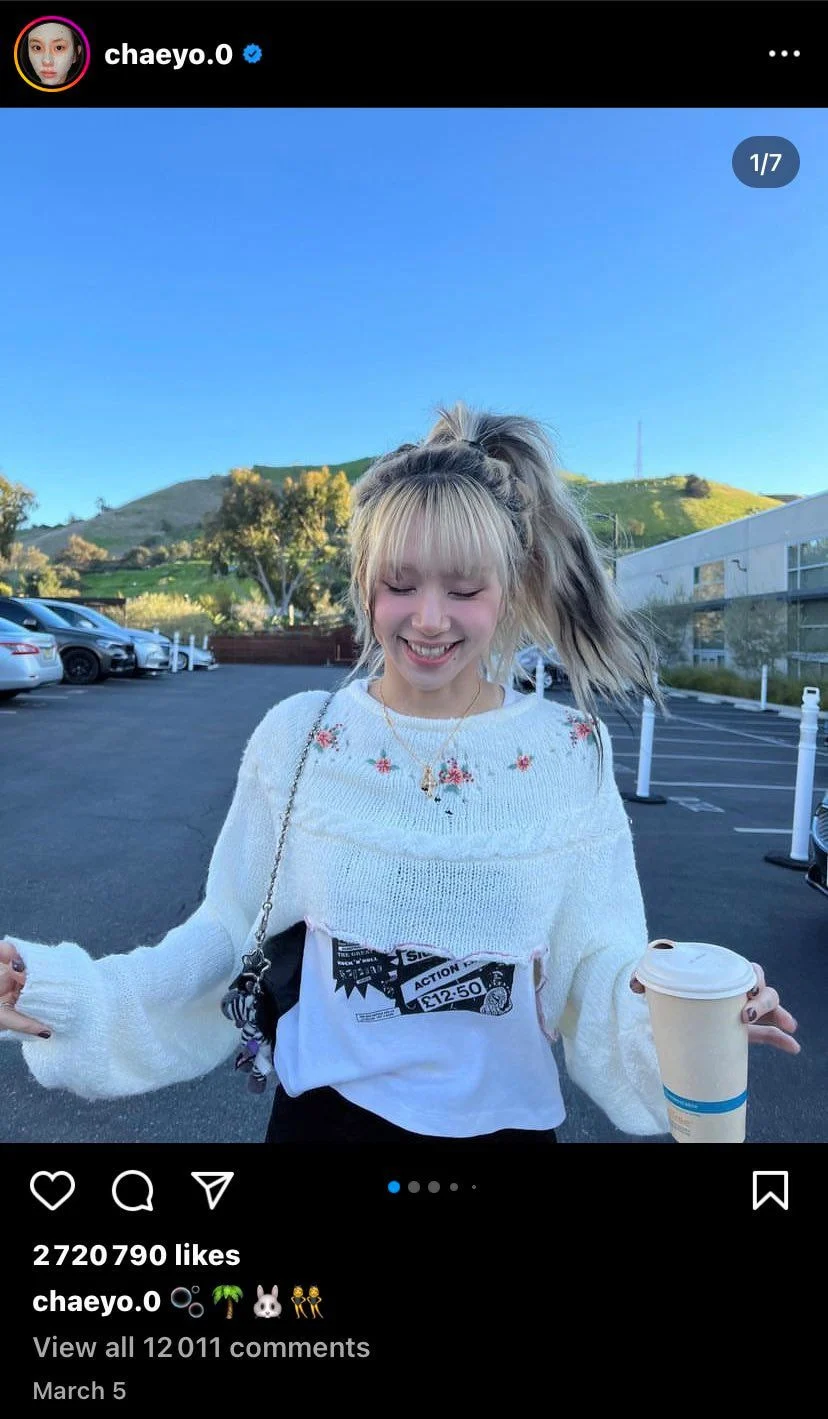 Also, this is not the first time Chaeyoung was seen wearing the Swastika t-shirt. She was also seen wearing the shirt on March 5, but she had a sweater covering the swastika.
Many Korean netizens have criticized that Chaeyoung should have been more careful in choosing her fashion and pointed out that she had worn that problematic shirt more than once. Chaeyoung deleted the photos from her Instagram after posting the apology.
Korean netizens commented, "She posted an apology so..." "She should have really been careful," "Wow, that was wrong of her," "She took down the photos quickly and apologized, which is good. Just hope she's more careful in the future," "How does she not know the Nazi symbol?" "She really didn't think about this," "She wore this shirt a few times, which means she must have liked that shirt," "This is the same thing as someone wearing the Japanese rising sun flag," and "Where did she even manage to buy that shirt?"