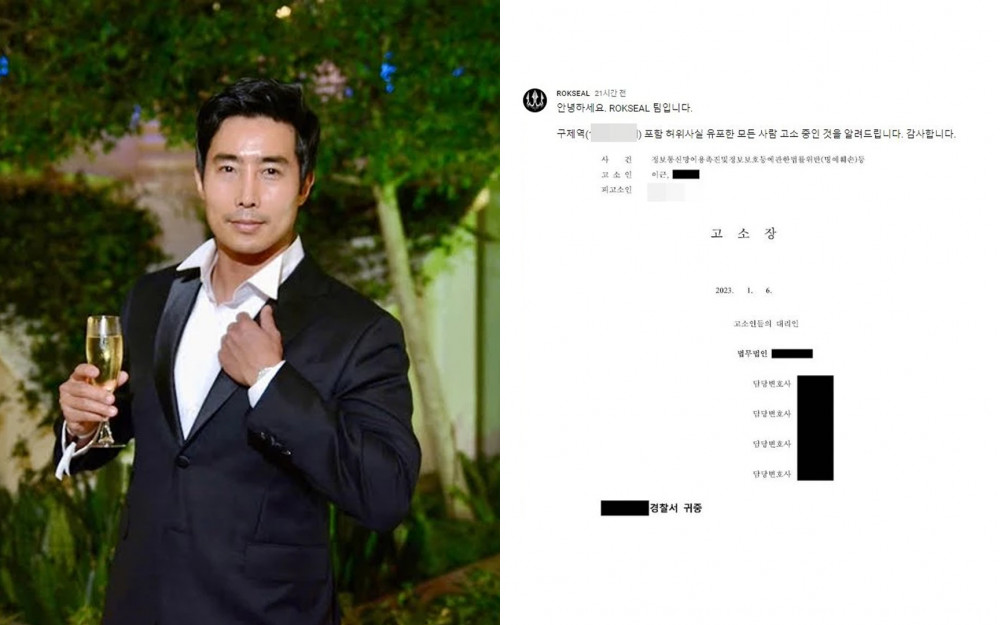 Former Korean Navy special forces officer turned YouTuber Ken Rhee revealed that he has filed a lawsuit against YouTuber GooJeYeok.
On March 20, Ken Rhee shared a photo of the lawsuit he filed against YouTuber GooJeYeok on January 6. He explained, "I inform you that I am suing all the people who spread false information, including GooJeYeok."
On this day, Ken Rhee assaulted the YouTuber while walking out of court right after the trial held on his charges of entering Ukraine without permission and breaking passport laws.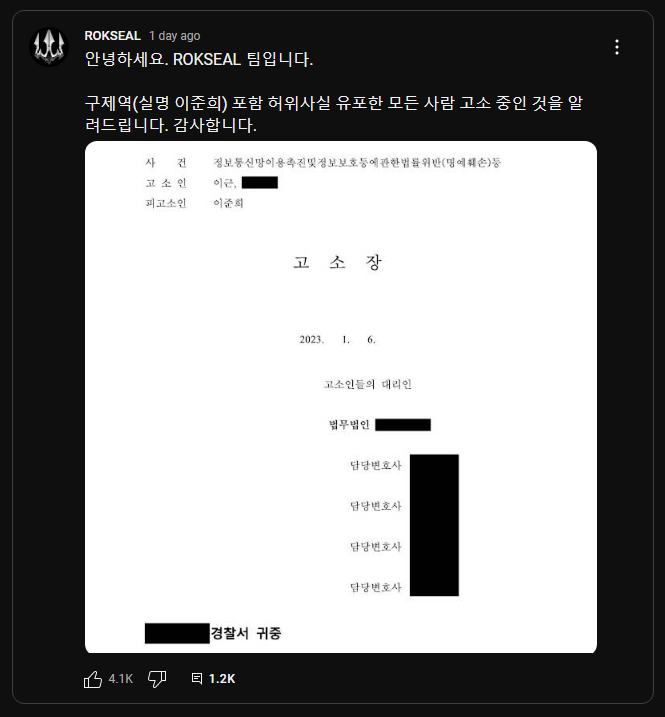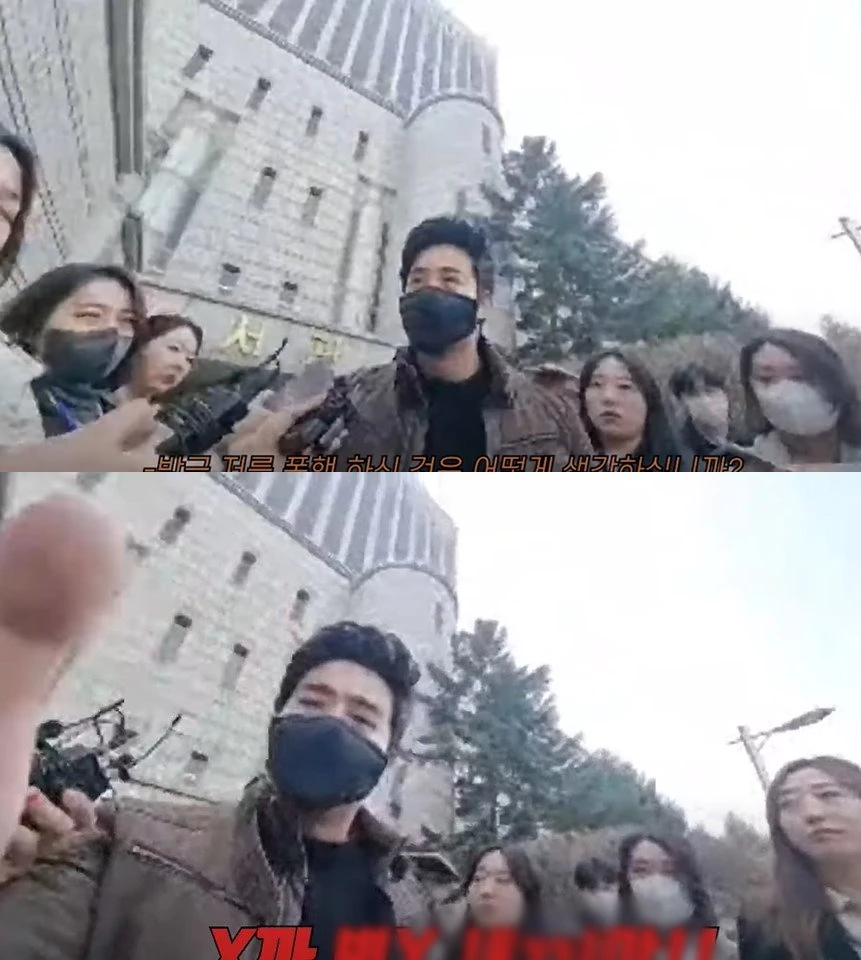 At the time, GooJeYeok instigated Ken Rhee by constantly following him and getting in his face. The YouTuber continued to ask Ken Rhee, "You've had bad credit for 6 years; don't you feel sorry for your creditors?" In response, Ken Rhee showed his agitation and slapped him in the hand, resulting in GooJeYeok's phone going flying.
After that, GooJeYeok shared through his YouTube channel that he was assaulted by Ken Rhee and explained that his phone and glasses were broken due to the assault.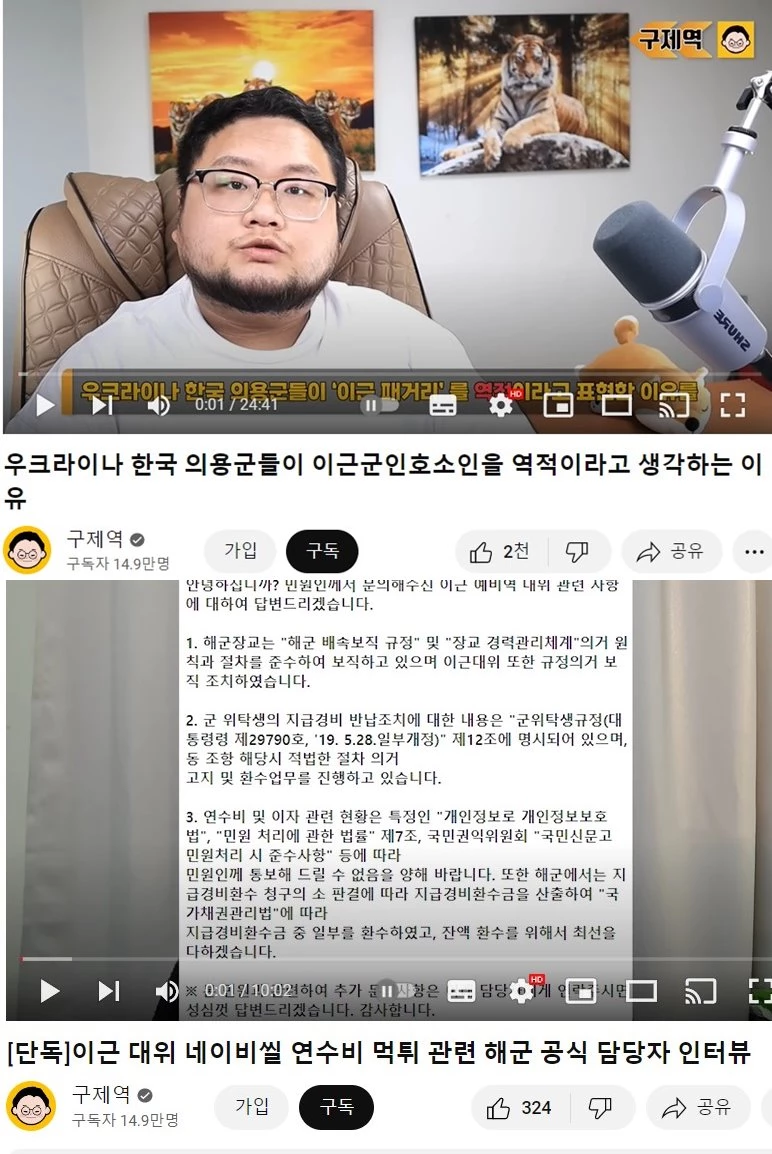 The bad relationship between GooJeYeok and Lee Geun (Ken Rhee) began in 2020. Since 2020, GooJeYeok has been posting videos about Lee Geun, saying, "he didn't pay for the navy training properly, Ken Rhee didn't repay his debt of 58 million KRW," and "He only took pictures in Ukraine and did not actually fight the war."

In response, Ken Rhee has refuted all of GooJeYeok's videos and stated, "I have paid back all the fees for the Navy training and I even have documents to prove them," and "I cannot share the details of the mission I did in Ukraine" but shared photos to refute GooJeYeok's accusations and also to show that he did actually fight in the war.





Meanwhile, Ken Rhee admitted to all of his charges of violating the Passport Act in court on March 20.

Ken Rhee, a former captain of the Underwater Demolition Team (UDT/SEAL), left the country in March of last year, right after the outbreak of the war in Ukraine, saying, "I will stand up against the Russian army," and joined the "Homeland Defense Forces International Brigade," which is a unit consisting of foreign soldiers.

The Ministry of Foreign Affairs accused Ken Rhee of violating the Passport Act the same month after entering Ukraine without permission, where a level 4 travel ban was issued.