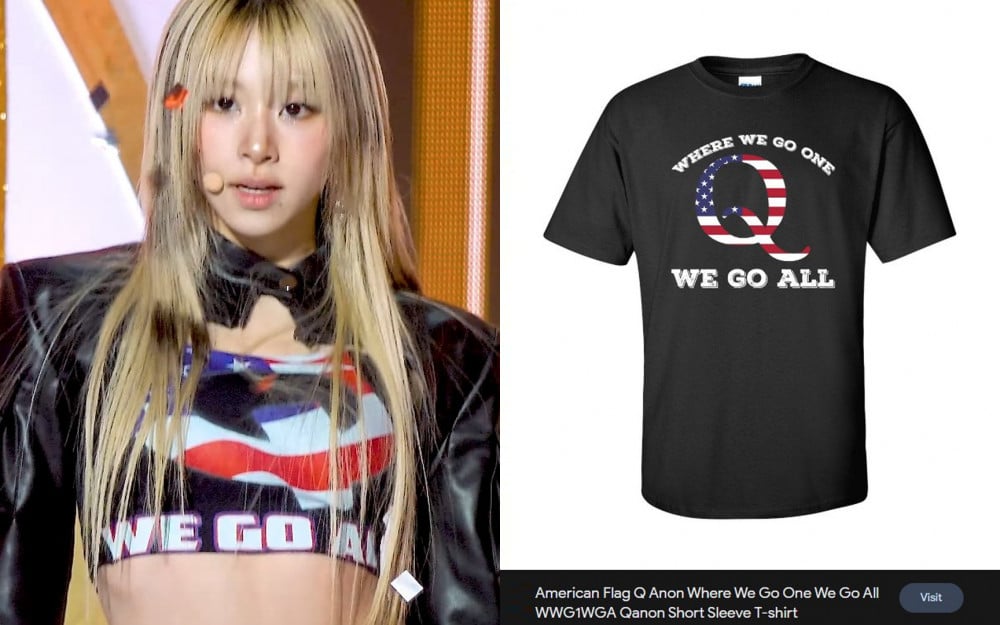 There are times K-pop idols are seen wearing shirts with controversial statements that include vulgar words. Often, the idols are not aware of what is written on their clothing because they are dressed by stylists.
Recently, JYP Entertainment style coordinators have been under fire for dressing their artists in distasteful shirts. Just a week ago, JYP Entertainment had to edit out parts of NMIXX's "Young, Dumb, Stupid" music video after Haewon was seen wearing a shirt with a vulgar word.
Then on March 20, fans discovered that TWICE's Chaeyoung was wearing a controversial QAnon shirt.

QAnon is an American right-wing political conspiracy theory group often at the center of various political movements and controversies. Qanon followers have committed acts of violence on numerous occasions fueled by their various QAnon conspiracy theories. Members of this conspiracy group attacked the U.S. Capitol on January 6, 2021, in an attempt to overturn the 2020 U.S. election after Trump lost to Joe Biden.
Therefore, many fans are raising their voice against JYP Entertainment stylists who have not done proper research in dressing their idols. Of course, many fans are defending the idol, stating that she probably wore the shirt without even knowing the meaning behind the shirt.