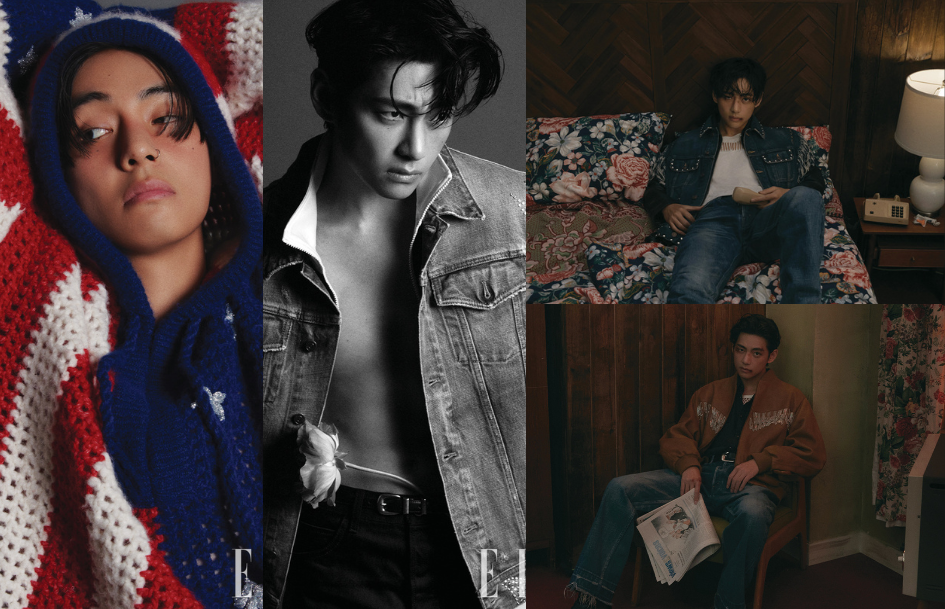 BTS member Kim Taehyung, aka V, displays his dangerous charms in latest photoshoot.

ELLE Korea unveiled a stunning array of photographs featuring Taehyung, the illustrious cover star of their April 2023 issue. This marks Taehyung's first photoshoot as the newest and biggest "Celine Boy," elevating his status as a fashion icon.

"The hottest ELLE cover star ever." - ELLE Korea on V

In their article, "From noir to youth, 'genre destroyer' BTS's V," ELLE Korea casts a spotlight on Taehyung's chameleon-like ability to effortlessly embody any concept and express diverse personas.


Dressed in CELINE from head-to-toe, Taehyung displayed an alluring appeal, showcasing his captivating visuals, seductive charm, and striking masculinity. He also revealed glimpses of his toned physique, heightening his already irresistible allure.

Sporting a denim jacket with a hint of exposed chest, Taehyung exuded the quintessential bad boy persona reminiscent of iconic heartthrobs from past eras. The black-and-white filter on some photos further evoked the classic, retro Hollywood vibe.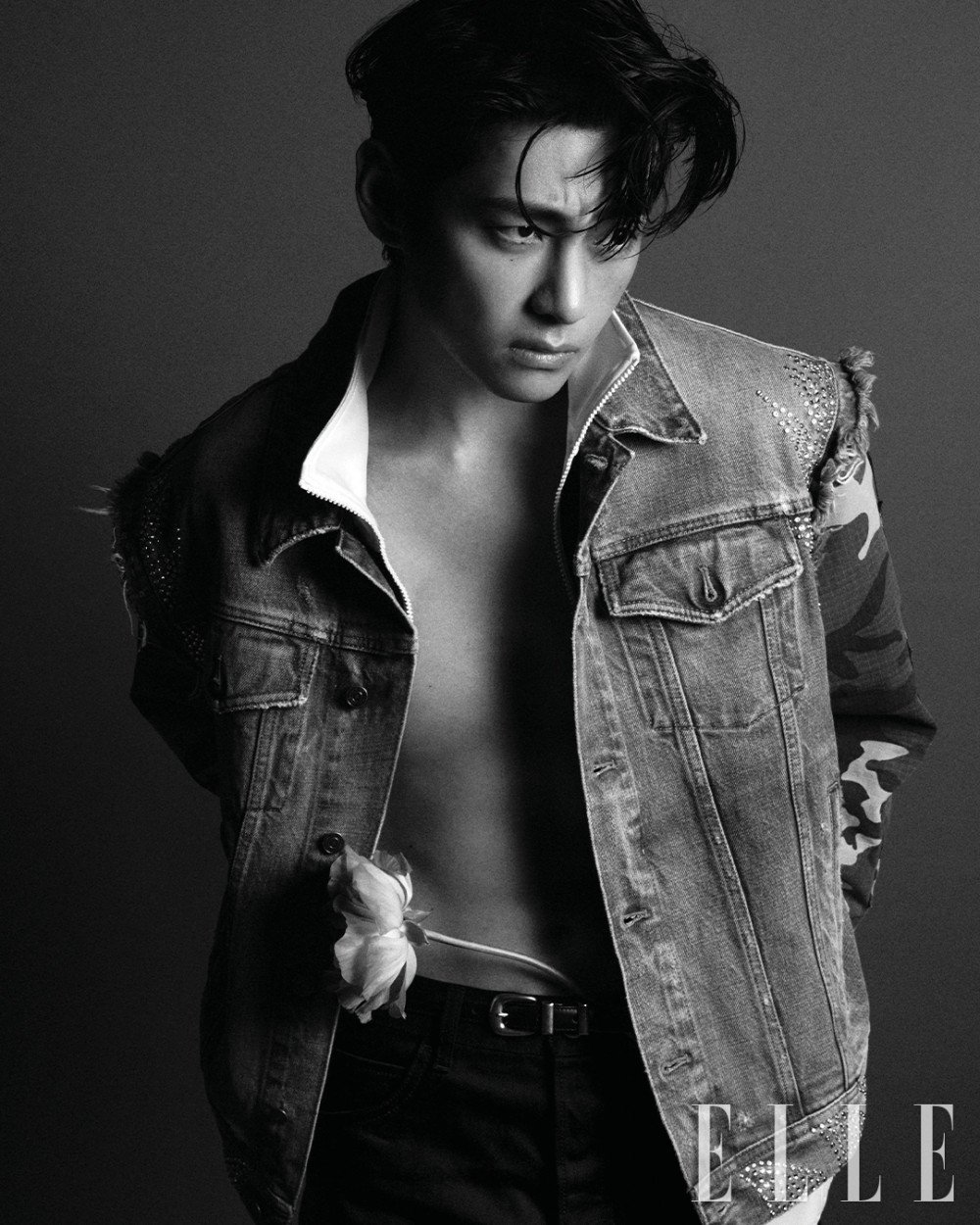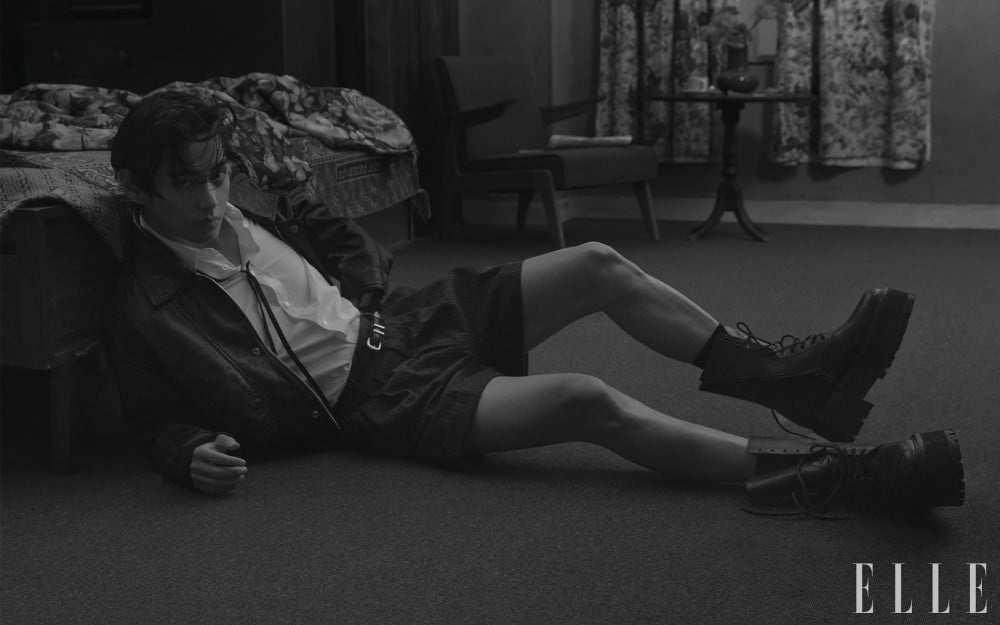 "The reason why fans around the world and the global fashion world poured their eyes on V's three cover photos is probably because of V's unique lyricism that can be felt deep in his eyes." - ELLE Korea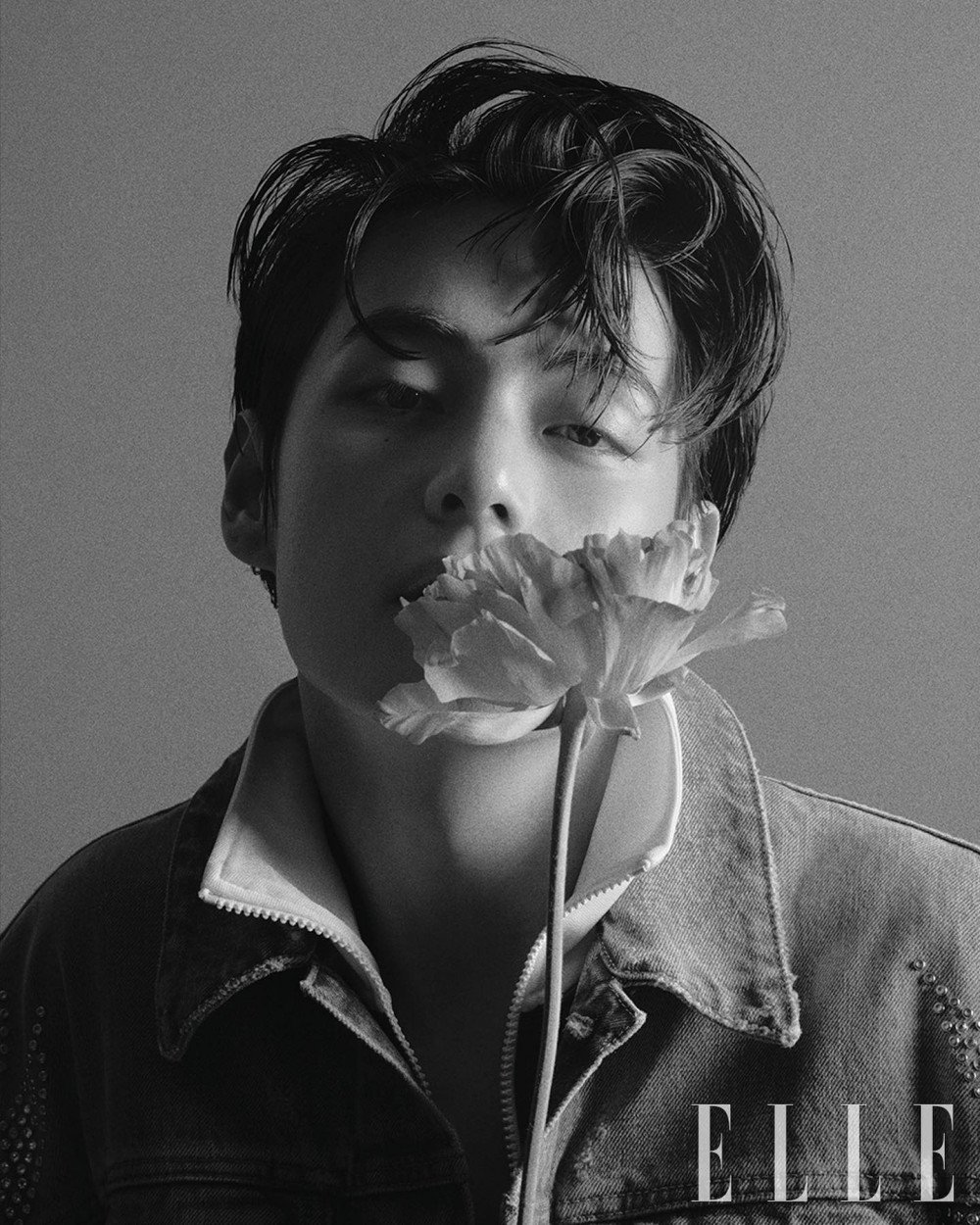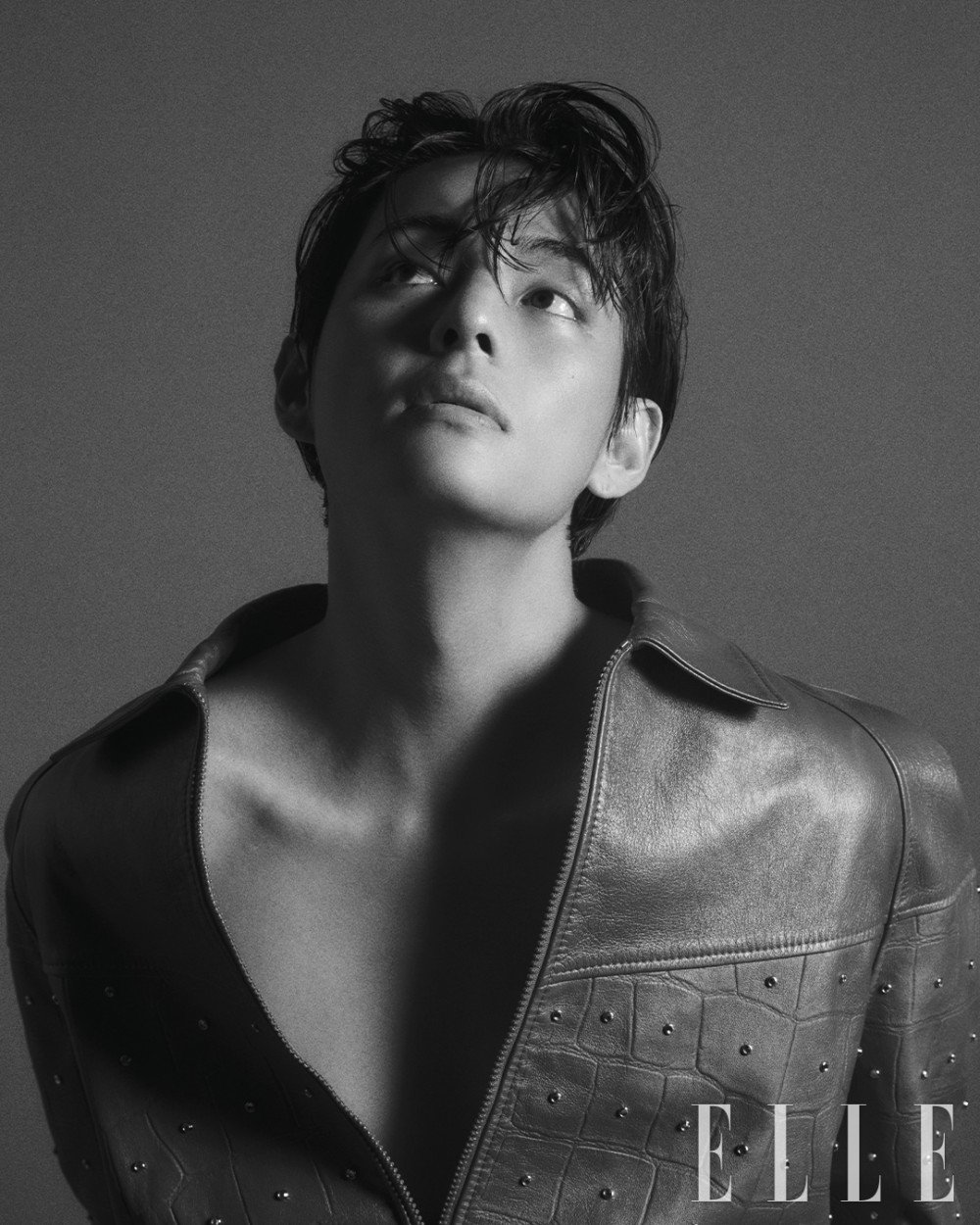 In the ensuing photos, Taehyung strikes an enigmatic figure, captured within the confines of a nondescript motel, clad in a rugged denim ensemble. The bruises on his face adds a sense of youthful defiance, evocative of a rebellious spirit that refuses to be tamed.

"In V casually wearing leather and denim with a wild atmosphere, youth icons such as James Dean or River Phoenix seem to overlap. It is different from the teenage rebelliousness he showed in the 'Run' music video 7 years ago." - ELLE Korea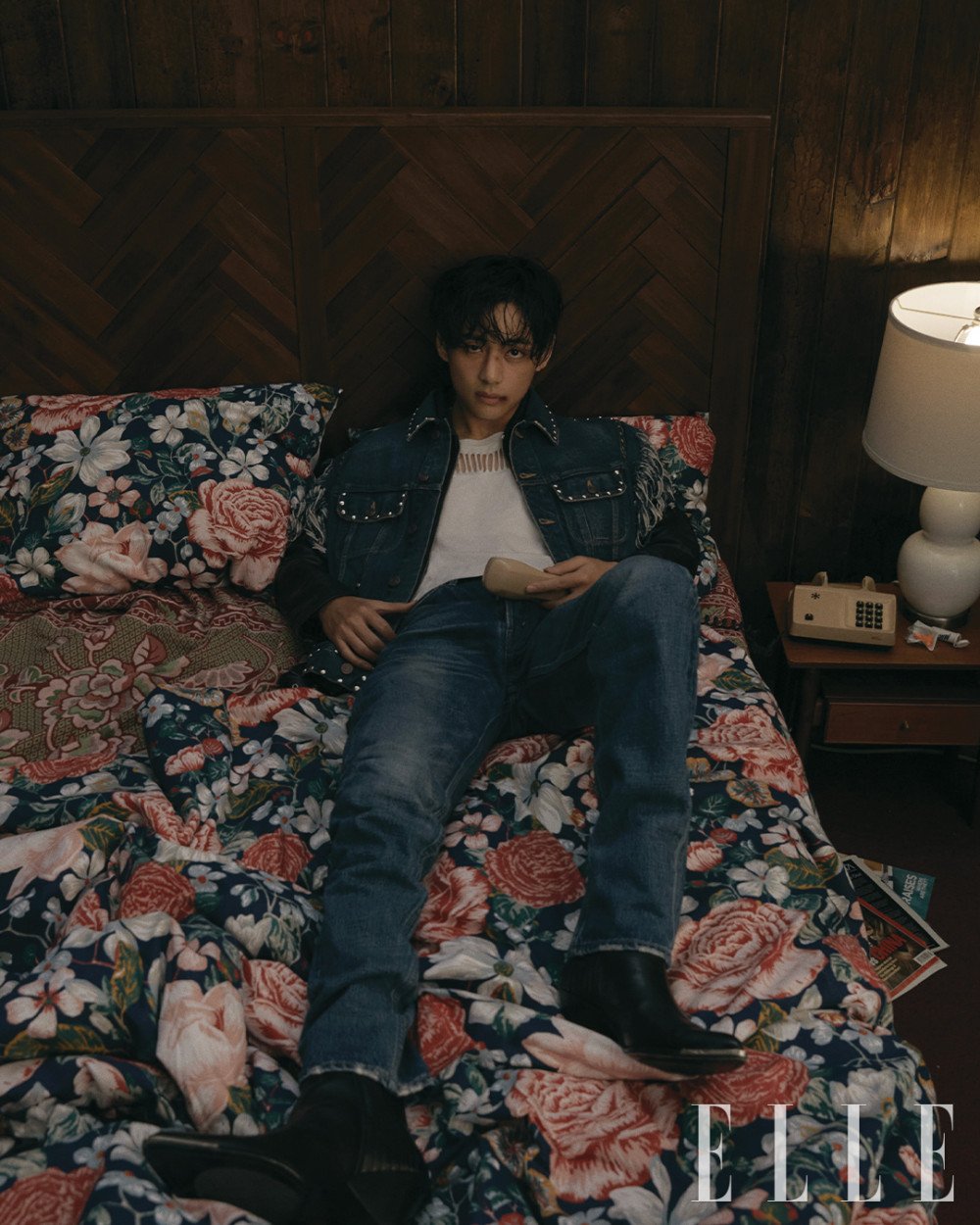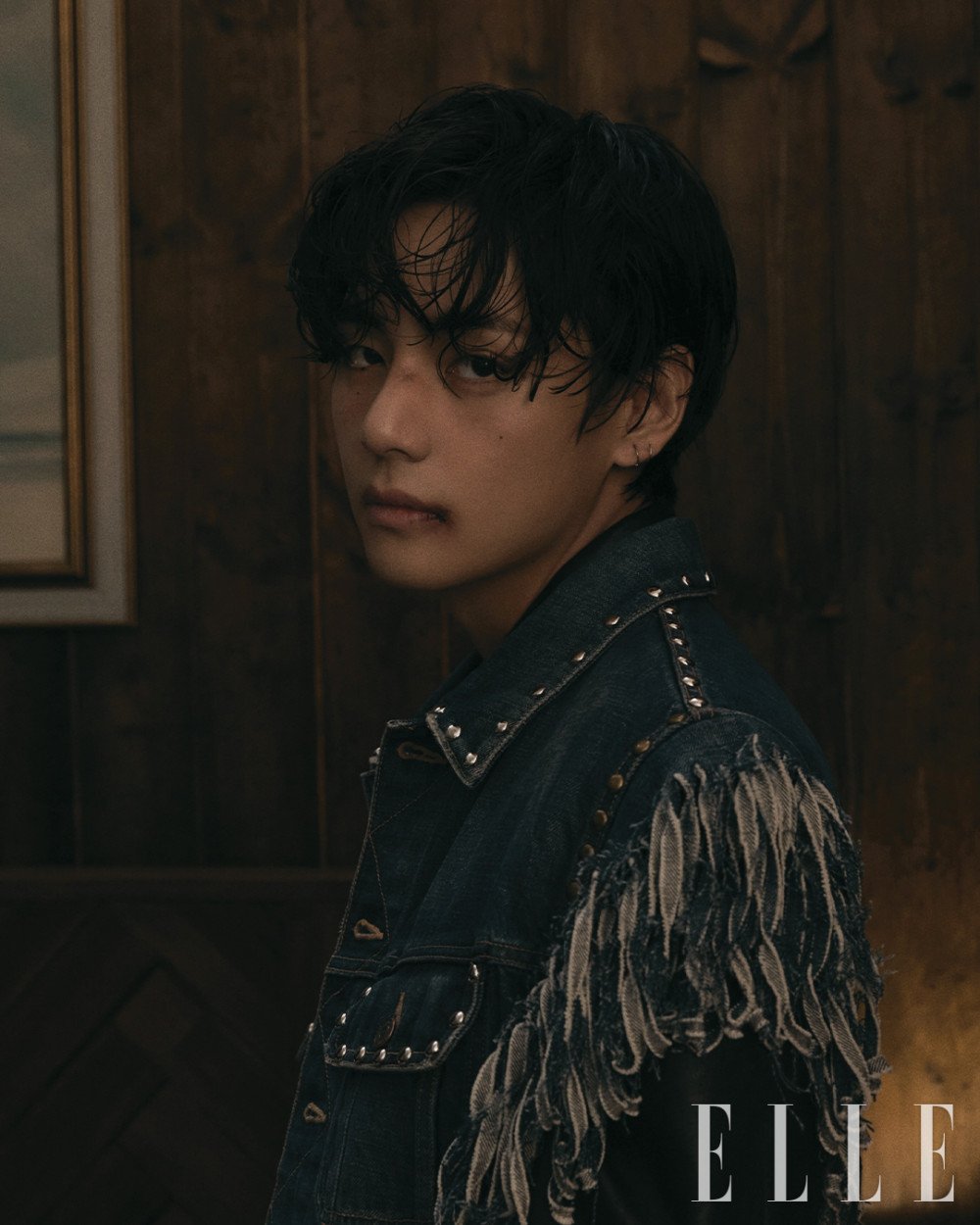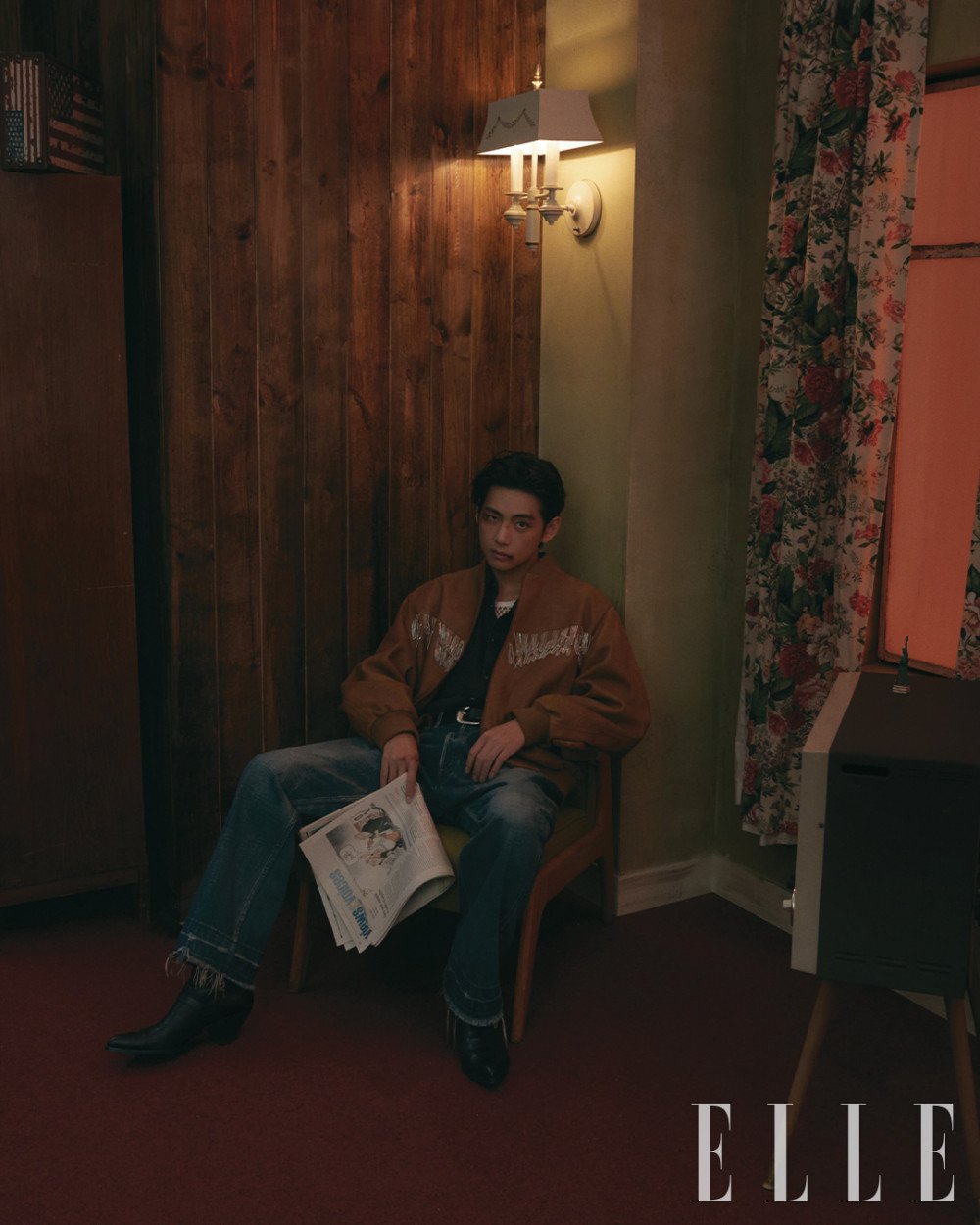 Notably, Taehyung accentuates his look in one photo by wearing a nose ring. The knit pullover he wears, adorned with the colors of the American flag, gives a sense of free-spiritedness. In another photo, he is seen holding a flickering lighter, adding an element of danger to his rebel persona.

"The contrast between the cut with a jacket on and the cut with a languid expression while wearing a knit pullover leaves a strong impression. From noir to youth dramas, V deserves to be called a 'genre destroyer'. - ELLE Korea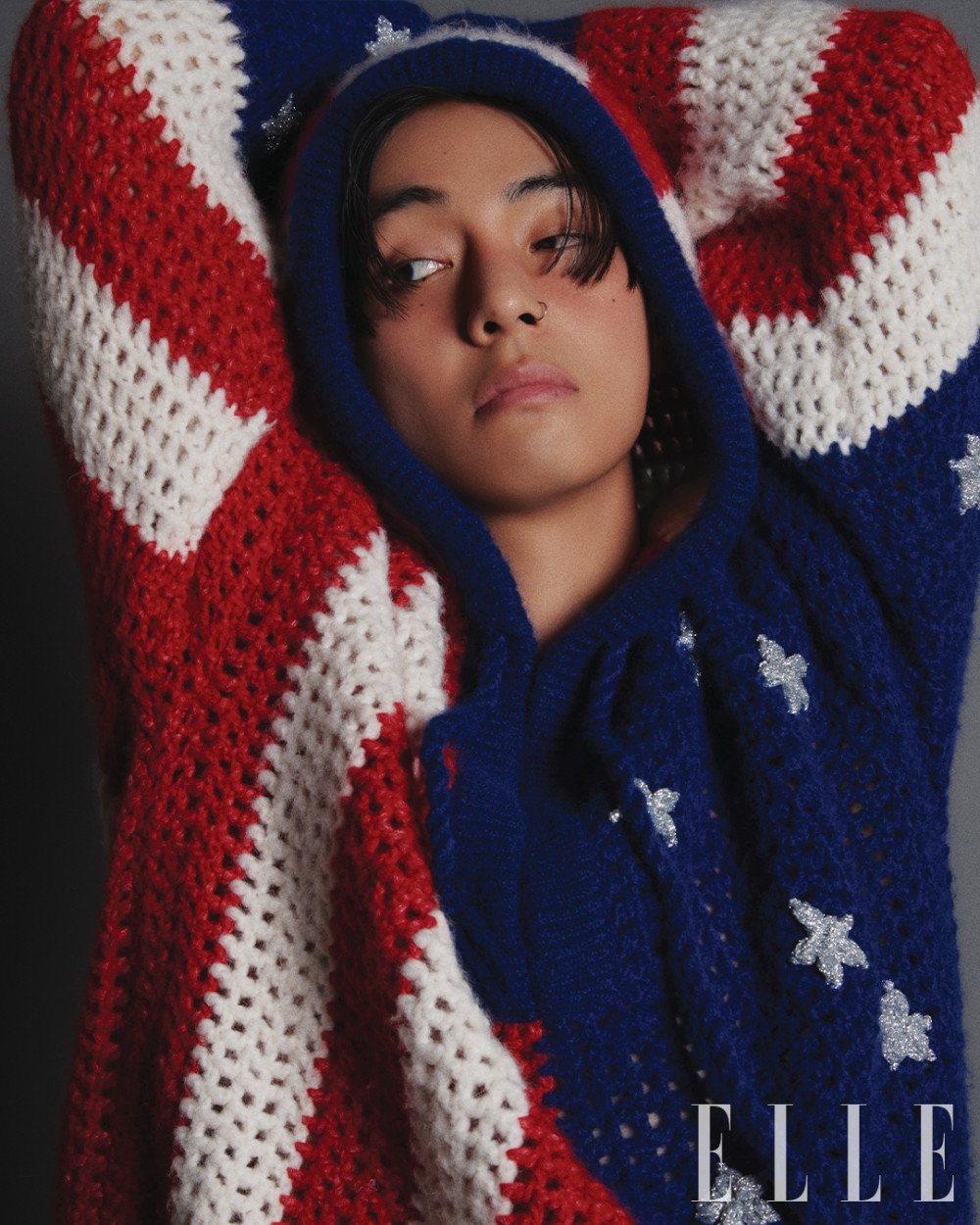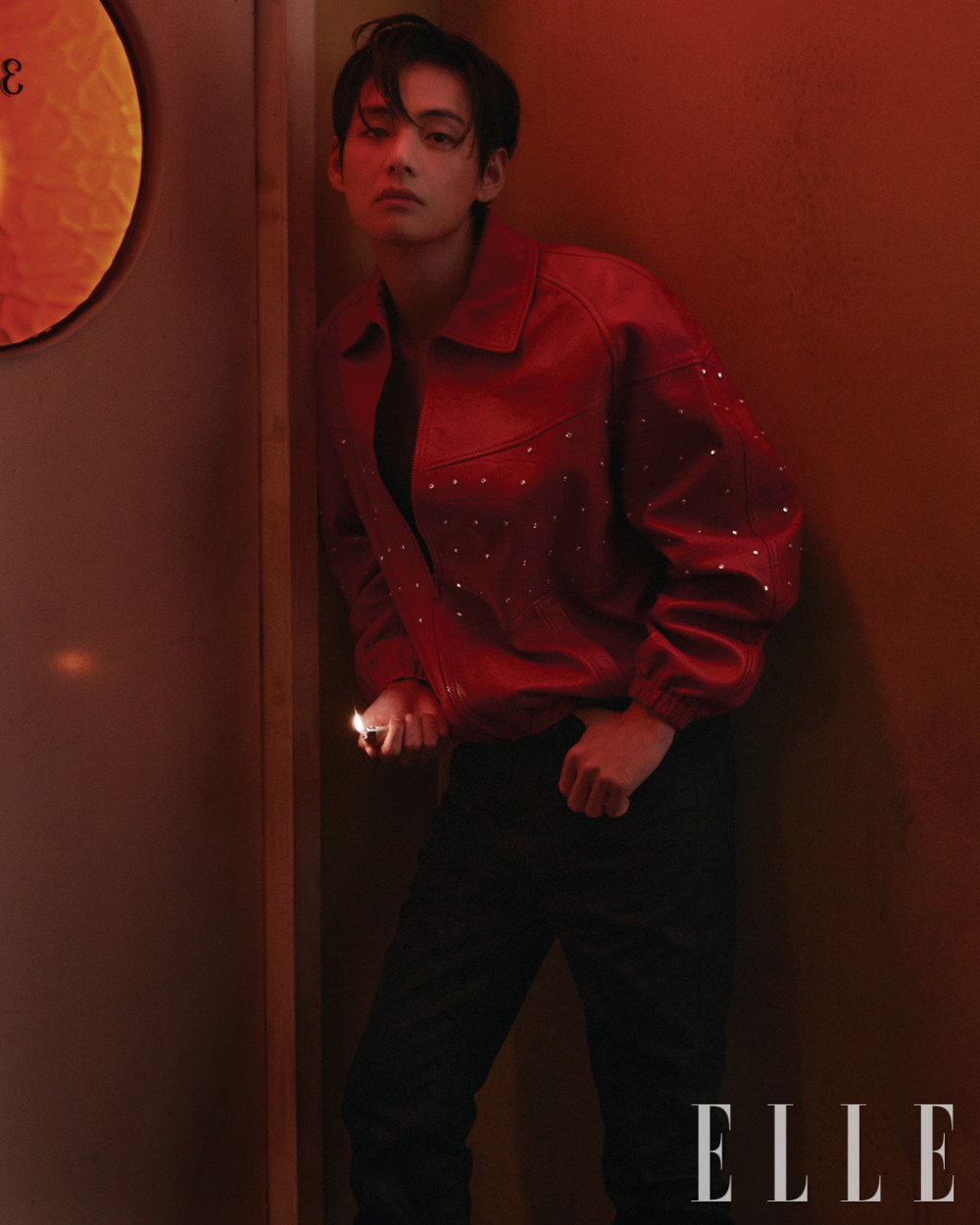 This is Taehyung's hottest photoshoot to date, sending his legions of fans into an ecstatic frenzy. People were excited to see Taehyung show a manlier and sexier side of himself.
Many took to drawing parallels with the legendary "James Dean," highlighting the mesmerizing magnetism that both icons shared.

The publication also shared a video of Taehyung's 10-story high magazine billboard ad located in the JTBC Plus Building that has been gaining attention for its massive scale.

"Cover star V of the April issue of covered the entire 10th-floor HLL office building. You won't be able to take your eyes off his overwhelming presence" - ELLE Korea

ELLE Korea shared that the April issue will contain a whopping 32 pages of Taehyung's photos. A full interview full of "Tae-Tae" moments and a fashion film in collaboration with CELINE will also be released.
Don't miss out and buy Taehyung's stunning issue for ELLE Korea on the AllKpop Shop and other stores with worldwide shipping.