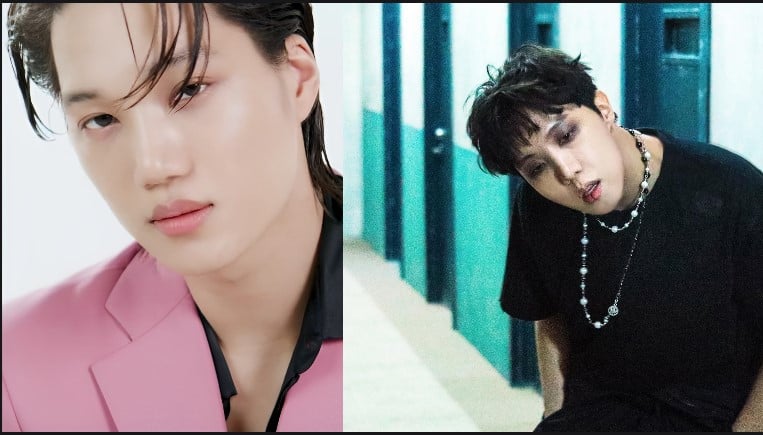 With solo comebacks dominating the K-pop landscape this season, fans are eagerly anticipating new releases from some of their favorite artists, including Kai, Bam Bam, and Yuju. But before we dive into these new projects, let's take a moment to look back at some of the most outstanding solo projects in K-pop history.

1. EXO Kai: Undeniably, one of the best solo projects has to be Kai, especially since it's through this song that many came to know dancer Noze! Kai perfectly captured that smooth, sexy masculine concept so well, not just with the choreography for "Mmmh" but just the overall song showcased his skill as a singer so well!

2. SHINee Taemin: second generation K-pop just couldn't hide their excitement when it was announced that SHINee Taemin would be making a solo debut, and oh boy, did he serve! With the looks and the dance, Taemin truly shed off his innocent maknae charm and showed fans just how mature he has become as a singer!

3. BTS J-Hope: Another explosive solo project comes from none other than BTS J-Hope! Whereas J-Hope is always the most exuberant and vibrant, it was great to see such a great contrast in his solo debut. With songs like "Arson" and "Move," it was completely different from "Hope World!"

4. BLACKPINK Jennie: The music video for "Solo" was just absolutely stunning. You can't beat the music video and her visuals! Not only does Jennie have skills in rapping, but her solo project also showcased her powerful vocals too!

5. BLACKPINK Lisa: After years and years of waiting, Lisa was finally given a chance to really shine, and she did not disappoint! "Lalalisa" and "Money," even now, are choruses you can't get out of your head!

6. Oh My Girl YooA: If you're looking for a solo project with a unique sound and concept then you might want to check out Oh My Girl YooA's solo! The fairy she is, it was only fitting to carry out an entire project focused on the whimsical theme, but it's not just her main song, "Bon Voyage," that'll grab your attention, but also check out "Abracadabra!"

7. TWICE Nayeon: "Pop" brought that original K-Pop sound, at least for a brief amount of time, and Nayeon absolutely slayed the looks within her solo project! Catchy chorus, bold colors within her music video, and we can't forget fans were given blonde Nayeon too!

With the year going by, I can't wait to see what other solo projects are in store for the world of K-Pop!