BTS member Kim Taehyung, aka V, is stunningly gorgeous for his latest cover photoshoot.
ELLE Korea revealed the official covers and interview for their April issue, featuring Taehyung as their cover star with the caption, "The lyricism of a spring day drawn by V. Explosion of masculinity."

Taehyung's captivating gaze and playful charisma were on full display in the photos. ELLE Korea shared that Taehyung also actively came up with ideas and led the atmosphere at the shooting site.

ELLE Korea dubbed Taehyung the "Celine boy" and revealed that he will represent the luxury brand starting this year. More photoshoots, interviews, and YouTube videos will soon be released in collaboration with the brand.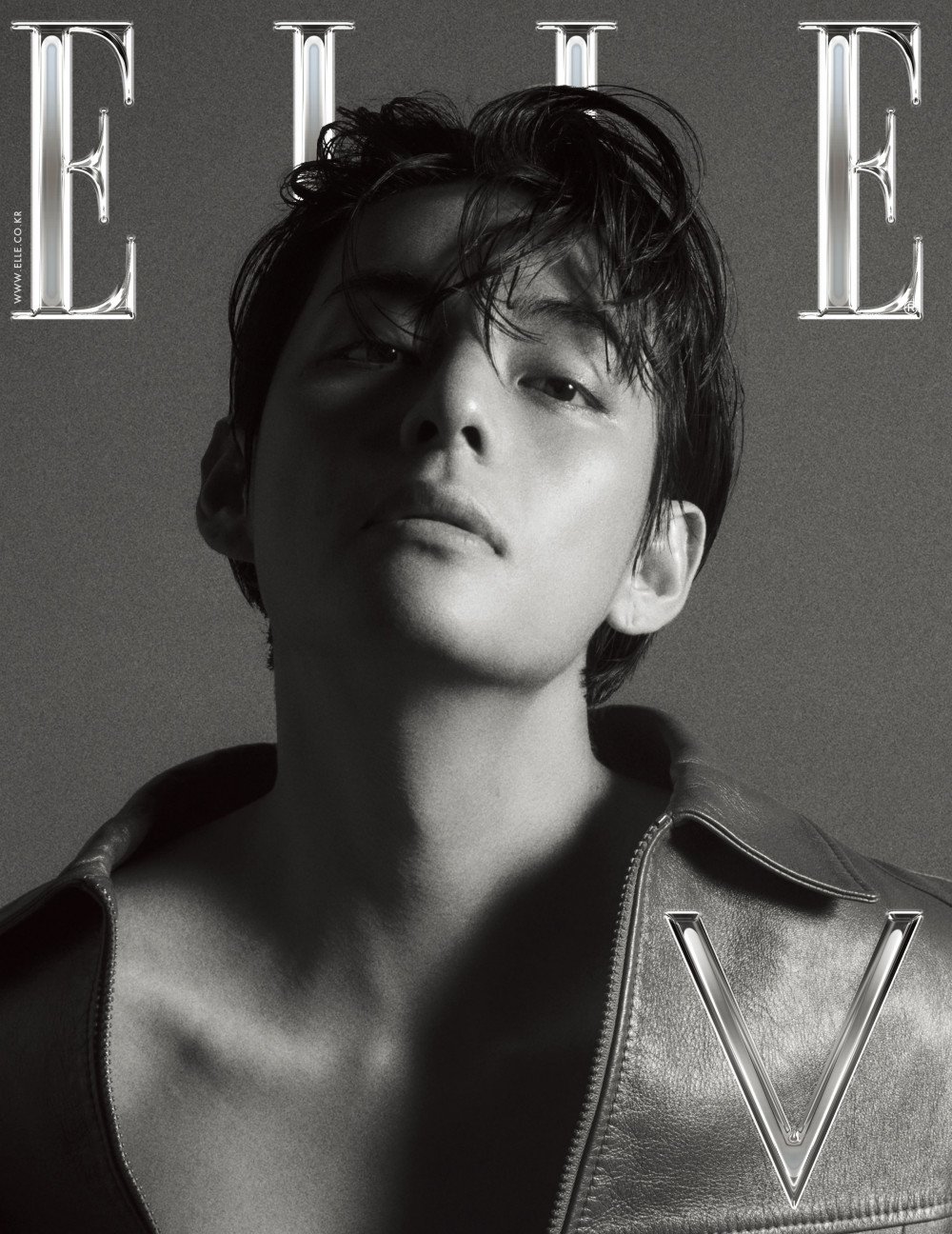 In the interview, Taehyung revealed that his decision to participate in "Jinny's Kitchen" was influenced by his friends and fellow actors Park Seo Joon and Choi Woo Sik, who previously appeared in "Youn's Kitchen."

"Watching a variety show as a viewer and appearing on one are different experiences," Taehyung said, adding, "But this time, I was able to appear with close friends, and their positive reviews made me decide to join the show."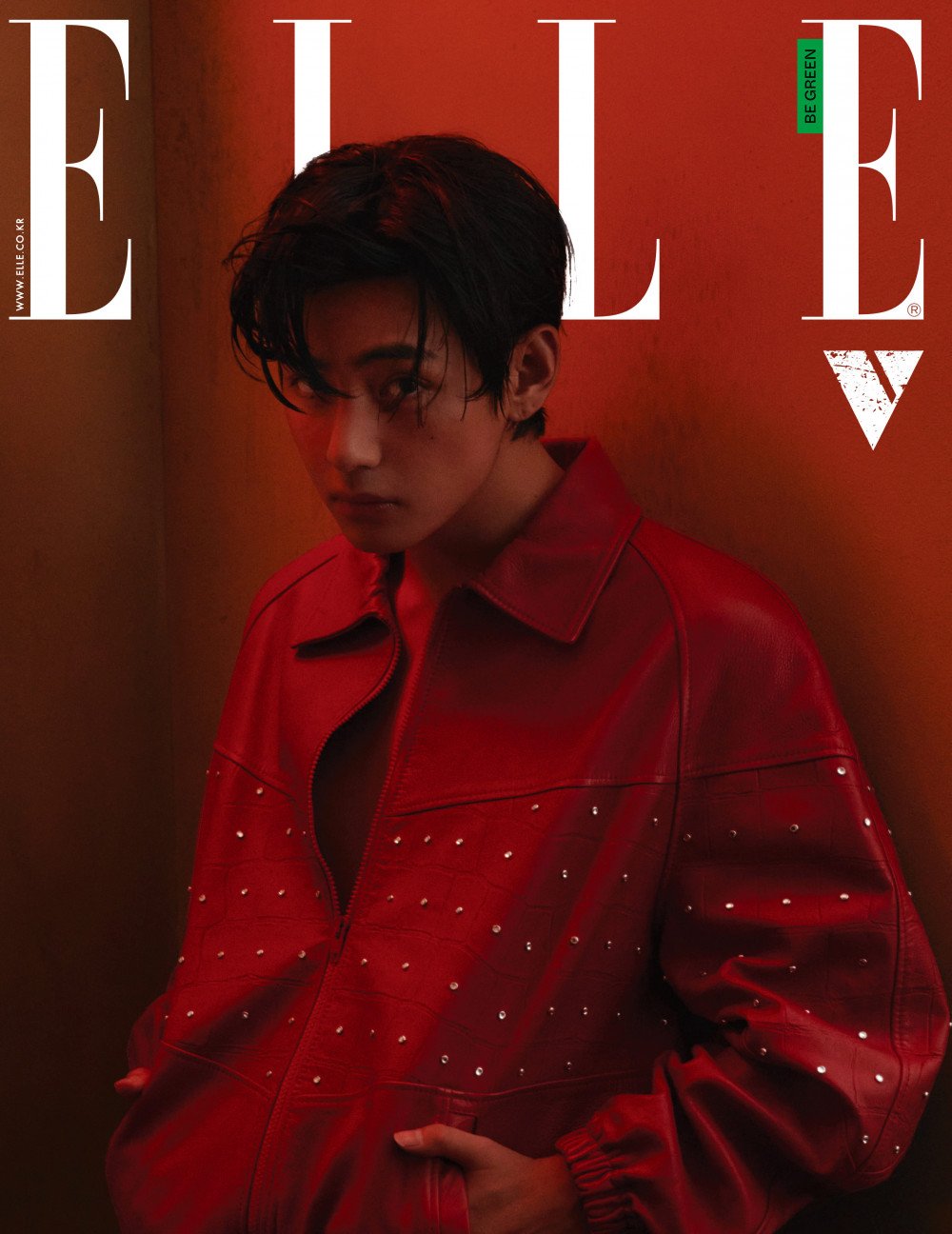 Taehyung also talked about his personal music projects and the challenges he faces when creating new songs.
"Having ambition is what keeps me going," Taehyung said. "Completing one song that I like is a difficult task. There are times when I feel like giving up, but I keep trying."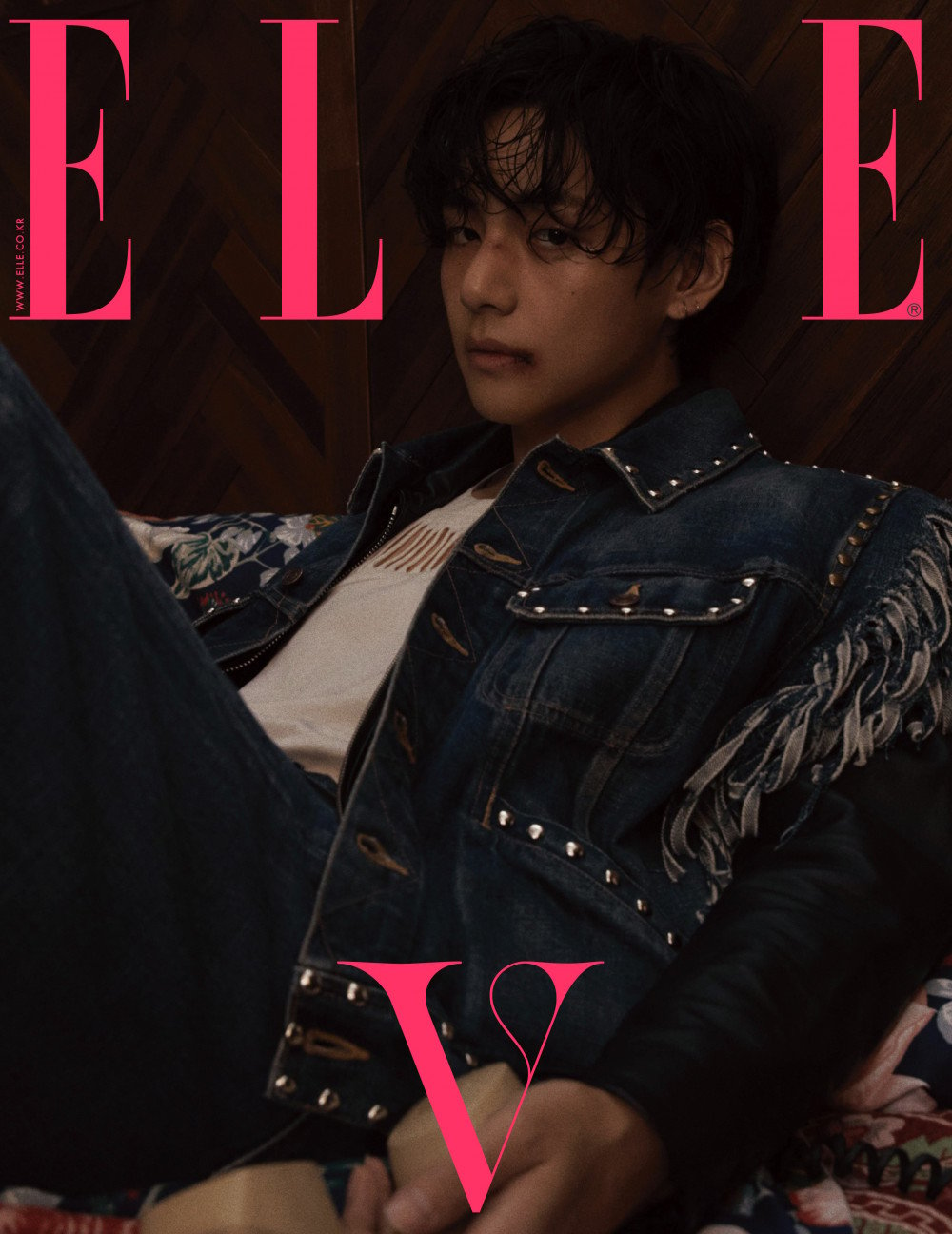 Following the cover reveal, Taehyung quickly dominated trends, with "#TAEHYUNGxELLE" trending at #1 worldwide on Twitter.
Taehyung looked like a rock star dressed entirely in CELINE from their Spring 2023 Menswear collection, and fans flocked to the official CELINE website to purchase the outfits Taehyung was wearing.
The unexpected surge in traffic caused the CELINE website to crash for hours, leaving fans disappointed. The demand for Taehyung's looks is a testament to his popularity and influence in the fashion industry.
In a trending post on theQoo, netizens shared their thoughts on Taehyung's breathtaking covers. Some of the comments included:
"Taehyung this is not a pictorial. This is a movie."
"I can't believe he and Seojin's Kim Intern is the same person."
"The James Dean concept is crazy."
"The first photo is like an American black and white movie, the second photo is like a Hong Kong movie, the third photo is like a 90s Korean youth movie."

"Taehyung's eyes are insane."

"Wow, look at the expressiveness of the face. The cover with deep eyes is so good. The atmosphere is crazy."

Fans are looking forward to more updates on Taehyung's exciting activities planned with CELINE. His ELLE Korea covers are currently available for pre-order in various stores worldwide.