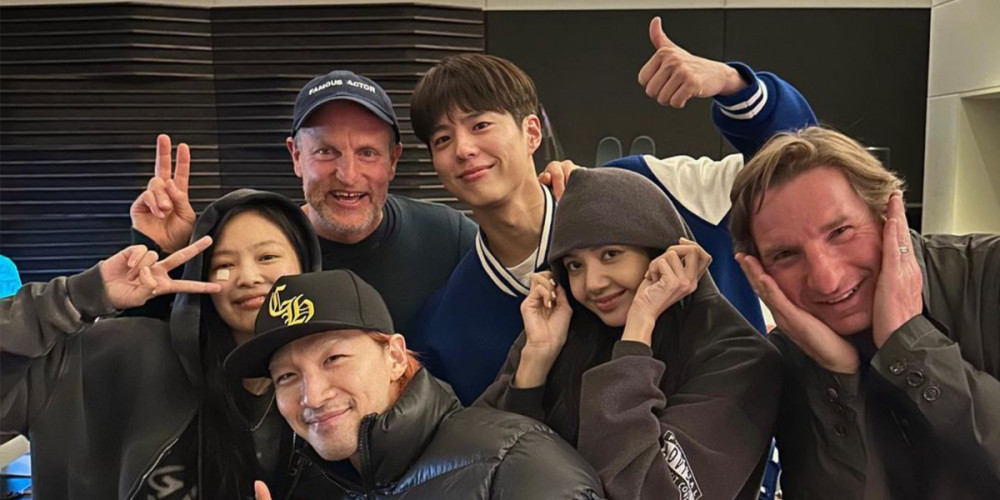 Netizens were somewhat thrown off after spotting an unlikely group of Koreans and Americans posing in one picture!
On March 16, American actor Woody Harrelson shared a friendly photo from his recent visit to Seoul, South Korea on Instagram. He wrote, "I had the most incredible time with these young talented folks in Seoul a couple of nights ago! They were so warm and friendly I didn't want to leave!"
In the photo, Harrelson posed with a smile alongside Park Bo Gum, BLACKPINK's Jennie and Lisa, Big Bang's Taeyang, as well as Dean Phillips, the U.S. House representative from Minnesota.
It's believed that the gathering likely occurred at The Black Label, which would explain why Park Bo Gum, who most recently signed on with the company, was seen hanging out with YG/The Black Label artists. (Although no one can quite explain why a U.S. House representative was with them!)

Netizens commented in response, "I don't know if I'm more surprised about the fact that Woody Harrelson is there, or that Park Bo Gum is there with YG artist...", "This is definitely an interesting mix", "Taeyang, what happened to your eyebrows??", "I don't understand this at all but Bo Gum is so gorgeous as always", "Taeyang... ahjusshi...", "Why do the Americans look drunk??", "Who is that other American man tho, and why is he there..?", etc.