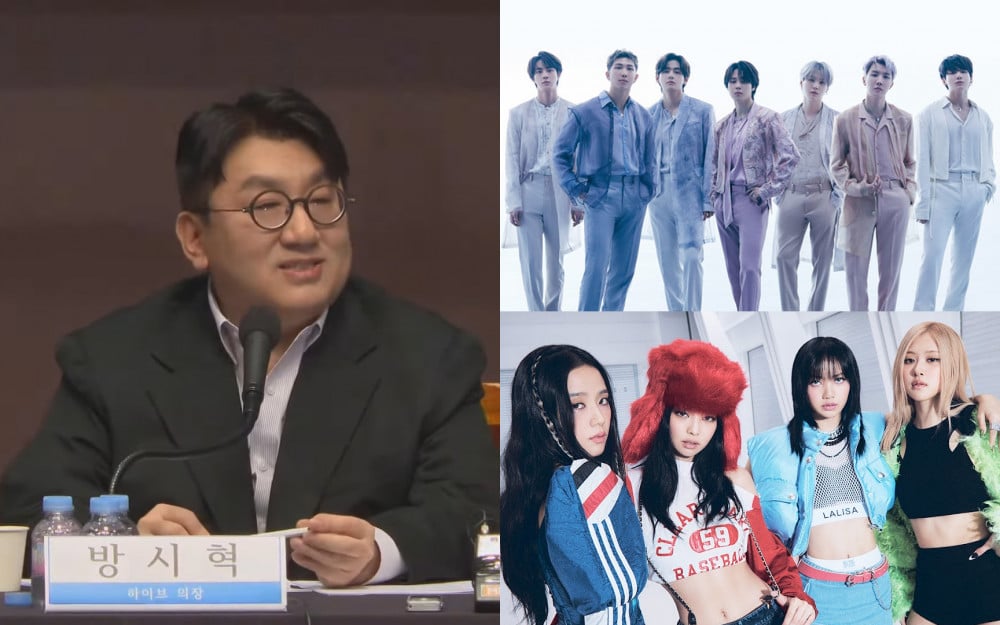 HYBE's chairman Bang Si Hyuk attended the Kwanghun Forum held at the Press Center in Joong-gu, Seoul, on March 15.
In his keynote speech, he stated, "It is an important time for global entertainment companies that will make a breakthrough in the K-pop industry just as there is Samsung in the global semiconductor market and Hyundai in the worldwide automobile market." He added, "While global K-pop artists are leading the industry, there are no outstanding global entertainment companies, which inevitably leads to concerns about the uncertainties for the strength of the industry for the future. K-pop is at a point in the era of convergence where it must continue to break the existing framework and establish itself as an area of global pop culture."
During his speech, Bang Si Hyuk named BTS and BLACKPINK as the top idol groups in the world. He explained, "I want to share with you what I have seen as the current place of K-pop. It is undeniable that K-pop is a global syndrome. BTS is the top boy group, and BLACKPINK is the top girl group that are the global stars deemed as the super IP. Their success brought about the K-pop syndrome in full swing."

He also shared, "K-pop is an important part, both culturally and industrially, that gives power to the 'K-' label. The K-content industry is the nation's major export business and has grown to be on par with the semiconductor industry and the electronic industry."

Bang Si Hyuk pointed out that K-pop has grown to be the key catalyst contributing to the growth of other industries, such as beauty and fashion. Therefore, he believes that entertainment companies must break their boundaries and grow to house such growth for the future.
Netizens were not surprised that Bang Si Hyuk named BTS and BLACKPINK as the two top idol groups. Netizens commented, "Who didn't know that fact?" "He stated the obvious," "He's right," "My grandma would even know that BTS and BLACKPINK are the two top," "It's so obvious BTS is the top male idol group and BLACKPINK is the top female idol group," "This is a fact that everyone knows," "Yeah they are the top two," and "People would've been angry if he said someone else besides these two."