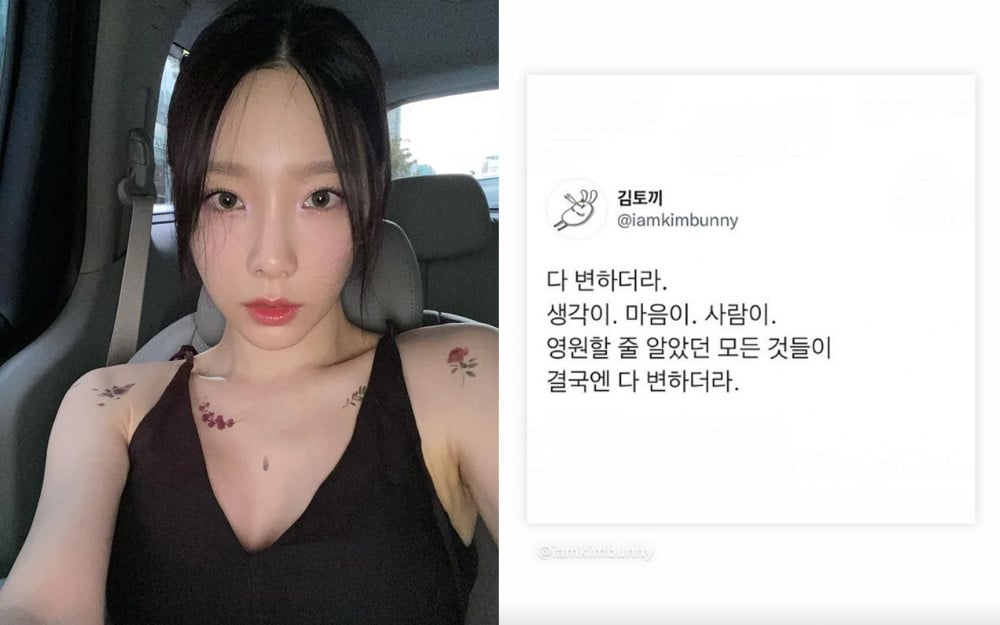 Girls' Generation's Taeyeon has been posting her thoughts and opinions through Instagram stories regarding the latest management rights of SM Entertainment transferred to Kakao.
On March 16, Taeyeon shared a post by iamkimbunny that included the message, "Everything changes. The mind. Heart. People. Everything that you thought would be forever, eventually changes." It seems Taeyeon is sharing her changed heart toward SM. Even a day before, Taeyeon posted a screenshot of her streaming Justin Bieber's song "Changes."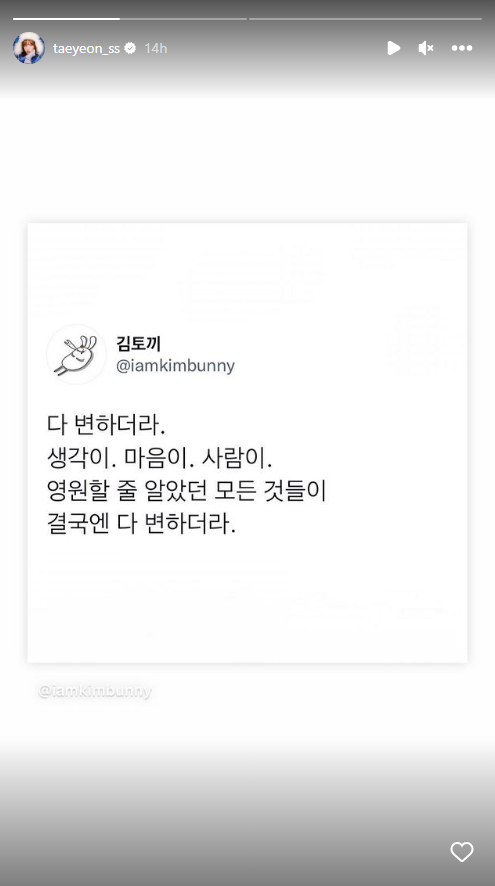 On March 13, she shared a photo of a scene from 'The Glory' where Park Yeon Jin writes a resignation letter and throws it at her director. In the photo, Taeyeon crossed out Park Yeon Jin's name and put her own name in it. This sparked speculation that Taeyeon is ready to leave SM Entertainment.
Taeyeon is one of the artists who have stayed in SM Entertainment for the longest time and has been actively releasing songs with the label. However, during the controversy over the acquisition of SM Entertainment between HYBE and Kakao, Taeyeon continued to express her dissatisfaction with the company.
Meanwhile, the SM Entertainment takeover battle came to an end on March 12, with Kakao taking the management rights. While there were many who were relieved that the battle was over, Taeyeon expressed her dissatisfaction a day after with her resignation post.