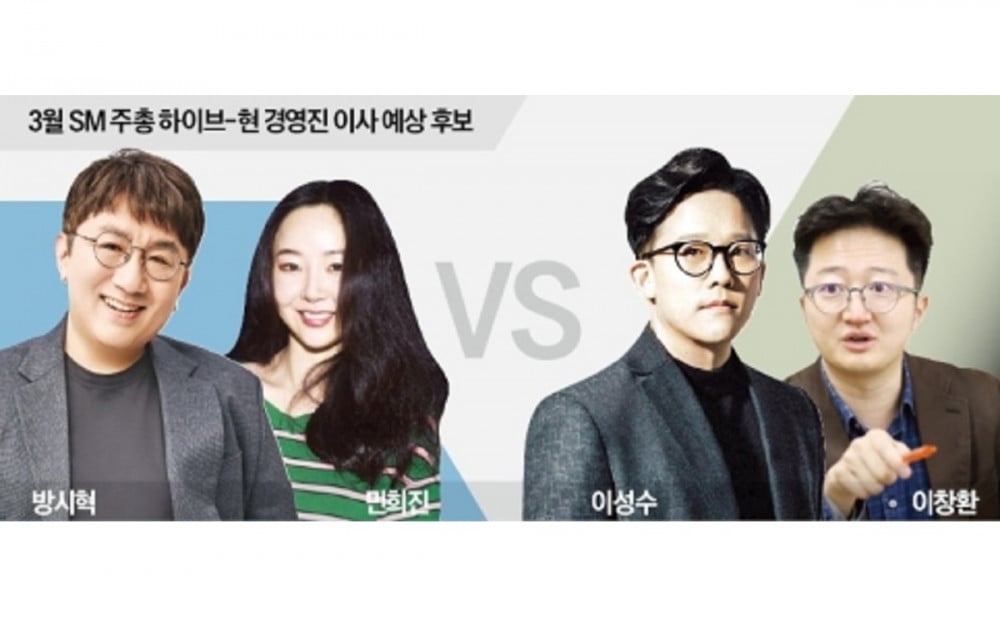 It is probable that Min Hee Jin and Bang Si Hyuk will assume new director positions at SM.
As reported, HYBE Labels recently confirmed that it has purchased 14.8% of shares in SM Entertainment from founder Lee Soo Man. For the company's new internal reorganization, candidates from HYBE Labels and Kakao Entertainment will be competing against one another for director positions during the upcoming board meeting next month. The results would have a direct impact on SM's overall future direction and financial ownership.

According to media outlets, HYBE will be presenting Bang Si Hyuk and ADOR's CEO Min Hee Jin as potential directors for SM. While they are HYBE's strongest candidates, Lee Sung Soo and Tak Young Joon, who have recently joined hands with Kakao Entertainment and Align Partners, will attempt to counter the two in pursuit of the same slots. To this news, netizens are wondering in disbelief whether Min Hee Jin, with her past experience in SM, might be returning to the company after all.
Stay tuned for updates.