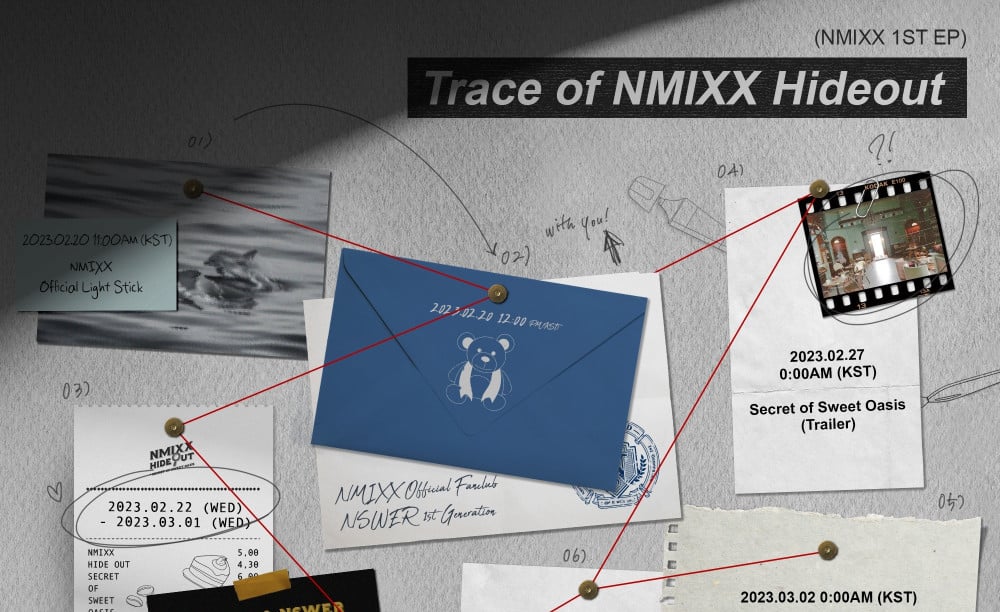 NMIXX has revealed their schedule plan for the upcoming promotions.
As reported, the JYP girl group is planning to make a comeback with their 1st EP, "expérgo." In this chart titled "Trace of NMIXX Hideout," NMIXX reveals the dates for their official light stick, fan club, debut anniversary, and teasers for their new album.

Can you trace all the important dates in the image? The album will be released on March 20 at 6 PM KST.