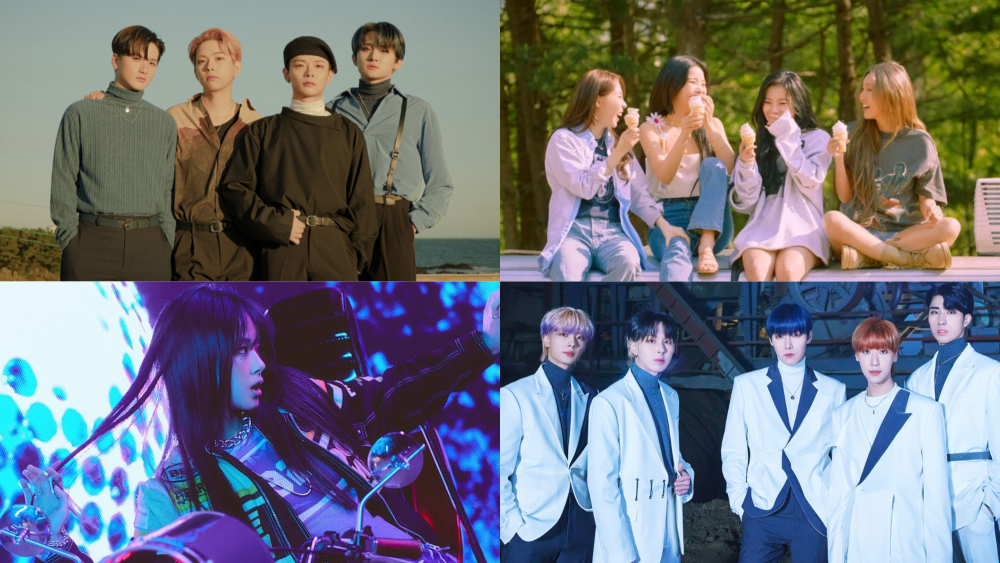 As with most popular music genres, K-Pop is oversaturated with songs about romantic love. And there are also some songs specifically about friendship. But what if you're looking for neither? Here are some K-Pop songs that can equally apply to a platonic or romantic relationship.


LUCY - Flare

This amazingly beautiful, and soothing song is ambiguous enough for it to be about and for anyone you want it to be. A friend, a lover, family, a teacher; just anyone you feel grateful to.
ONEWE - From_
Member, Yonghoon originally wrote this song for his parents, but he said it can be a song for you to dedicate to a parent, friend, or lover. Whoever is currently or has had a hard time, this would make a really sweet song to tell them that you are on their side.
MAMAMOO - Where Are We Now
This beautiful song is about someone you spent a lot of time with and share beautiful memories with, but after drifting apart, you wonder if you'll ever meet them again. Whether it be a lover or a friend, sadly, relationships just drift away and these queens perfectly sang the sad emotions of it.

Kang Daniel - Ghost
Listening without context, it sounds like a love song for an ex, but Daniel actually wrote the lyrics about his late grandfather. So, the lyrics are applicable to any loved person that you miss having around.
ATEEZ - Light
A lot of ATEEZ's songs fit this situation! This song can definitely be for a romantic partner, a friend, or even when you're talking about your dreams. I love how ambiguous they make their music so it can fit anything! Some of their other songs that fit this would be "All About You," "Promise," and "Twilight."

TOO - Count 1, 2
This sweet and nostalgic-sounding song has lyrics about loving someone and wanting to make them happy and stay by their side, but it's not the cheesy lovey-dovey type. So, it can definitely be for anyone you want it to be without it being too outright romantic.

EPEX - I'll Go First
Another "I'll be by your side" song, which again, does not necessarily have to be about a romantic partner. And their beautiful voices make the song a hundred times better and reassuring.


BIBI - Motospeed 24
Everything she does is just pure perfection, from the lyrics, music, acting, and music video. This chilled song is just about you and your 'person,' living your best lives. Imagine just having a late-night drive and blasting to this.
SEVENTEEN - Imperfect Love
They do make fun yet lowkey cringy love songs, but these all-rounders definitely can make any song for any sort of situation, and if you happen to want a song that's ambiguously romantic, this one is definitely it.

BIG BANG - Still Life

This song was a beautiful gift for fans from the living legends. This beautiful spring-like song is certainly a great ambiguously romantic song for you to dedicate it to anyone.