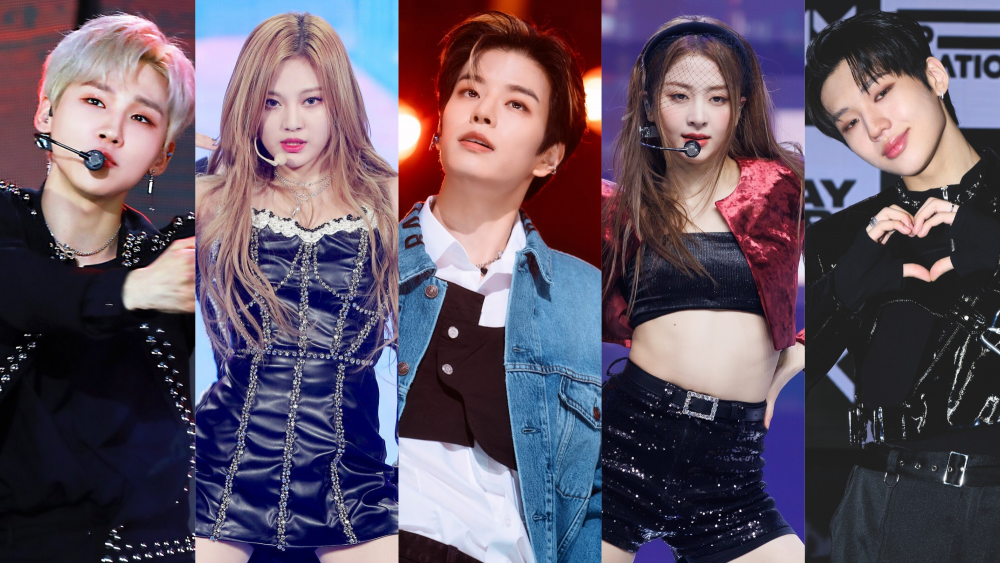 So we have covered the best 4th-Gen dancers, rappers, and even maknaes; now it's time for the 4th-gen vocalists. This is an unranked list, where we appreciate some of the 4th generation K-Pop idols' best vocalists.
Seungmin not only barks on command, but he also can sing anything and make the song unforgettable; it would make you bleed honey out of your ears. His precious and enchanting singing has the ability to move people. In every song he sings, you can feel his overflowing emotions.
NMIXX Lily
She's been known for her rich, strong, and powerful vocals ever since she was a little girl (Where are they finding all these talents at such a young age? What am I doing with my life? *sigh*). She is such a treasure in the industry, and K-Pop is so lucky to have this talented sunshine sharing her beautiful gift with the world.
TNX Junhyeok
We know everyone in TNX are aces, but Junhyeok is certainly the group's vocal ace, and he keeps proving it again and again. His very strong and powerful voice never disappoints. Every time he sings, he does it with such deep emotions that will captivate my anyone's heart. If you're not a fan yet, you should start getting into them.

Jongho can belt some serious notes, even... while trying to break an apple in half with his bare hands. His voice is so powerful and smooth, whenever he sings, it feels like we are being serenaded by an angel.
P1Harmony Keeho
You might know P1Harmony's leader being a fun sassy one all over social media, but he's more than just that. His vocals are so full, wholesome, and filled with soul. His raw vocals are something you don't quite find often in K-Pop.

PURPLEKISS Goeun
Goeun received recognition for her vocals only two months after debuting. Her rich and classy vocal tone, as well as her control and power amazed listeners, despite being a rookie.

The Boyz New
The Boyz's vocal king never disappoints. His voice is very calming and very soothing to hear, making everything he sings a gift to the listeners.


AB6IX Jeon Woong
His voice sounds like it was kissed by an angel. It's so sweet yet very powerful, making you have his covers on repeat... nonstop... for two years... or is that just me?

CIX Seunghun
This man is heavenly. Even in this cover, you can hear how he is very delicate and light but is also capable of sudden bursts of energy and passion. His tone sounds so sweet and classic at the same time. The world is not ready for a Seunghun solo album. It would be too much talent for us to handle.


You better not bring any glass item near her because she can shatter glass with her high notes. Her voice texture is relaxed but powerful, and she is not overwhelming you with just screaming high notes.
Taehyun was indeed born to sing. Whenever he sings, it feels so personal, as if he's just telling you his stories and emotions. His voice is uniquely beautiful; you can see his passion for music and his confidence when he sings.
She is certainly made for OSTs. Her voice sounds so mature and sweet. You can feel the sadness and emotions through the song. Do you not cry just listening to this one? Could not imagine this song having the same emotions if it was anyone else.
Certainly, a 4th Gen GEM, Sieun who is known among her fans for being meticulous with her pitch, sings flawlessly and is full of emotions.
Weeekly Monday
The voice control, the stage presence, and the emotions; she truly is a superstar, despite still being a rookie. There's no leaving; it's only loving Monday and her group, Weeekly, from now on.
The unique distinct deep voice is what makes her so special. Her depth, rawness, and texture, so complex and unique, make her one of the strongest vocalists in her group and the industry.
CRAVITY Woobin
He does not only cook warm meals for his members, but he can also warm your heart with his lovely and angelic voice. It's almost a crime that he's not asked to sing an OST yet.
LE SSERAFIM Yunjin
Our opera singer... is there anything she can't do? With that history of hers, we all know she can hit any high notes effortlessly without having to belt. Our ball of sunshine has a very crisp and wide variety of ranges in her voice. When she said she wanted to change the K-Pop industry, she was not kidding. Truly a fearless queen.