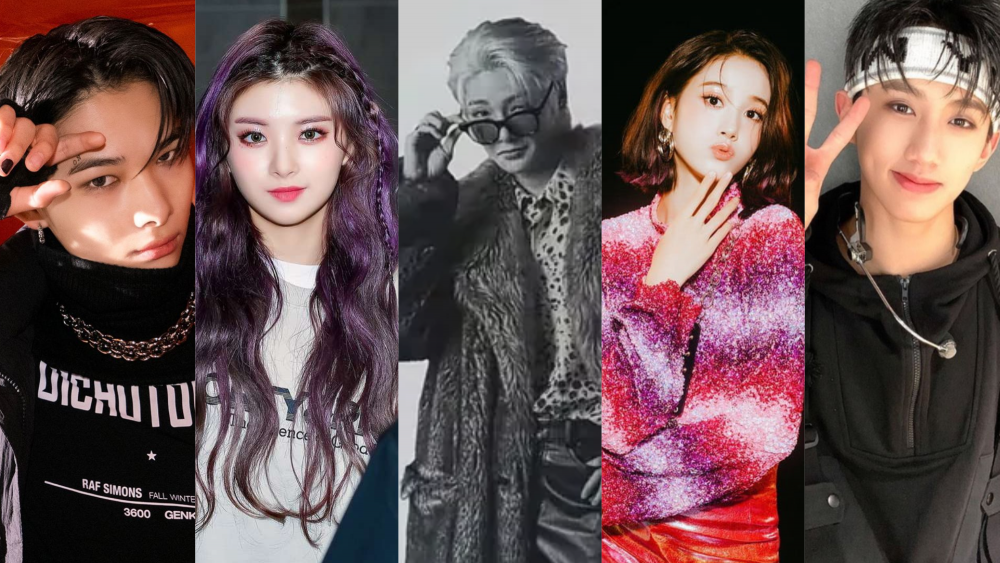 Every K-Pop group has the vital role of the maknae, who holds a lot of responsibilities due to their status as the youngest member. Maknaes hold a lot of responsibilities just with the title of being the youngest, and maknae on top especially, are those who not only play the part of being the cutest in the team but also excel in many different aspects. There are many famous maknaes on top from previous generations of idols, and here is a list of some 4th gen maknaes on top.
What better way to start this unordered list than with the maknae on top that has a song about being on? With the help of his two hyungs, Stray Kids' maknae created an anthem for all maknaes. Not only are the lyrics as witty as any of the group's other songs, but the music video is super cute too! You see I.N getting his way with things, thanks to his hyungs who truly cherish him and always baby him. Aside from being the maknae, I.N is also renowned for being one of the group's strongest vocalists.
Ni-Ki is an adorable baby off-stage, but when he takes the stage, he transforms into a beast with his impressive dance moves and captivating stage presence. It's hard to believe that he's ENHYPEN's youngest member!
DKB Harry-June
Always babied by his members, especially DKB's leader, D1, who in the group is known to be Harry-June's dad, this baby proved that he is ambitious and proved that he is the group's main dancer by participating in the show Street Men Fighter.
Don't even think about messing with Jongho! ATEEZ's maknae has incredible vocal prowess, capable of blowing your mind away with just his voice. Not only does he surprise fans, but his fellow members are often taken aback by the sheer power of his vocals.
Despite coming into CUBE Entertainment with aspirations of becoming an actress, and only training for a year to become an idol, this bad-ass is now (G)I-DLE's maknae on top. She has drastically improved her dancing, singing, and performance skills since her debut, showcasing her remarkable talent and dedication.
TNX SungJun
It's hard to believe that he's TNX's maknae because of how hard he goes in his choreography. Despite being a rookie, this 2005 idol (they're all babies) has overflowing charisma and a genius with his facial expressions.
NMIXX Kyujin

They keep getting younger and younger. At only 16 years old, 2006-born Kyujin has an impressive repertoire of talents, including a catchy voice, remarkable dancing skills, and a captivating stage presence. She's such an all-rounder - How can one be so talented at such a young age?

Her versatile voice makes her a really great vocalist and rapper. In this cover especially, it's so amazing how the resemblance of her voice to Dua Lipa's is so uncanny. Her deep voice is one of her main charms, and she is rocking it so well.
EVERGLOW YiRen
EVERGLOW's maknae is not only a stunning visual but also an incredible dancer. Her flexibility and graceful movements are awe-inspiring, and her facial expressions are always captivating and on-point, leaving fans mesmerized.