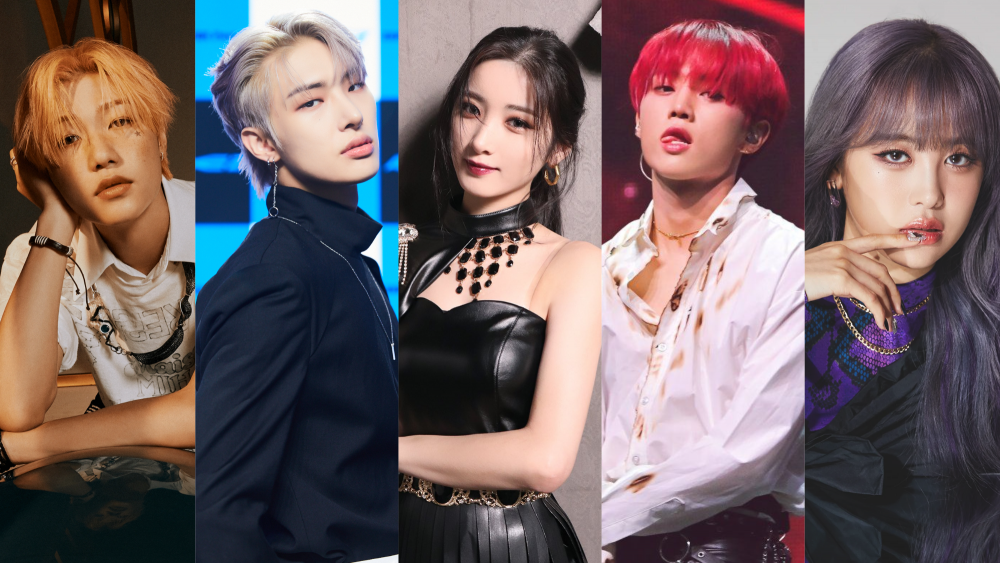 The rap position is one of the many important positions in K-Pop, and the 4th gen idols have continuously shown that they are insanely talented. Many 4th gen idols that hold the rapper position in their group have shown that they are feisty, fierce, raw, powerful, and full of swag. Here are some of the best 4th gen rappers.

Stray Kids 3RACHA

Known even prior to their debut, Stray Kids' rap line, also known as 3RACHA, is prominent in the industry for their brilliant and, most of the time, rhymes, sick beats, and just ever so shocking. This trio consists of leaders, Bang Chan, Changbin, and Han. They are often invited to perform for special stages, such as the recent 2022 MAMA, and 2022 KCON LA. The cooler part is that 3RACHA is also the three main producers of the group, creating all of their discographies.

When talking about 4th gen best rappers, we simply cannot miss ATEEZ's Hongjoong and Mingi. Hongjoong, with his signature laugh, and Mingi's "Fix On," are widely known, even if you're not a fan. And what follows is always raw and powerful.
The Boyz Sunwoo
It takes an insane amount of talent to execute a fast rap so clean, powerful, and full of swag. But, Sunwoo of The Boyz can do it even in his sleep. Despite his cheekiness, he can totally take you out with his rap.
P1Harmony Jongseob
Jongseob has such a diverse style and delivery. He'll make you excited and enjoy his raps. Despite being young, he is very versatile; he can be energetic, fierce, fun, powerful, and even soft and sleek.
Kep1er Hikaru
Despite still learning Korean, Hikaru sounds like she's picked up the language her whole life. Not only is her power and swag very powerful whenever she raps, but her delivery, pronunciation, and enunciation are also on point.

TREASURE Rap Line
Choi Hyunsuk, Yoshi, and Haruto are the three members part of the group's rap line. Their rap style is so unique and distinct, making it very attractive and pleasing to listen to. They have great flow, and sharp and rich tones, making their delivery simply amazing. Haruto's deep tone also keeps you locked in.
STAYC's maknae, J, says her deep voice is her charm. But it isn't only a charm. That versatile voice of hers makes her a really great rapper. Fans get excited and hyped up when her signature "JJ" comes on, and she starts showing off what she's made of.

MCND Rap Line
Just like their no-skip discographies, we couldn't skip a rapper either, so all three of them are here. Castle J, Bic, and Win are the rappers of MCND, and they all have powerful, vibrant, and distinct styles, on top of being lyrical geniuses with their bars.
PURPLE KISS Yuki
Yuki continuously proves that she is outstanding with every performance. Her flair and intonations in her delivery are not only cool and impressive, but it's always so fun to listen to.

PIXY Lola
Lola's delivery is so dope and interesting and it adds a lot to the song. As if PIXY's songs aren't already so addicting, you won't realize how better it could still get when Lola comes on. Her style and tone simply hold magic.
The whole group is full of cool. It's no surprise that Soyeon transforms into a badass queen whenever she starts rapping. She always has so much swagger, power, and charisma - you wouldn't want to mess with her. She slays every performance, but the recent MAMA 2022 stage was too good not to have here.