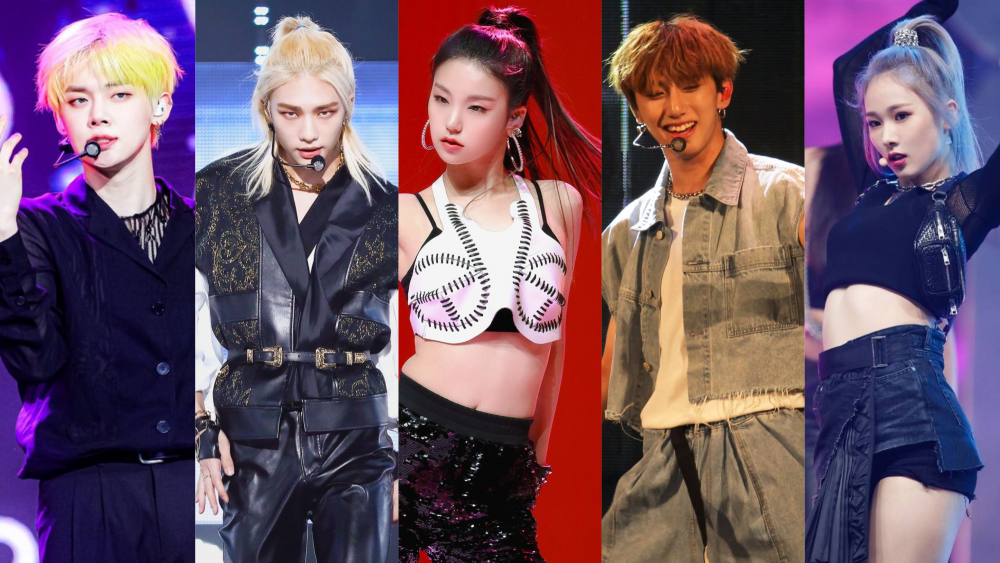 One of the many charming points of K-Pop is the dance, and boy, do we have many great dancers in K-Pop. With 4th-generation K-Pop on the rise and giving us endless powerful performances, there are many exceptional idols to choose from. Safe to say, almost every 4th gen group has at least one remarkable dancer. Here are some of the best dancers from 4th gen groups.
Hyunjin is known to have a very powerful stage presence and killer dance skills. His Studio Choom's Artist of The Month video is the second-highest viewed from the series. Studio Choom's PD also picked him as the best male dancer, and was labeled as "K-Pop's performance leader" by the media for his incredible dancing skills.
Before becoming ATEEZ's charismatic main dancer, Wooyoung was a professional dancer who has studied dance for more than 7 years and also graduated from the Department of Practical Dance at Hanlim Musical Art School. With such a history, it is no surprise that he is acknowledged as one of K-Pop's most incredible talents.
The Boyz Juyeon
Known for his stunning visuals, he is part of the group's sub-unit Bermuda Line. But that's not all he is. The group's main dancer has incredible body control and techniques, making fans in awe every time he's on stage.

His charisma and amazing dancing skills are what make him branded as the 4th gen it boy. The incredible aura makes people's eyes just glued to him. He was born to perform, and he knows it.

Not only is her beauty ethereal, making fans go Loco, but she is also one of the strongest performers of K-Pop in today's generation. Her Studio Choom's Artist of the Month is currently at 46 million views, making her video the first most viewed in the series. With Hyunjin coming in second, the two Hwangs from JYP Entertainment truly proved that they are indeed Leaders in Entertainment.
DKB Harry-June
DKB's youngest truly is a gem that deserves more recognition. Despite being in a room surrounded by amazing dancers such as Kasper and Hyunseung, Harry-June did not let his nerves get in the way of showcasing his amazing dance talents.

EVERGLOW Mia
Known as an all-rounder, Mia also has a very powerful and stable dance. She knows how to perfectly show facial expressions and attitude while performing, making her a great performer.
Chaeyeon was the first idol to be on Studio Choom's Artist of the Month, and she absolutely blew fans away. She continues to impress fans with her artistry in dance.

Kep1er Xiaoting
Another remarkable dancer with a great history, Xiaoting competed in the 2013 CBDF China Cup Tour Finals at the age of 14 and won fourth place in modern group dance. She also graduated from Sichuan Conservatory of Music University, majoring in the Performance department.