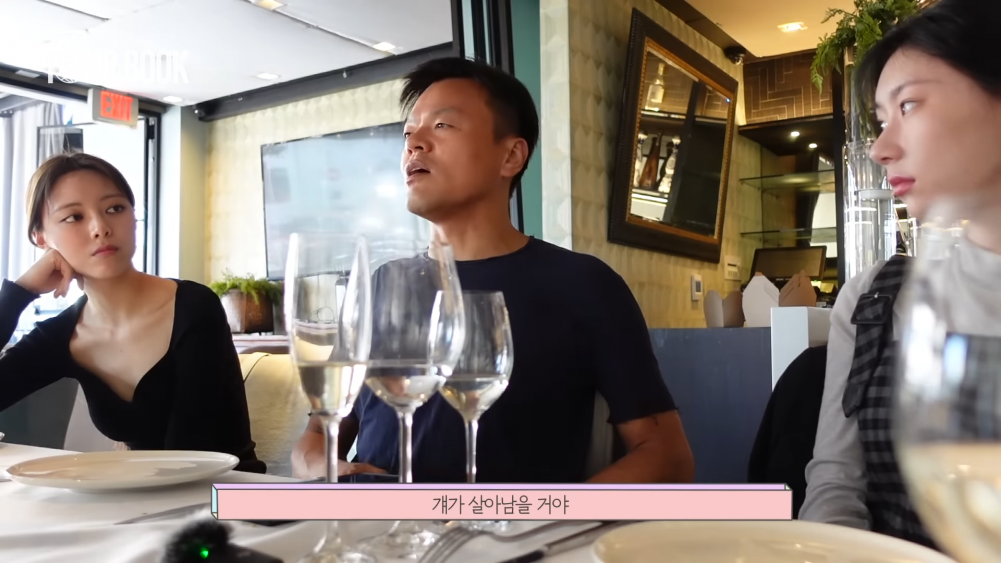 J.Y. Park recently shared his thoughts about K-pop idols.
On January 19, ITZY posted the video 'ITZY 🌐IT'z TOUR BOOK🌐 EP 4' on their official Youtube channel. In the video, J.Y. Park and the ITZY members were seen having lunch at a restaurant in Los Angeles, California.
During that time, ITZY was seen seeking advice from J.Y. Park. He shared, "Which of the idol stars can hold a mic and sing while dancing at the same time? That's the one who will last." He elaborated, "The ones who can dance and sing live will survive."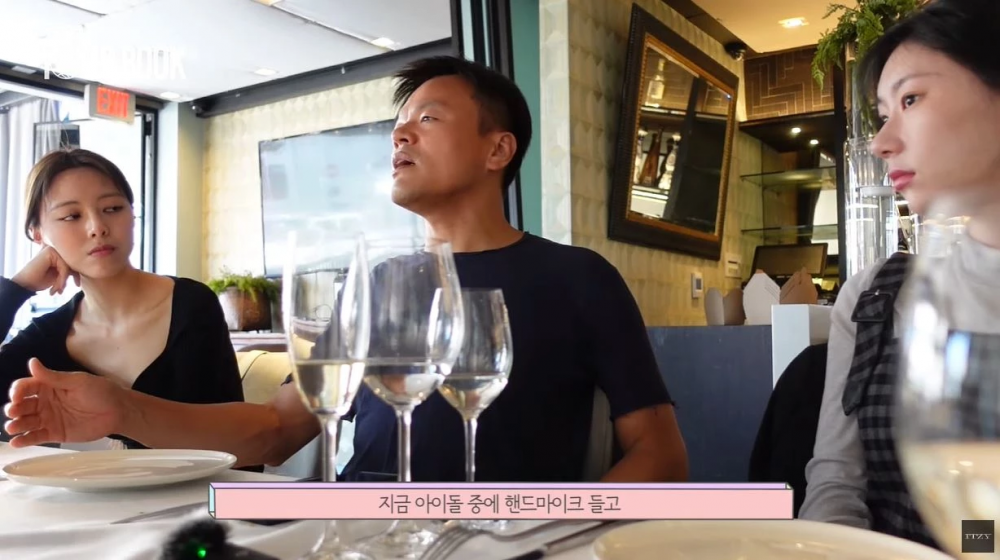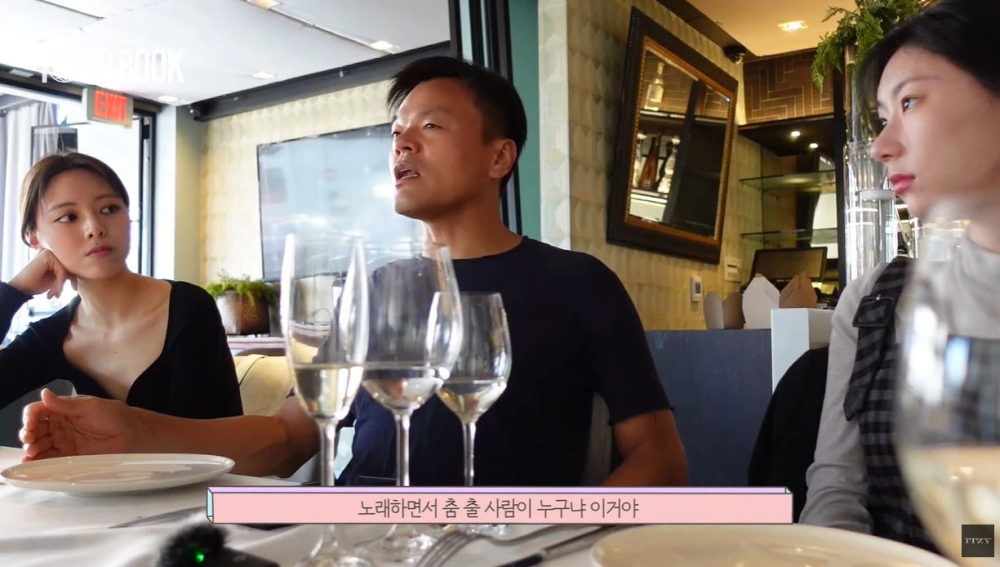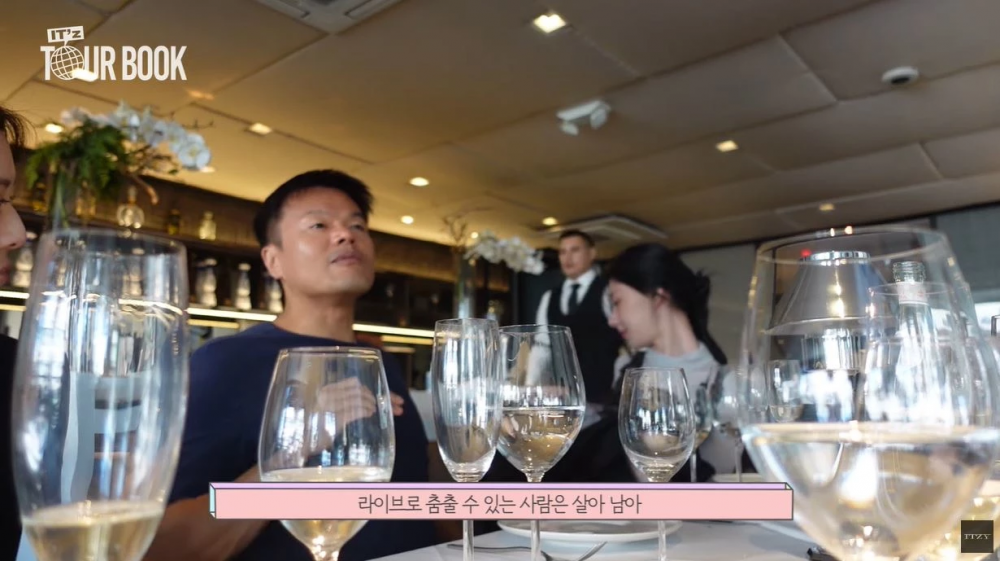 J.Y. Park's remarks garnered much attention and brought to light the recent lip-syncing controversy.
On this day, netizens brought to light IVE member Jang Won Young and Leeseo's performance at the '2022 MBC Gayo Daejejeon,' which aired on December 31.
At the time, the two idols were criticized for lip-syncing IU's "Strawberry Moon" as many netizens were disappointed with their performance.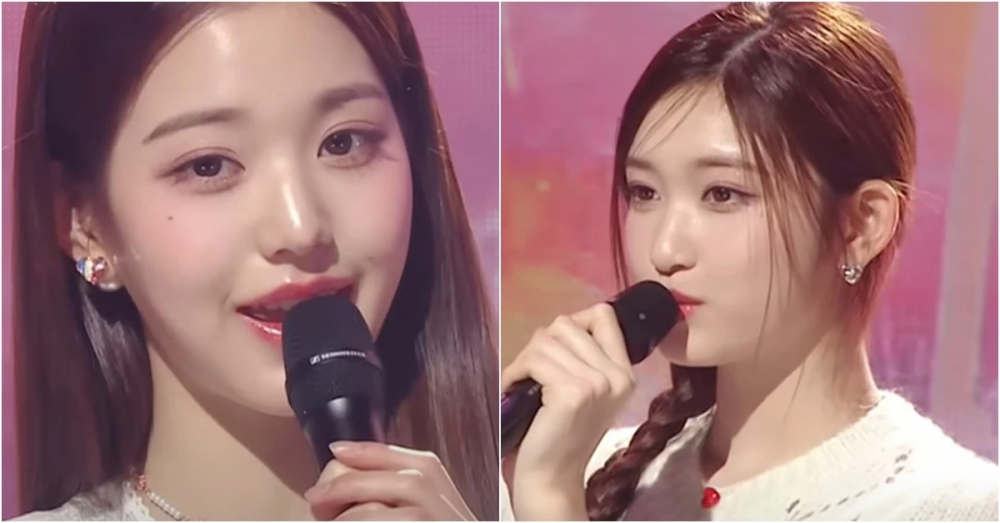 A few netizens pointed out that the two idols were lip-syncing while sitting on stage. But there were other K-pop fans who also defended the girls and explained Wonyoung and Leeseo had to lip-sync due to their condition.
Not only that, but netizens also criticized how more and more girl idols were lip-syncing on stage rather than singing live.