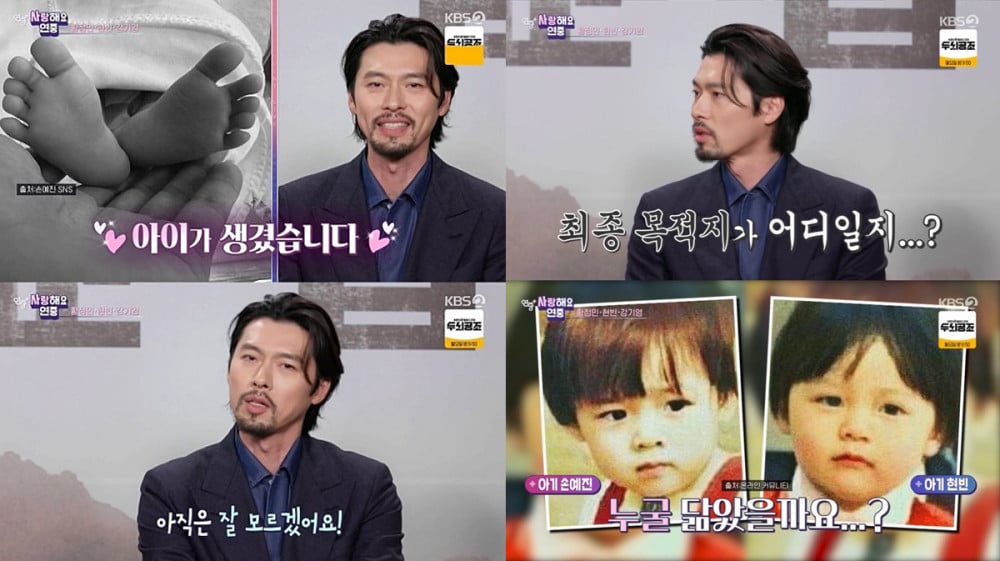 On the January 5 broadcast of KBS2's 'Entertainment Live', stars Hwang Jung Min, Kang Ki Young, and Hyun Bin held an interview in light of the premiere of the new film 'Bargain'.
On this day, Hyun Bin was asked to share some good news with viewers. He said, "My most recent film, 'Confidential Assignment 2', had great results." However, he then added on, "But I think you may be talking about the other good news in my personal life. I now have a baby."

Next, the interviewer asked, "Does the baby resemble his mother more, or his father more?"
To this, Hyun Bin responded, "I'm not sure yet. It might be a little bit of both. But I've heard from many people around me that the baby's features change very much as it grows, so I'm curious to know where the final destination will be."
Meanwhile, Hyun Bin's 'Bargain' is set to premiere on January 18.