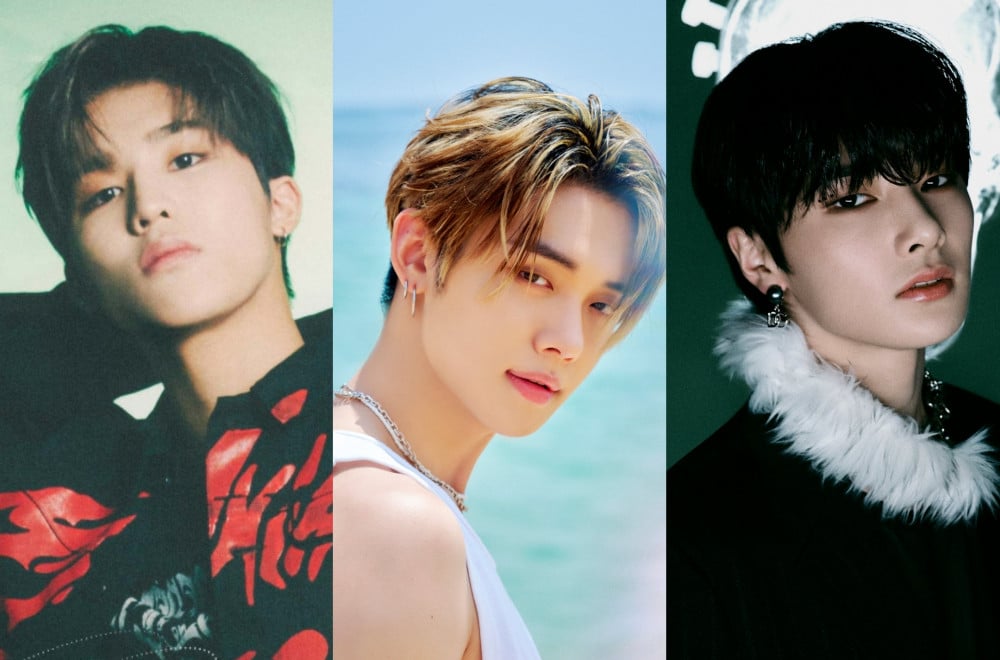 Eyes are a natural focal point when it comes to visuals, and fox and wolf-like eyes are trendy these days. From the fox-eyed makeup trend to celebrities and K-pop idols who are naturally blessed with these shapes of eyes, they look fierce and mischievous. Let's take a look at five fourth-generation male K-pop idols who have beautiful fox and wolf-like eyes.
PARK JEONGWOO - TREASURE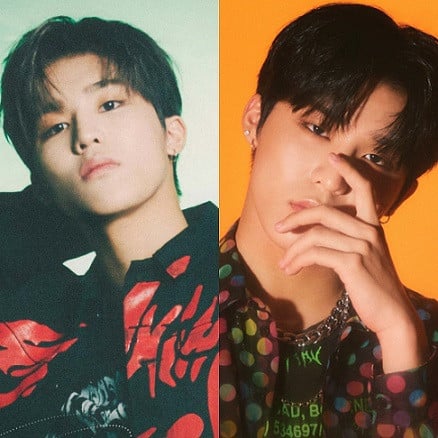 Park Jeongwoo is the main vocalist of YG Entertainment's youngest boy group, TREASURE. He is a talented vocalist with a soulful voice that enthralls his fans. His attractive appearance, with his sharp features and wolf-like eyes, is only the icing on the cake. His ethereal, sharp eyes usually make him look fierce but endearing when he smiles. Though he is one of the youngest members of Treasure, his facial features and intense eyes give him a highly manly appearance. Wolf is also Jeongwoo's representative animal emoticon.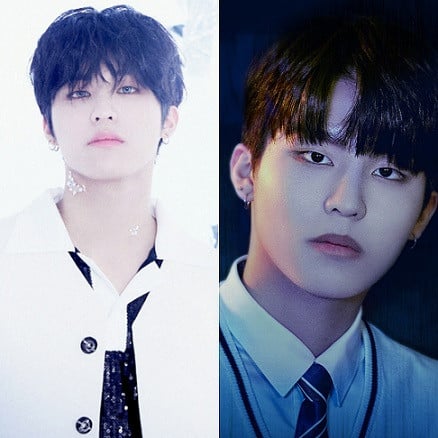 SUNOO - ENHYPEN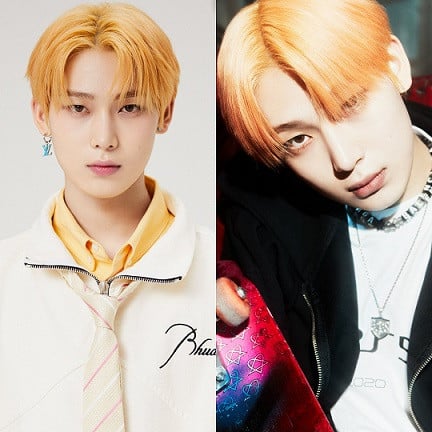 South Korean singer Kim Seon Woo, better known by his stage name Sunoo, is a member of the K-pop boy band ENHYPEN. He is renowned for having eyes that resemble foxes, which gives him a fox-like appearance altogether. Fans find it adorable how his beautiful eyes almost disappear whenever he laughs. His expressive and sharp fox eyes give him a cold aura when he performs, which captivates the fans. Even Sunoo's representative animal emoji is a fox.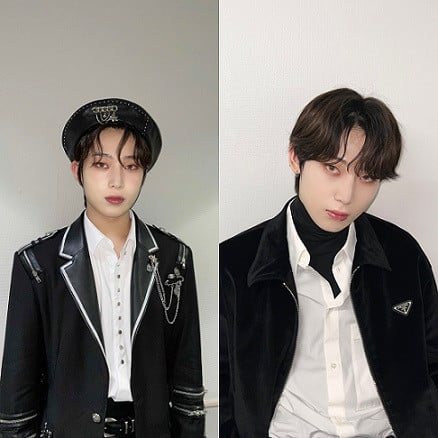 JEONGIN (I.N) – STRAY KIDS
Yang Jeong In, popularly known by his stage name I.N is a vocalist and the youngest member of STRAY KIDS, which was formed and managed by JYP Entertainment. He has a beautiful pair of fox eyes. People often compare him to a fennec fox because of his intense eyes. I.N has a sharp stare on stage, but whenever he smiles, his eyes disappear, and his dimples pop out, making him look adorably cute. His bandmates even gave him the nickname Desert Fox.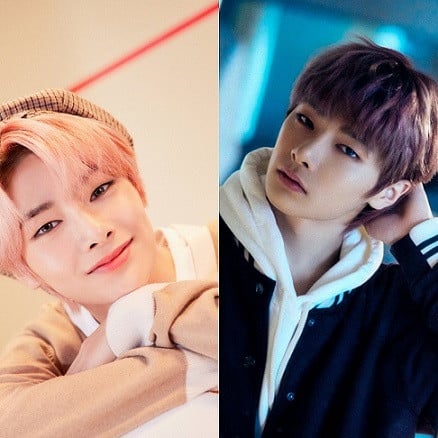 YEONJUN - TXT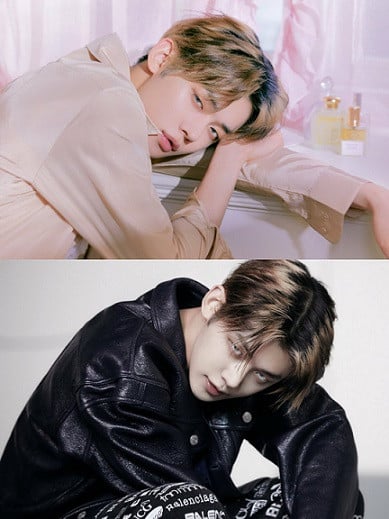 Choi Yeon Jun is the oldest member of Big Hit Entertainment's boy group TOMORROW X TOGETHER. Yeonjun's facial features are exceptionally appealing, including his fox eyes, duck lips, bunny teeth, and sharp face. His fox-like eyes make him look intimidating. He can make different attractive expressions, and his stunning fox eyes make him nothing but more attractive. The animal emoticon that represents Yeonjun is also a fox. Fans think he looks more like a cat overall, despite having fox eyes.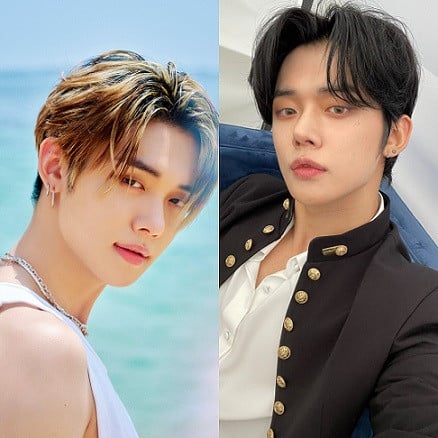 WOOYOUNG - ATEEZ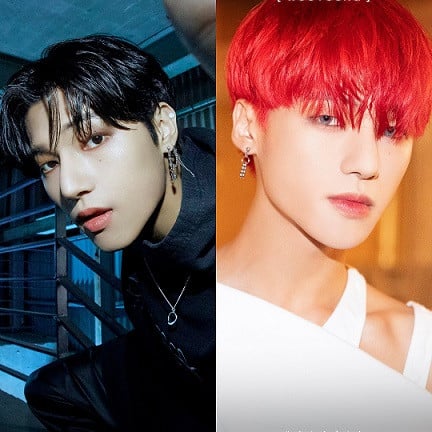 Jung Woo Young is a vocalist and the second youngest member of the K-pop boy group ATEEZ. ATEEZ is one of the rising fourth-generation K-pop boy groups, which was formed and managed by KQ Entertainment. Wooyoung resembles a fox in general, thanks to his fox-like eyes. Though some other members of ATEEZ also have sharp eyes, fans claim Wooyoung is the fox in ATEEZ. His eyes make his gaze intense while he performs.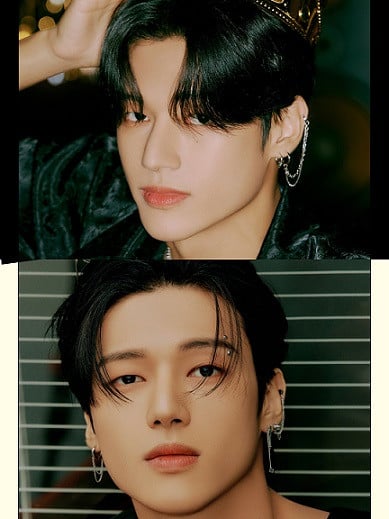 Cat eyes, fox eyes, and wolf eyes are considered attractive facial features. K-pop idols with these kinds of eyes look visually stunning. Fans feel intimidated by their gaze. They have the duality of looking fierce on stage and adorable off-stage.