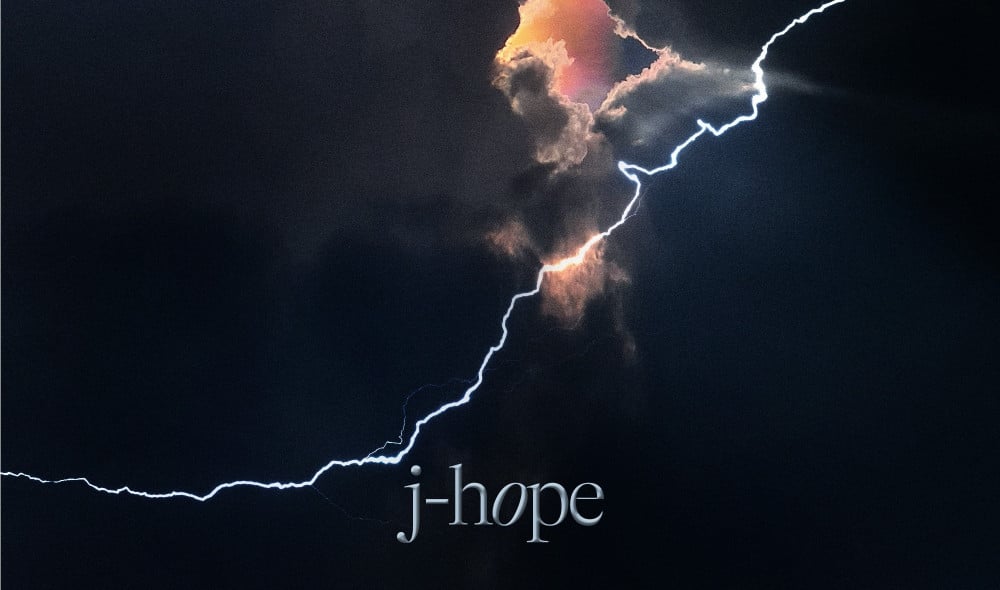 BTS's j-hope has revealed the concept image poster for his photo folio.
As seen previously, j-hope is preparing to soon drop his own photo folio and unveiled the concept in an 'All New Hope' production film. In this poster, a grey sky full of lightening appears, but a hint of rainbow-colored patch is also seen beyond.
What kind of look do you expect from j-hope? Stay tuned for more!