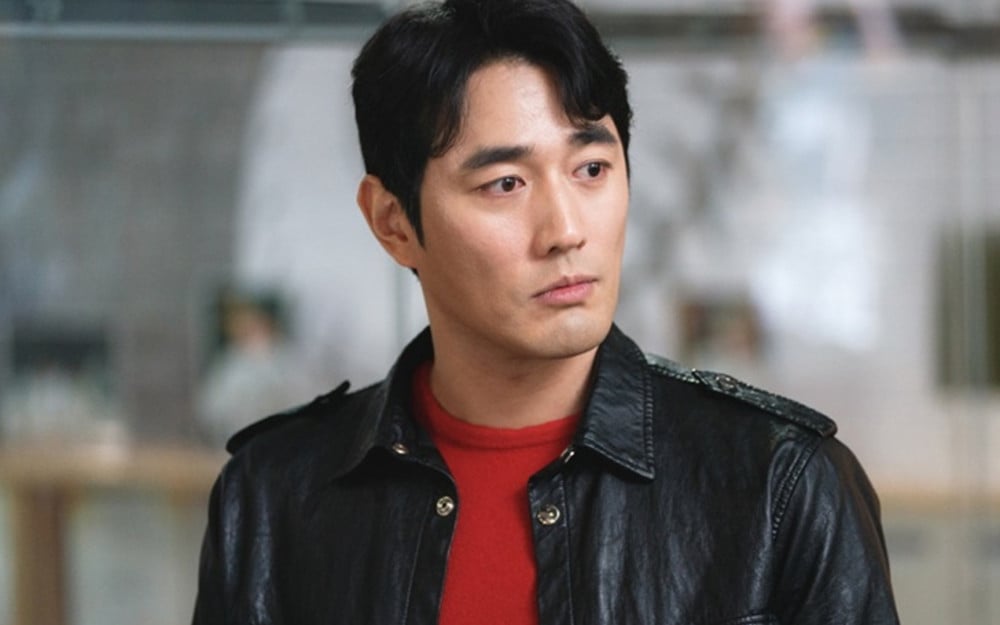 With the popularity of the Netflix original series 'The Glory,' various past school violence cases and school bully accusations against celebrities have been brought to light again.
The drama especially brought shock to viewers as it was revealed that the hair iron scenes in which young Moon Dong Eun was burned by the bullies using a hair iron were based on actual events that occurred in 2006. Likewise, various past school violence cases have been gaining the attention of the public with the popularity of the drama.
Not only that, but many school violence accusations against celebrities have also been a hot topic in various online communities.
Recently, a past school violence accusation against actor Jo Han Sun has surfaced and gained the attention of netizens. On January 19, an online community post brought to attention the past accusation against the actor and explained, "The most legendary witness testimonies for a celebrity school violence accusation."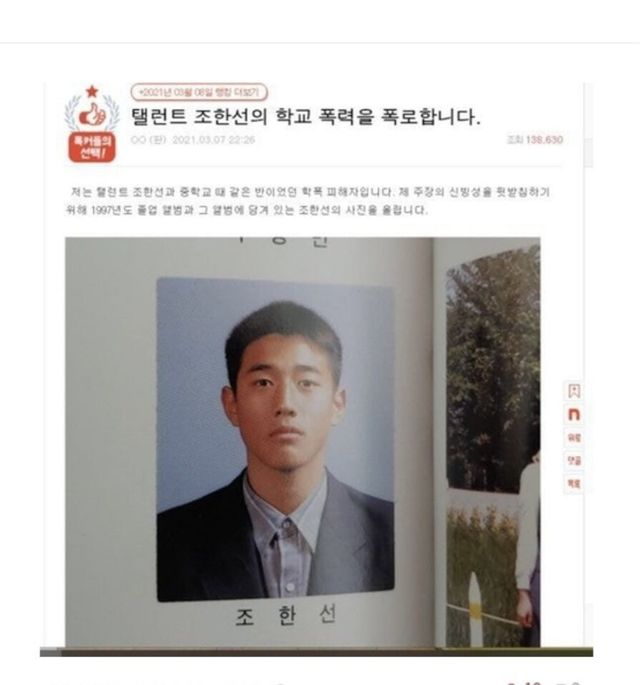 The post included a captured photo of a past online community post that claimed that Jo Han Sun was a school bully. The netizen who accused Jo Han Sun of being a bully explained that Jo Han Sun would bully him to get him snacks from the store.

After the accusations were made, other netizens flocked to Jo Han Sun's social media account to inquire if he really was a bully and left malicious comments. But Jo Han Sun responded to each comment and denied the accusations.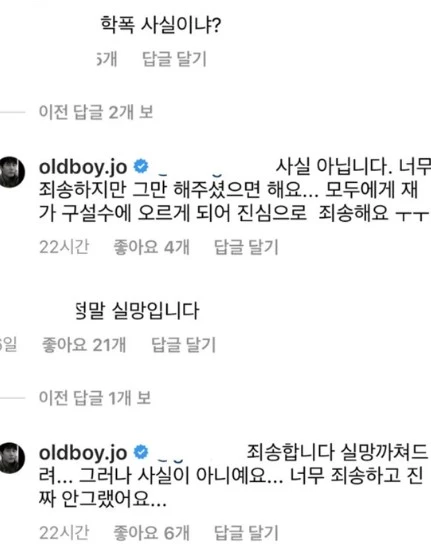 Translation:
Netizen: "Is the school violence true?"
Jo Han Sun: "It's not true. I'm really sorry but I wish you would stop. I'm sincerely sorry to everyone that I was involved in such a gossip."
Netizen: "I'm really disappointed."
Jo Han Sun: "I'm sorry I disappointed you...but it's not true... I'm really sorry but I really didn't do it."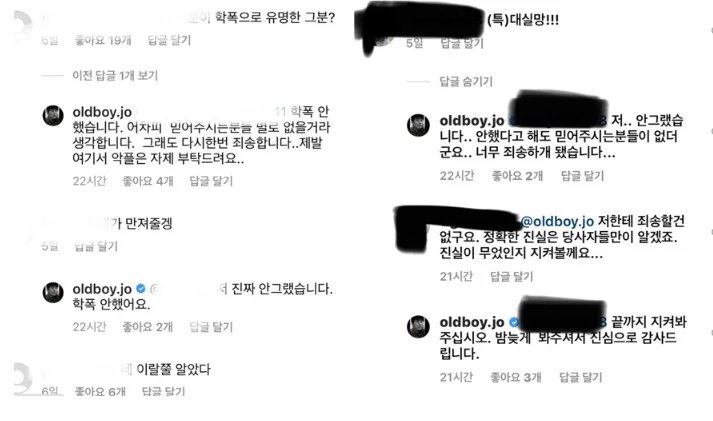 The actor continued to respond to all the netizens' accusations and malicious comments by apologizing and denying the accusations.
With continuing criticisms against the actor, Jo Han Sun's classmates and friends stepped up and began defending him in various online communities. His classmates wrote that Jo Han Sun had never bullied anyone and was a student who was quiet and was a student who wouldn't have the guts to bully anyone.
They wrote, "This is my first time writing a comment but I saw the article and I am writing this. Jo Han Sun didn't stand out in school and was always sleeping", "Jo Han Sun wasn't even popular in school. He's not a person who would do that," "Han Sun doesn't have the personality or guts to be able to do something like that," "He's the type of guy who would just laugh if someone were to smack him on the back of his head," "He used to be just a good looking loser but was popular," "Han Sun wasn't the one that was popular, it was probably me that was most popular with the girls, he wasn't at that level," and "I think everyone who went to school with him would know. They probably would say 'Him? pfft' and would laugh telling you to stop speaking nonsense. He was part of the sports team so he would always be sleeping and would only be playing soccer. I hope he takes legal action against this accuser."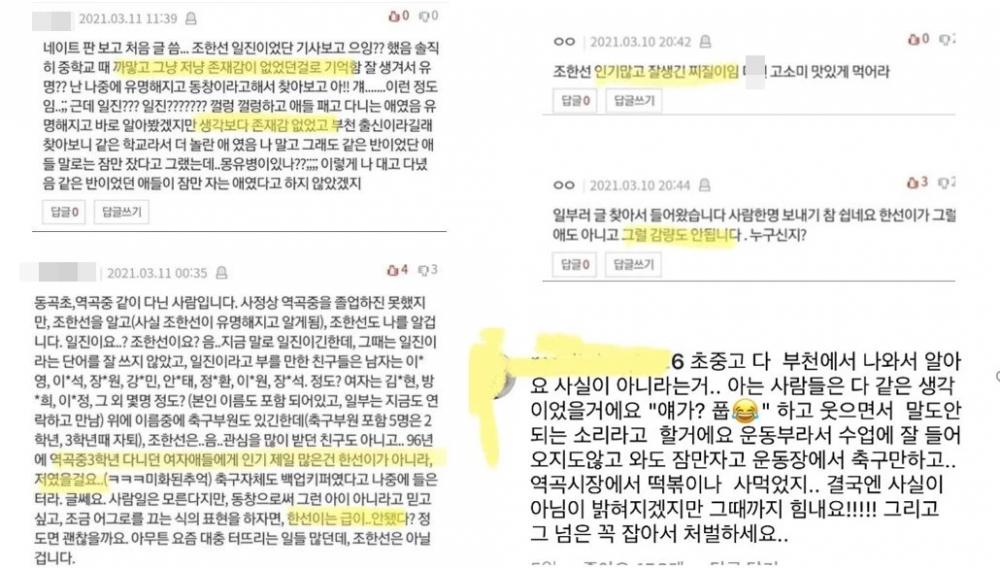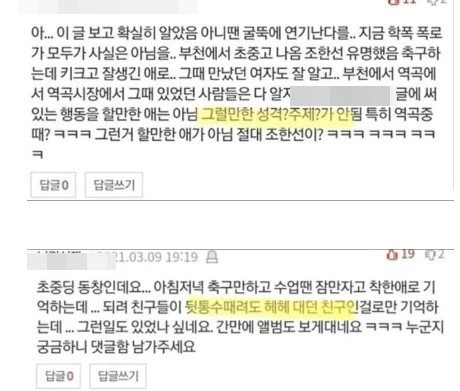 After seeing the comments left by his classmates and friend, netizens commented, "I like him more after seeing this," "He does seem like a gentle giant," "Lols, he's being bullied by his friends in the comment section, lol," "his classmates are more savage to him in the comments," and "This is hilarious."