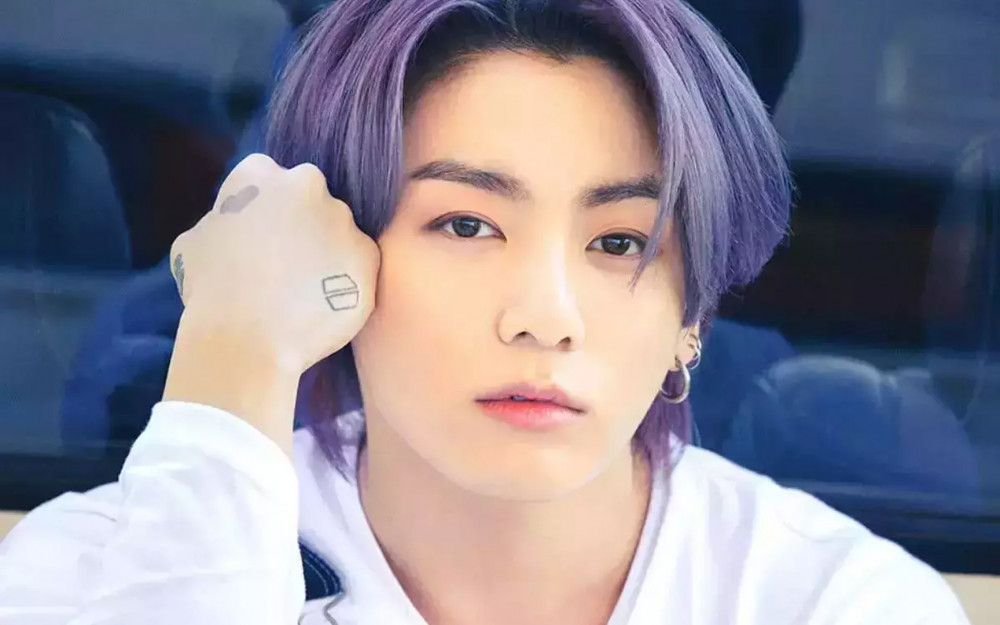 BTS's Jungkook is one of the most successful individuals in their 20s.
Jungkook, the youngest member of the biggest K-pop act in South Korea, is the subject of envy as he garners much attention and is recognized worldwide. Despite his success, his fame and recognition were not achieved without hard work and dedication, making him an even more admirable figure.
Many BTS fans are aware of the hard work the group has put in over the years. Their constant effort has brought all seven members to the top. Recently, fans decided to look back at Jungkook's achievements and also his past interview content to see why he was able to rise above many.
One fan brought to attention what Jungkook said when he was only 19, in 2015, just three years after BTS's debut.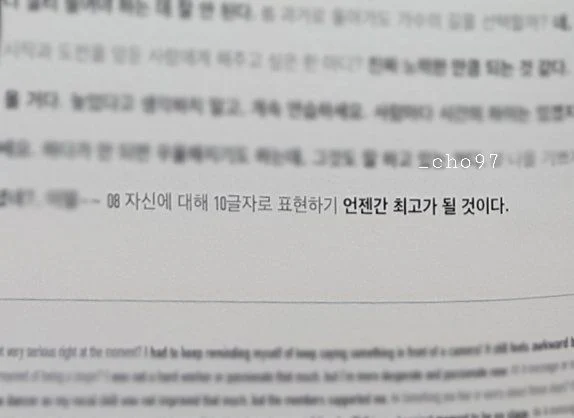 In one section of the interview, the idol was asked to express himself in a short phrase, and Jungkook wrote, "I will become the best one day."
Since the interview, Jungkook and BTS have skyrocketed to the top, shattering numerous records and establishing new ones in the music industry both domestically and internationally. The fan who brought attention to Jungkook's statement brought up one of his most recent interviews that gave insight into how he was able to climb to the top.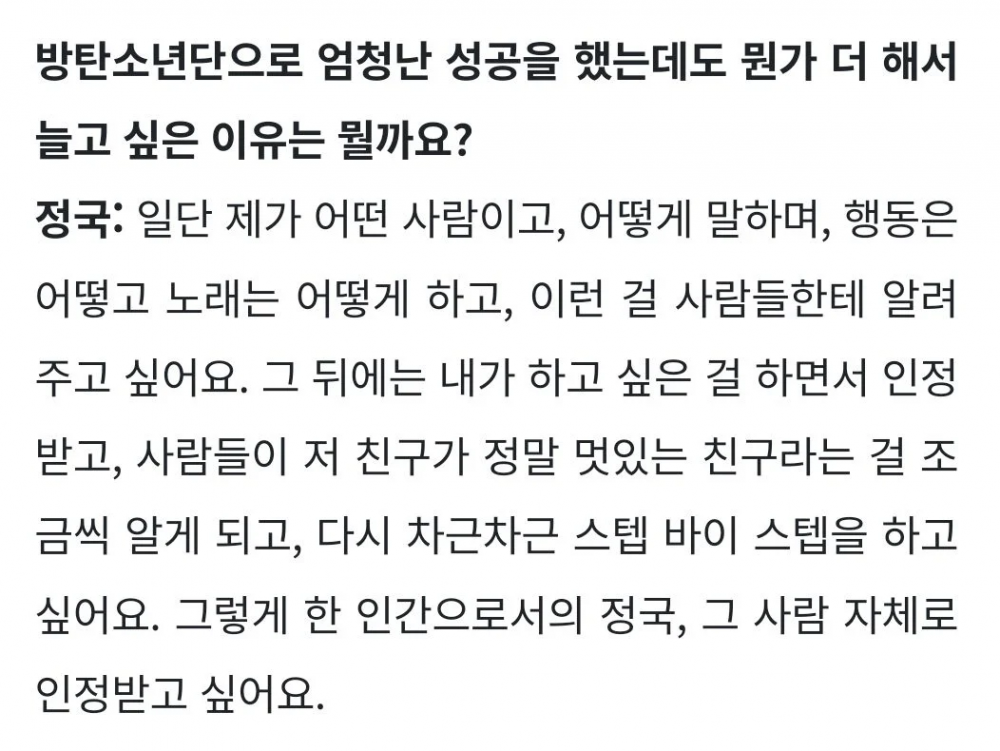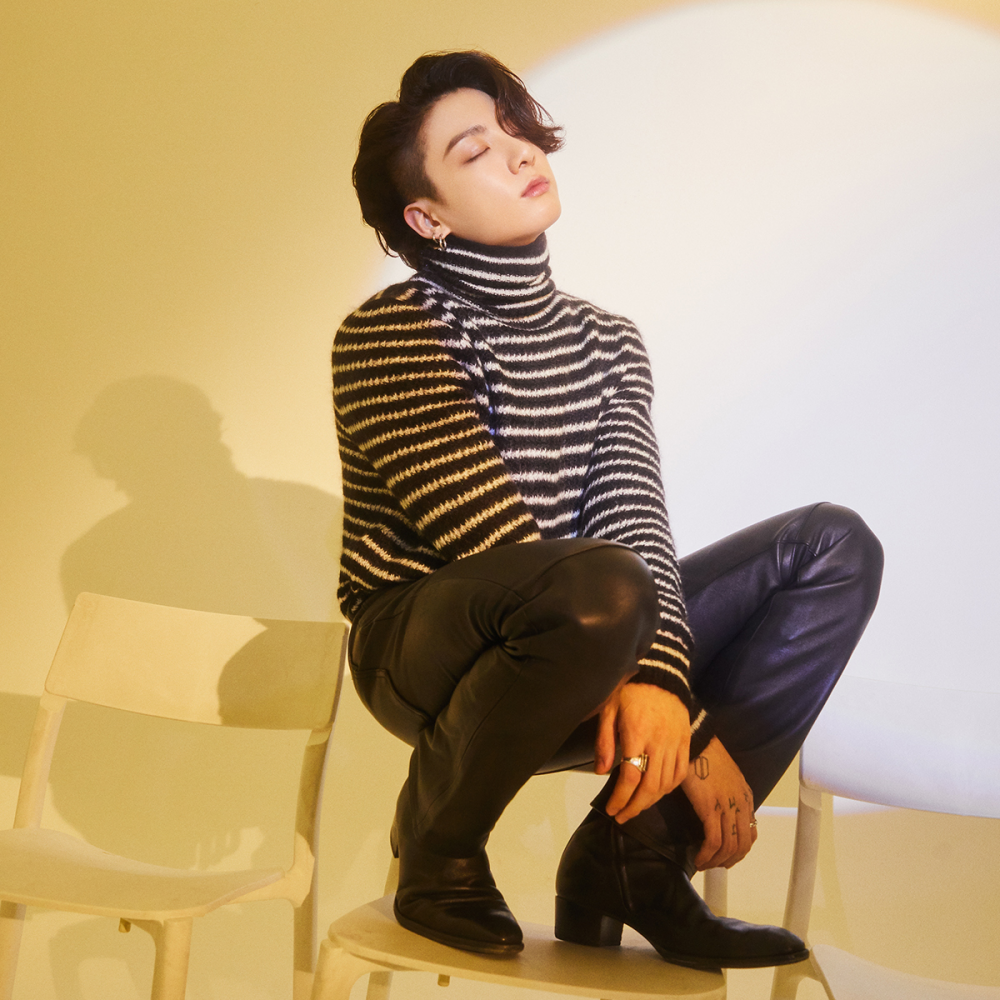 Question: "BTS has gained great success, but what is your reason for wanting to do something more and improve more?
Jungkook's answer: "First I wanted to let people know what type of person I am, how I talk, how I act, or how I sing. Thereafter, I want to be recognized by doing the things I want to do, so that people can slowly know that I am an awesome person. So I want to take it slow step by step. Then I want to be recognized and acknowledged as just Jungkook, as just one human being."

Interviewer: "You seem to have a lot of desires in a good way."
Jungkook: "Yes. I want to keep living this way. I hope this heart doesn't grow cold."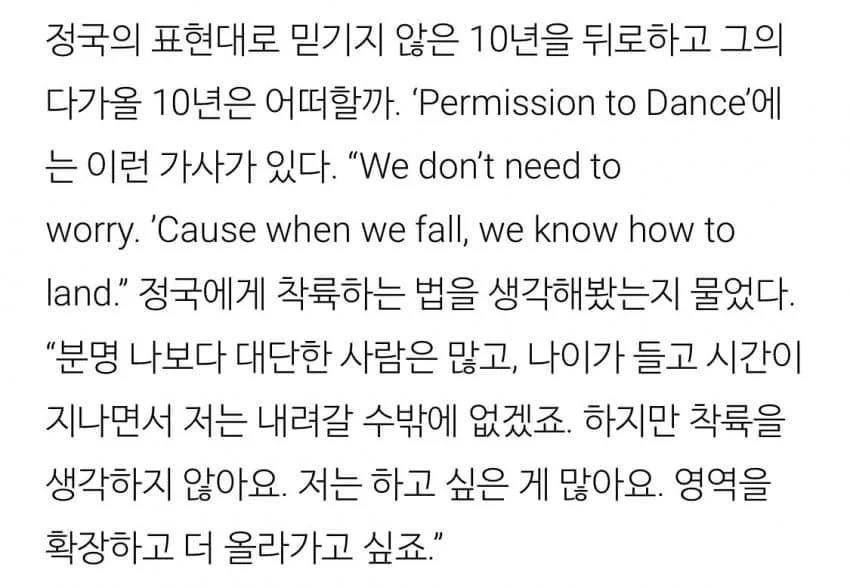 In another interview, Jungkook was asked that one day in the future, he'll be coming down from the top, just as the lyrics of "Permission to Dance" sing, "We don't need to worry. 'Cause when we fall, we know how to land."
Jungkook was asked if he ever thought about how to land, and he responded, "There are many more people who are greater than I am. When I grow older and time passes, I would have no choice but to come down, but I don't think about landing. I have so many things I want to do. I want to expand my field and keep rising."
In an interview with GQ magazine, Jungkook also shared that he has the ambition to keep rising, but he doesn't worry because he has the confidence that he can do it despite still lacking. He shared, "I want to keep climbing, but I'm not worried about it. Life hasn't always turned out the way I'd hoped, and I know I'm very lacking, but I believe in myself. Somehow I have this blind faith that says, 'I can do it.' So I'm not worried."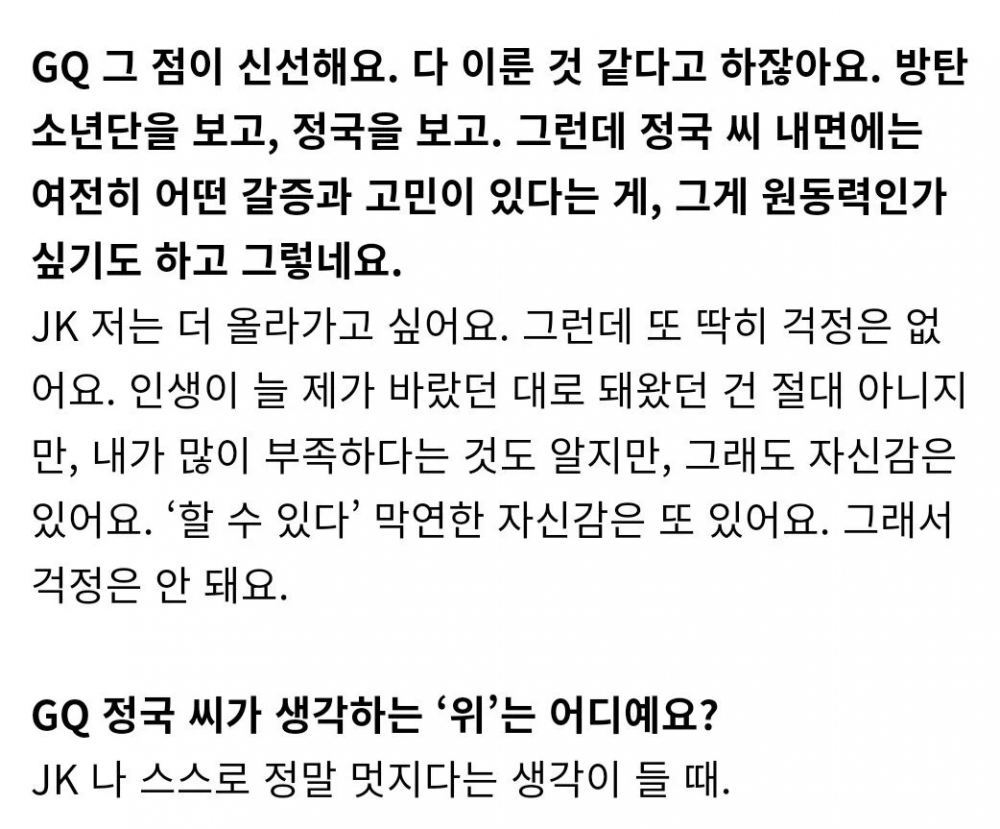 The fans noticed how Jungkook does not compare himself to others but instead focuses on his self-improvement and never loses focus on what he wants to do. Jungkook is being commended for his relentless effort to progress and improve. He never wavers in his determination as he keeps his sights firmly set on his goals.

Fans praised Jungkook saying, "Jungkook is amazing," "His mindset is really awesome," "I love Jungkook because of his beautiful mind," "This is why he is the best," "When you see successful people, the way of their thinking is very different," "I love his passion," "Jungkook has a natural talent and also he puts in so much hard work," "Jungkook is really the best," "I love how he really focuses on himself," and "He is really an amazing human being."