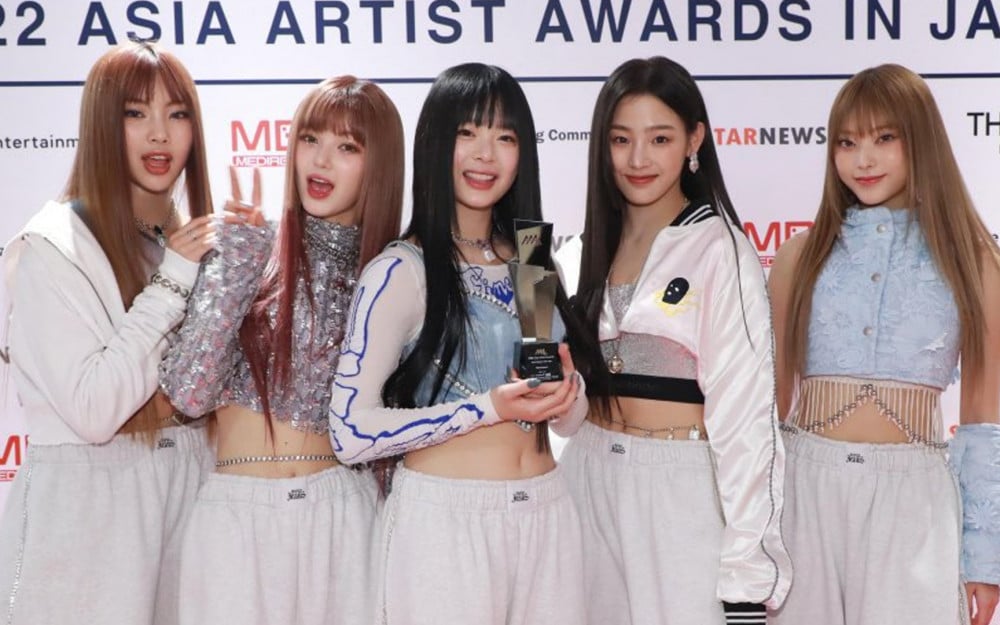 The annual Asia Artist Awards was held in Japan at the Nagoya Nippongaishi Hall on December 13, with many stars invited to the event.
During the event, NewJeans stood in the limelight as they were praised for their spectacular performances at the AAA and also for becoming the fastest girl group to win the Daesang (Grand Prize).
The girls achieved the remarkable feat of winning the grand prize of 'Performance of the Year' and became the fastest girl group to receive a Daesang in just 134 days.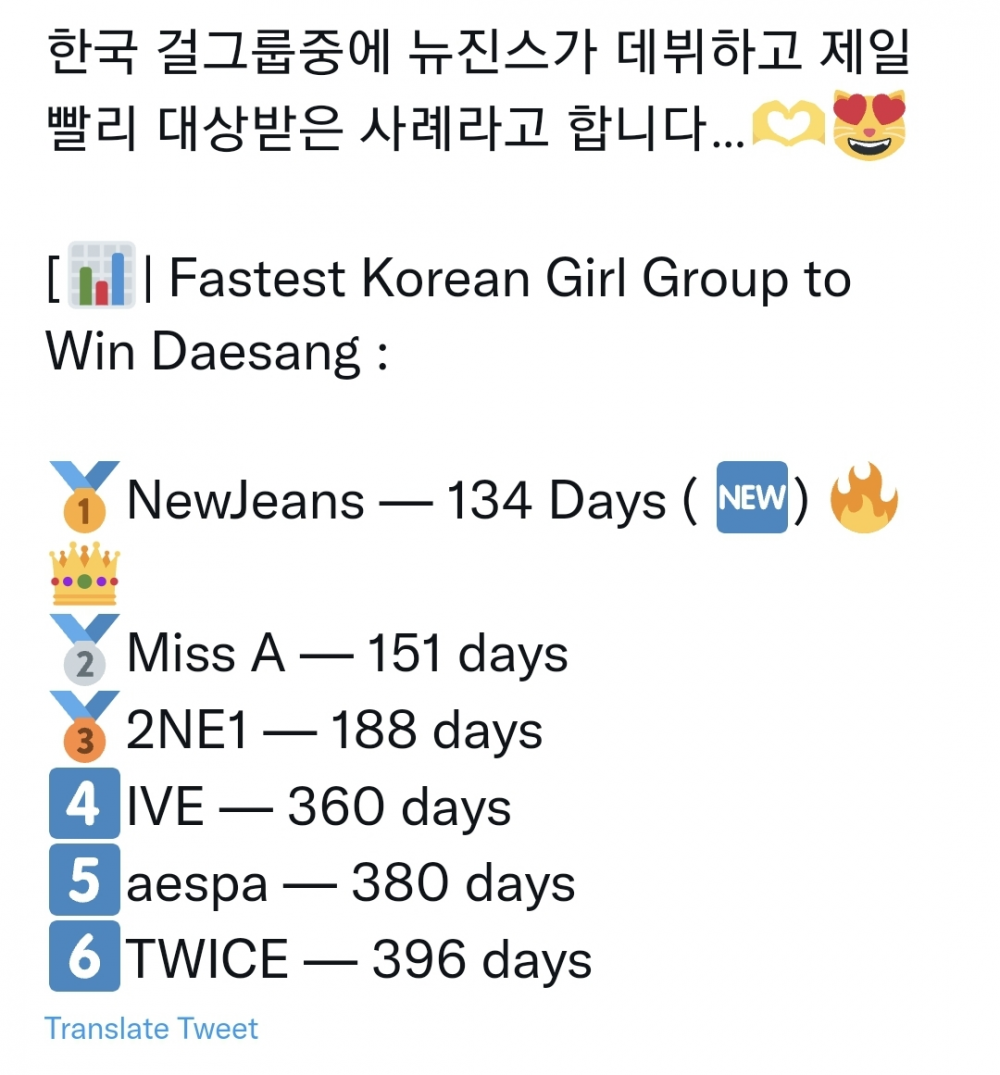 Fans and netizens praised the girls for their achievement. While others argued if 'AAA' is a real Daesang compared to other award shows as they commented, "Congrats!" "That was really fast!" "Well-deserved," "Is the grand prize for AAA considered a real Daesang though," "This is the least influential award show," "This is really amazing," "I think NewJeans is an amazing group but AAA isn't really that great of an award show, lol," and "I was wondering what Daesang they received but it's the performance daesang."