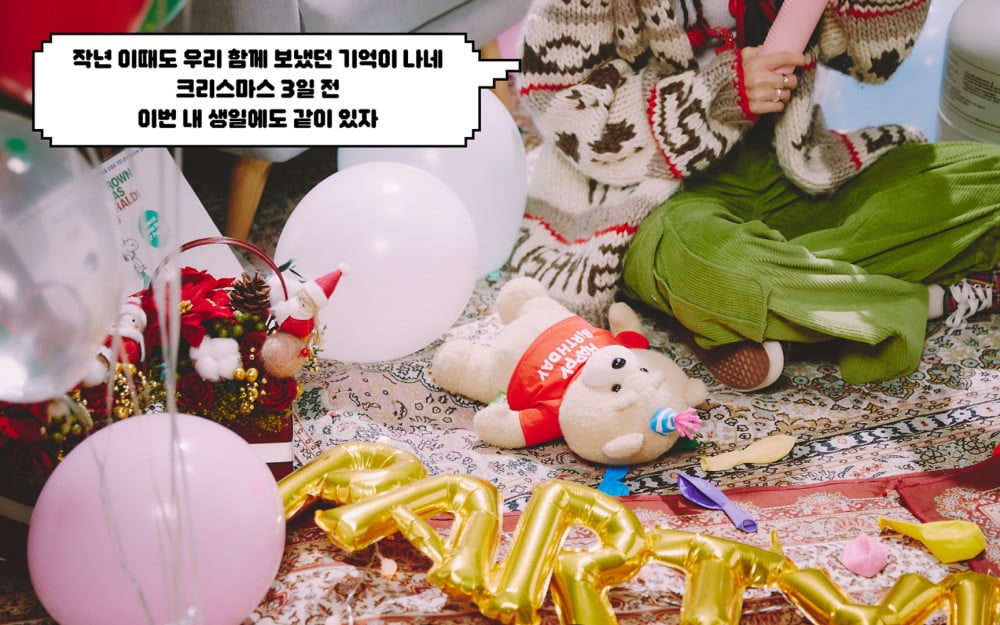 Moon Byul will be dropping her special single album on December 22.
Just ahead of the album release, Moon Byul is planning to hold a V Live event with her fans to celebrate. On December 21 at midnight KST, the MAMAMOO member released a teaser photo and announced that she will be holding a 'B-Day' event on December 21 at 8 PM KST.
The teaser shows Moon Byul sitting on the floor with various party decorations and writes, "I remember spending this time last year too. Let's be together for my birthday, 3 days before Christmas."
Meanwhile, Moon Byul's birthday is December 22, which is also the date of the album's release!