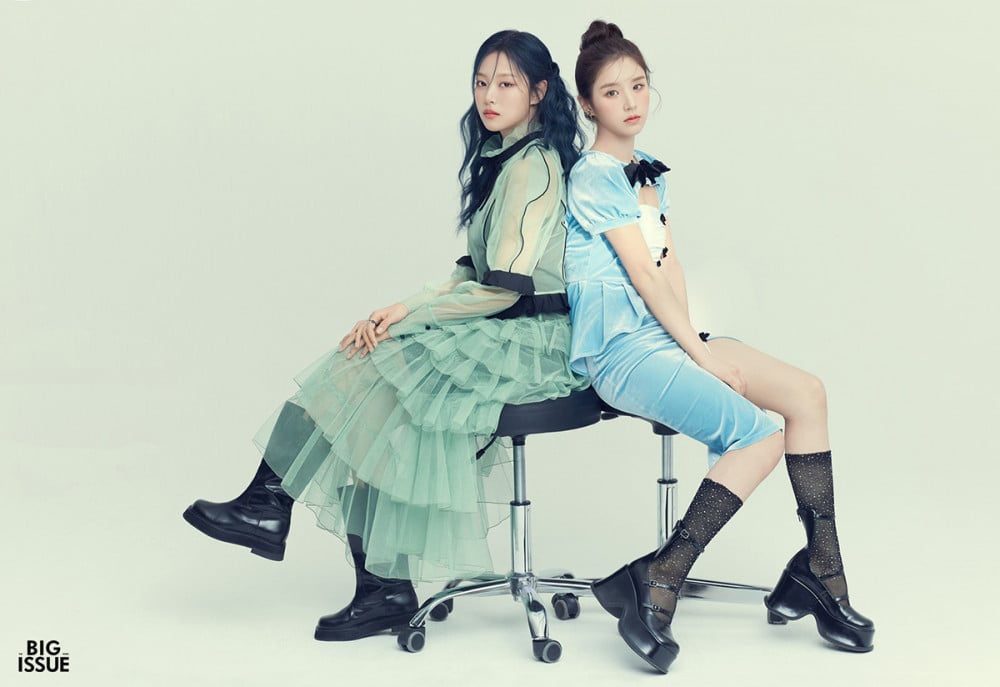 LOONA's HeeJin and HyunJin showcased their doll-like visuals as the latest cover models of 'Big Issue' magazine.
For this cover pictorial, housed in volume 288 of 'Big Issue', HeeJin and HyunJin captivated onlookers with their pure, innocent, and elegant aura. In their interview afterward, the two members of LOONA reflected on where they are in their careers. "It's been 6-years since we debuted, and now, there are many hoobae artists. It makes me think that I need to work harder," the girls relayed.
Furthermore, HeeJin and HyunJin remarked, "When we see our fans, we can see how much we've grown individually. Meeting our overseas fans during our world tour was an unforgettable experience."
Volume 288 of 'Big Issue' is available on the magazine's official online shop, Kyobo Books, Aladdin, Yes 24, etc.